Make an Immeasurable Impact
You can make an immeasurable impact on the future success of thousands of makers, creators, problem-solvers, and doers. Join us in supporting our communities and industries with their changing needs and help ensure that the legacy and promise of Dunwoody College of Technology lives on – For All Time.
The Path to Transformation … For Our Time
William and Kate Dunwoody's bequests created opportunities for graduates to have successful careers and build stronger communities, providing "for all time a place where the youth of this city and state may…learn the different handicrafts and useful trades and thereby fit themselves for the better performance of life's duties."
The couple saw a need for technical education and their generosity provided a solution for their time, instilling a mindset that has thrived in Dunwoody's DNA ever since. As we look to the future, our focus is on addressing three critical gaps in achievement, income, and skills.
Achievement Gap — Providing opportunities for hands-on learners from diverse and disadvantaged backgrounds to be successful.
Income Gap — Providing students a path to immediate jobs and great careers.
Skills Gap — Working with industry and community partners to identify needs and fast track students into jobs.
Campaign Priorities
These initiatives are essential to building stronger communities and supporting a vibrant economy.
Scholarships and Career Pathways $40 Million
Solving the skills gap will require attracting more women and people of color and ensuring that all students with the desire to earn a technical education can afford one.
Investing in programs that support underserved, and under-resourced students, including Pathways to Careers, Women In Technical Careers, Construction Careers Pathways, and Beacon Scholars
Hiring talent to support students as they complete their education and prepare for their careers
Funding scholarships to overcome financial gaps
Facilities to Support Hands-On Education $20 Million
Investing in Dunwoody's facilities will support enrollment growth and provide the spaces and places to support student success as the College reaches out to serve more students.
The College created a long-term, three-phased approach to renovating the campus. The plan includes new classrooms, collaborative learning, study, and office spaces, as well as new spaces for student life and student success programs and initiatives.
Phase 1
Build Dunwoody's capacity to educate the next generation of skilled technicians by expanding and improving the functionality of our physical spaces. Create new and innovative labs, shops, and studio spaces that mirror the working world.
Phase 2
Create a comprehensive campus environment as well as enhanced green space and curb appeal.
Phase 3
Complete the transformation of the Dunwoody campus, making it the gateway to the Minneapolis community and a beacon of hope for the people of our state.
Program Investment to Support Students $15 Million
Keeping pace with a growing need for skilled workers, an increased demand for technical education, and an ever-present need to keep current with changes to industries and technology means investing in existing programs and expanding into new ones.
Technology & Spaces: Space for program expansion, modern workstations, and current software and technology tools necessary to remain competitive.
Support Structures: Investing in wrap-around support systems such as increased monitoring and outreach, additional student life activities, and access to tutoring, mentoring, and mental health resources helps students stay on track from enrollment through graduation.
Industry-Driven Training: Investing in the next generation of experienced faculty who understand industry and care about all student success.
Be Part of the Transformation
Since our founding, Dunwoody College of Technology has been a place where the curious and the confident have learned by doing, going out into the world with their ingenuity, problem-solving skills, and ambition.
The world needs more of our resourceful, highly skilled graduates who are passionate about designing, building, making, and fixing things. And by further transforming our college and our campus, we will provide the launch pad for our industry partners to transform their workforces, which in turn changes our communities, our state, and our country for the better.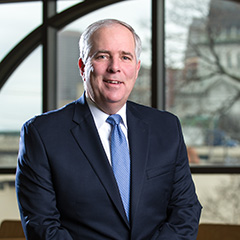 " With this campaign, we will build pathways for students to succeed and our industry partners to thrive so together we can realize a better future. Donor investment in Dunwoody has and will continue to bring solutions to challenges, change lives, and help build stronger communities … For All Time. "
Make Your Mark For All Time…Ways to Support the Campaign
Dunwoody College of Technology accepts gifts of cash, securities, and planned gifts. Each giving option has its own tax and financial implications and advantages.
We greatly appreciate the gifts from over 1,700 donors who have already joined us. You are making a positive impact on the future success of our students, communities, and industries. Thank you!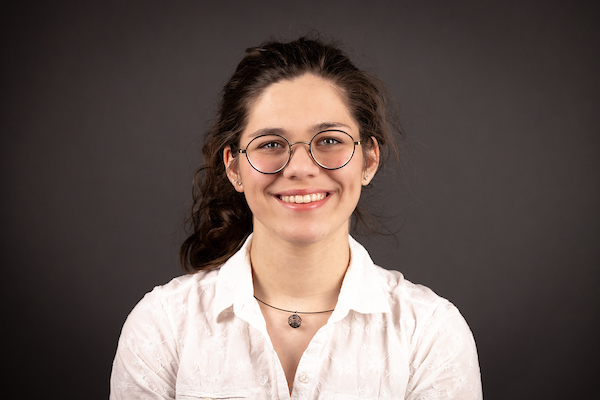 A Degree of Purpose
For Dunwoody alum Bridgette Dalldorf '22, the Engineering Drafting & Design program was a way for her to make a difference in the lives of others. "I'm interested in a career where I can work on medical devices, because I would really like to be able to help people," she said. "Long term my dream would be to do prosthetic design."

Dalldorf is grateful for the Pathways to Careers Scholarship Program, which has allowed her to pursue her dreams. "Receiving this scholarship meant the world to me, and made going to Dunwoody a possibility for me," she said.

Read More