Engineering Drafting & Design
Bridgette Dalldorf met Dean of Robotics & Manufacturing E. J. Daigle at a FIRST Robotics tournament in 2019. Three years later she is not only graduating from Dunwoody College, she also is the Student Speaker for Commencement, an Academic Excellence Award winner, and the winner of the Alumni Leadership Award.
But even before Dalldorf met Dean Daigle she was on track for a technical career.
"I've enjoyed tinkering and working with my hands since I was little," Dalldorf said. "I was always taking things apart to figure out how they worked."
That led her to attend the Math and Science Academy in Woodbury and gain experience in machining and design, including some PSEO classes and, of course, FIRST Robotics.
FIRST Robotics is a competition where teams design, build, program, and drive robots to complete certain tasks. Teams also need to enforce safety procedures and present their design solutions to judges. The goal is to help students learn teamwork and build their interest in STEM programs.
Dalldorf's FIRST Robotics team was on the smaller side, which meant she was able to experience all aspects of preparing for and entering the competition.
"I would say the prototyping and machining was my favorite," she said. "I enjoyed being able to think something up, and then having the ability to sketch it out and build it right then and there. I loved how creative the design process was, and how it forced me to think of new, innovative, outside-of-the-box solutions."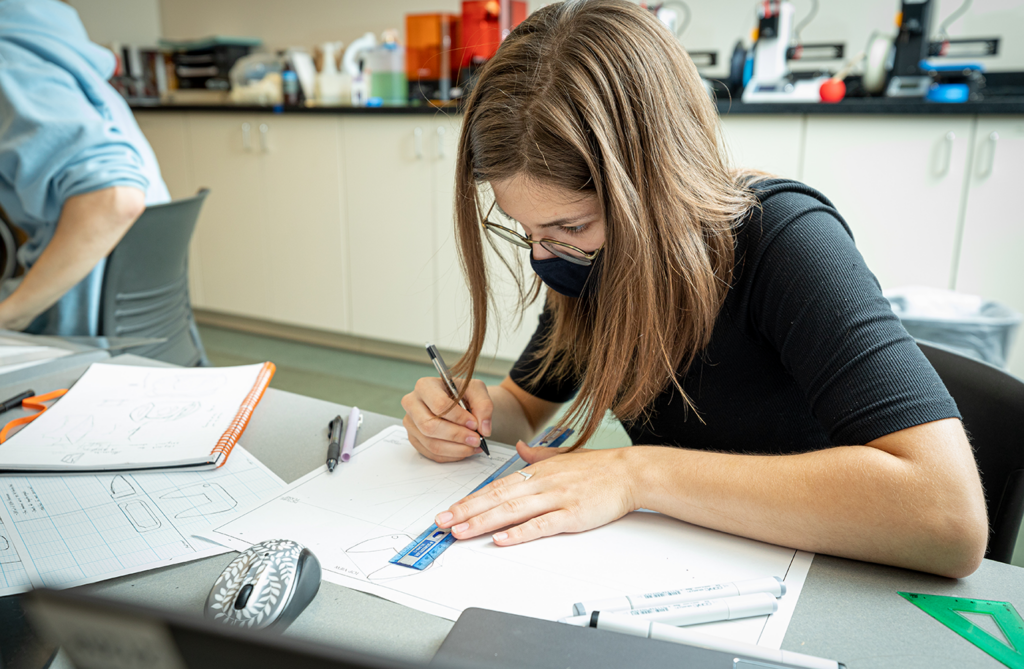 With that amount of passion and experience, it's no wonder she has done so well at Dunwoody.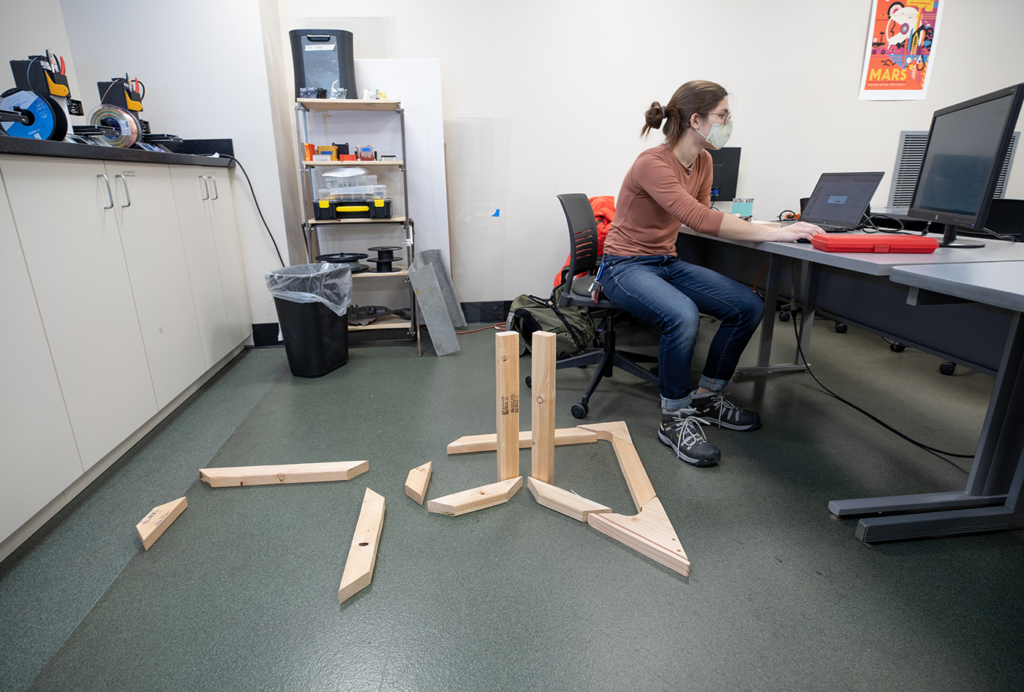 "I think my experience in robotics prepared me for Dunwoody by teaching me a new way of thinking about a design concept," Dalldorf said. "The ability to look at something and break in down into components in your head is the same skill that allows you to look at something and figure out how to CAD or machine it. I joke with a lot of people that CAD is just digital LEGO®, but that concept of understanding how something breaks down to build it was one of the most valuable lessons robotics taught me and has served me well during my time at Dunwoody."
Dalldorf is now mentoring her high school's FIRST Robotics team. She also joined the Autonomous Snowplow Team at Dunwoody where she served as team lead for the Wendigo team, which included organizing CAD files and project management to keep everyone on track and helping represent the team at this year's competition.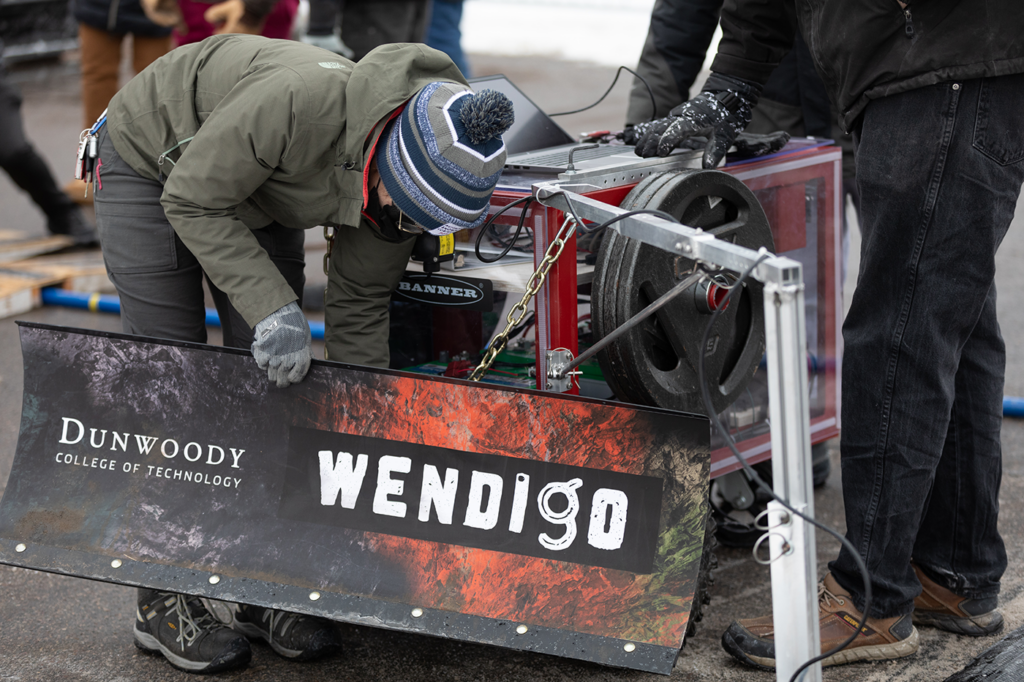 "Bridgette has been a tremendously positive asset to the MDES program and to the whole Manufacturing & Robotics Department," said Alex Wong, Director of Engineering Design and Machining. "As a student, she maintains excellent attendance, work ethic, and quality of work in the classroom, also typically taking on leadership roles in team projects. She also brings a work ethic that involves helping others. In our classroom, we have an area with 3D printers in various states of repair. Bridgette takes the initiative to take these apart, and rebuild machines from the spare parts, and students have even had their own printers fixed at the operating table. So, in addition to her innovation in this area, spearheading the use of the resin printer in the classroom, she also is a selfless, trustworthy source that her other peers can all turn to."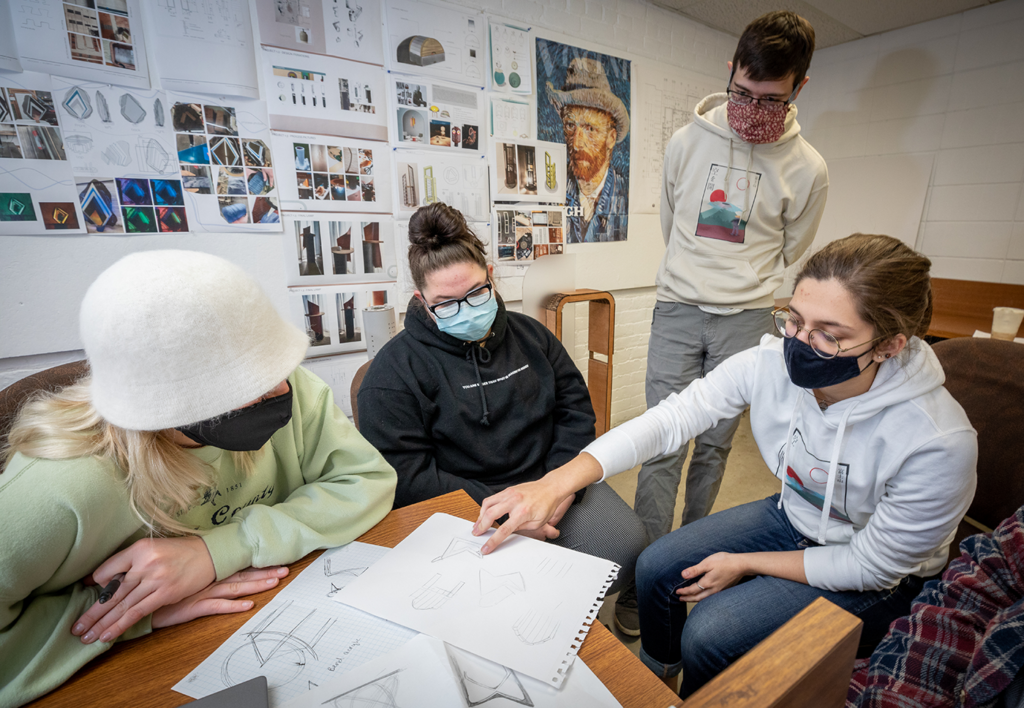 The members of the Alumni Board who met with her as part of their award process were also impressed with her confidence, poise, and clear ideas about leadership.
In turn, Dalldorf speaks highly of her experience at the College.
"Dunwoody is a very close-knit community," she said. "It allows you to try anything, sometimes succeeding, other times failing, but no matter the outcome, always being supported by peers, staff, and teachers with every new endeavor."
And while she is grateful for the awards and the chance to speak at Commencement, for her the best part of her college experience has been the hands-on projects and, specifically, the opportunities to design and then build.
"I have really enjoyed working on the machine design project," she said. "My group chose to build a penny press, and it was really cool to work with so many different technologies and departments for the project. We worked with Machining to wire EDM the gears and CNC the roller dies, and we manually machined the plates and used welding to case harden the dies. We utilized 3D printing for spacers and the coin drop; laser cut the acrylic housing; and used electronics to add lights."
The end result was such a success that it'll be on display and in use at Dunwoody's May 2022 Open House.
Dalldorf is currently interning as a designer in Boston Scientific's model shop and hopes to build a career in prosthetic and medical design.
"I would really like to help people," she said. "I look forward to seeing the new innovations that the future brings, and how far technology can go in the next 10 years."