Computer Technology
Information Technology (IT) careers are exploding, with the Bureau of Labor Statistics projecting 550,000 new IT hires needed nationwide by 2026.* Most of those jobs are related to the internet, whether it's cloud computing and network security or web and app development.
Dunwoody's programs are for students who are interested in how IT works. Who like to tinker with hardware or live to code. Who are looking for training on the software, systems, equipment, and programming languages being used in industry.
Programs provide training in two main areas: computer networking and web development. Both degree tracks directly transfer into a bachelor's completion option in Computer Science. The Computer Networking Systems degree also transfers directly into a bachelor's completion option in Cybersecurity.
Dunwoody prepares graduates to hit the ground running, thanks to hands-on training with the latest technologies available in our rack-server lab, cloud/virtualization lab, networking lab, and computer hardware lab. In addition, all students are provided laptops, access to computer labs with projectors and whiteboards for displaying and editing code, and local web/cloud server access for creating, deploying, and testing networks, databases, and database-driven websites.
Together with industry partners, our faculty update curriculum, equipment, tools, and software to make sure students are learning what the IT field needs now and in the future. Through internships, part-time employment, class projects, and service projects, students gain real experience for their resume and graduate with the skills and knowledge needed to be leaders in their field.
*Bureau of Labor Statistics Data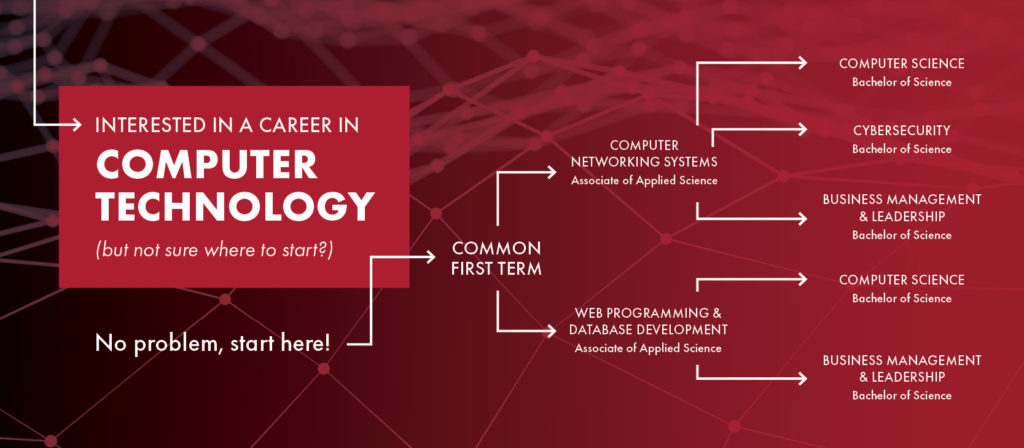 Contact Department Director