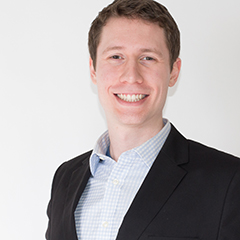 Laser Focused
" My liberal arts degree was more steeped in theory. Here at Dunwoody, everything is so laser-focused on this hands-on experience. That was one of the biggest attractions of the College and the program itself for me. "
Paul Steffens
'17 Computer Networking Systems, A.A.S.
Options to Complete, Add-On, or Enhance a Degree
AP, CLEP, and IB Transfer Credits
Dunwoody awards transfer credits to students who have completed and passed the official exams for Advanced Placement (AP), College Level Examination Program (CLEP), and International Baccalaureate (IB).
Learn More
Ready to learn more? We're ready to help you through the process and answer any questions you may have.