Transfer Students
Questions about COVID-19 and applying to Dunwoody? Click here and scroll down to the Transfer Students FAQ.
Discover where you've always belonged.
Success in college begins with finding the right fit. At Dunwoody, you're surrounded with a community of people just like you. Focused. Motivated. Determined. In fact, nearly 60 percent of all Dunwoody students have had previous college experience.
If you are thinking about transferring to Dunwoody, returning to college, or exploring a second career – we are ready to help!
There are a few procedures and steps we'll need to follow, and a few things we'll need from you, to ensure we make an informed admissions decision.
A completed application for enrollment
Your high school transcripts or GED certificate
Official college transcripts
A personal interview with one of our admissions counselors is recommended to ensure that Dunwoody is the right fit for your educational and career goals
Optional ACT or SAT standardized test scores (required for some programs)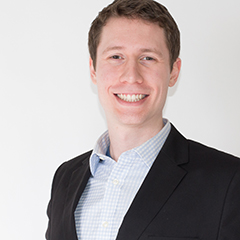 Laser Focused
" My liberal arts degree was more steeped in theory. Here at Dunwoody, everything is so laser-focused on this hands-on experience. That was one of the biggest attractions of the College and the program itself for me. "
Paul Steffens
'17 Associate of Applied Science in Computer Networking Systems
Options to Complete, Add-On, or Enhance a Degree
Explore how your college credits might transfer to Dunwoody at Transferology.
Note: which of your courses will transfer will vary by which program you want to transfer to. The Registrar's Office will still need to do an official credit evaluation when you apply to Dunwoody.
Learn More
Ready to learn more? We're ready to help you through the process and answer any questions you may have.