Leading the Way: Transforming Dunwoody
Dunwoody College of Technology has set a course to emerge as a first-choice, nationally-recognized leader in technical education, providing a full college experience rooted in applied learning and innovative technical education. By doing so, the College will be well-equipped to meet the current and future needs for a highly-skilled workforce.
Leading the Way, The Centennial Campaign for Dunwoody College of Technology, will raise $50 million to support this vision and is 80% of the way to reaching that goal.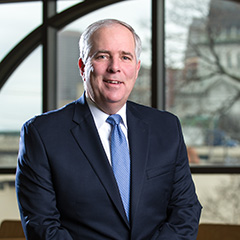 Thank you for Leading the Way
" Thanks to the generosity of our donors and friends, we're nearly 80% of the way to our $50 million goal. That support funds projects and scholarships that are crucial to Dunwoody's ability to recruit motivated students, talented faculty, and dedicated staff. Together, we can continue to help meet the workforce needs of Minnesota and the rest of the Upper Midwest. "
The Leading the Way campaign is seeking support for four main goals:
Capital Investment
$20 million for facility upgrades and state-of-the-industry learning spaces.
Learn More & Donate
Program Investment
$5 million to help start new programs and increase the gender, ethnic, socio-economic, and geographical diversity of Dunwoody's student population.
Learn More & Donate
Scholarships & Endowments
$10 million to grow the endowment and secure long term financing for scholarship and programs.
Learn More & Donate
Annual Giving
$15 million in annual giving to support scholarships and other projects.
Learn More & Donate
Capital Investment: Phase I Completed!