Embracing Courageous Partnerships:
Moving from Discussions to Solutions
Harnessing the collective impact of leaders and industries working together
This April, we are bringing together corporate & community leaders for a solution-driven conversation about addressing the opportunity and skills gaps.
We believe finding solutions that work means working together.
Join us for a round-table discussion about the strategies and actions needed to move forward on these critical issues. We'll work together to develop action plans by talking about: what we know; what we think; what we will do.
Held on the Dunwoody College campus, the Summit will be hosted by David Mortenson, Chair, M.A. Mortenson Co. and facilitated by Alfredo Martel, MBA, Consultant & Change Agent, and Former President, Metropolitan Economic Development Association.
---
Date:
Tuesday, April 11, 2023 | 7:30-9:30 a.m.
No registration fee; includes complimentary breakfast
Location:
Dunwoody College of Technology | McNamara Center
818 Dunwoody Boulevard, Minneapolis
Agenda:
7:30 a.m.
Registration & Networking; Breakfast
8 a.m.
Welcome, Rich Wagner, President, Dunwoody College of Technology
Outlining the Why, David Mortenson
Discussion Facilitation, Alfredo Martel
9:15 a.m.
Next Steps
Please RSVP by Monday, April 3, via the form below
(We kindly request that you do not share the link to this page for this invitation-only event.)
Thank you for visiting our Dunwoody Community Summit web page. Registration for the Summit event on April 11, 2023 is now closed. If you would you like to receive a Summit follow-up report in May, or if you have any questions, please email summit@dunwoody.edu. Be sure to include your email contact information if you request the report.
About David Mortenson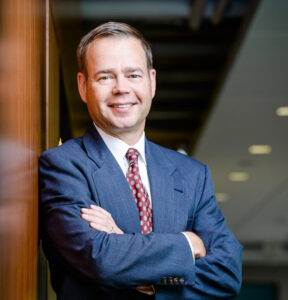 Chair, M.A. Mortenson Co.
David Mortenson is the CEO of the parent company, M. A. Mortenson Companies, Inc., and Chairman of Mortenson, a privately-held U.S. based, top-20 developer, builder and engineering services provider serving the commercial, institutional and energy sectors headquartered in Minneapolis, MN. Mortenson has more than 5,000 team members in
13 North American offices.
Some of the company's most notable accomplishments include:
North America's largest design builder of wind and solar energy
The largest sports builder in America
Awarded "Best Place to Work" over 40 times in multiple locations over the past ten years
Among Forbes' 500 Largest Private Companies (#93)
Dedicated to giving back 5% of the company's net pre-tax profits to local charities every year
David joined the family business after serving in the Navy. He worked his way up through the project management ranks to eventually lead the company's west coast business before returning to company headquarters to ultimately lead the family business.
About Alfredo Martel, MBA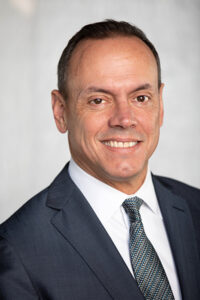 President & Founder, Martel Management Consulting
A C-Suite leader and change agent, Alfredo Martel brings with him experience in multiple industries and organizations in various stages of performance and growth.
Martel was born in San Juan, Puerto Rico. His corporate career started in advertising, progressing into consumer-packaged goods sales and marketing, food distribution and quick service restaurant marketing and operations. (Companies include BBDO, Grey Advertising, The Jergens Company, Clairol P&G, AJC International and Yum! Brands, Inc.)
Martel moved to Minnesota in 2008 to join Caribou Coffee as Sr. Vice President Marketing and assumed responsibility for the company's brand turnaround strategy and marketing activities. He went on to also lead product innovation and was eventually promoted to Chief Operations Officer – International. During his tenure Caribou Coffee achieved +600% shareholder value growth. The business was acquired by the Joh. A. Benckiser Group GmbH in February 2013.
Recently Martel served as the President & CEO of Meda (Metropolitan Economic Development Assoc.) an integrated BIPOC business advancement non-profit/CDFI, where he led the development and implementation of a transformational strategic agenda.
His firm, Martel Management Consulting focuses on strategy development and implementation, and organizational alignment processes. He works with both corporate and nonprofit organizations.
Martel has a Bachelor of Science Degree in Communications from Cornell University, a Master's in Business Administration from Boston College and a certificate in Executive Leadership from Cornell University.
He is a member of the LatinoLEAD board of directors and serves as secretary of the Cornell Club of MN. He is a former Chairman of the Board for The Brand Lab and board member of The Walker Art Center where he led the Diversity, Equity & Inclusion task force.
He is married to Sarah Murphy-Martel, Founder & Principal at Murphy Leadership.