Getting a Job After Dunwoody
Your Degree Should Work for You.
Dunwoody graduates are in demand.
Dunwoody works with industry partners who not only hire our students after they graduate, they ensure our curriculum is relevant and cutting edge, provide internships, and offer real-world experience to students throughout their time at Dunwoody.
The result? Students who are collaborators, creative problem-solvers and innovators. Students who become the top technicians, engineers and leaders who can fuel business growth, spark job creation and spur economic growth.
Dunwoody graduates continue to be in high demand
Finding a job after graduation is not a problem for Dunwoody College of Technology graduates. Deciding between multiple offers and options tends to be the norm – not the exception. Learn more. >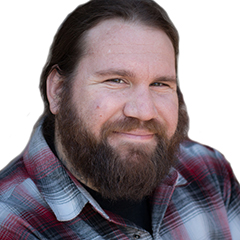 " Dunwoody combined hands-on learning, problem solving and the chance to use my creativity. There is a sense of purpose in the air, and professionalism in the classrooms. You get more than a diploma from Dunwoody, you get a career. "
Danny Treat
'17, Mechanical Drafting and Engineering
Industry & Student Stories