New program; First graduating class in May 2022
Electrical Engineering
Dunwoody's Electrical Engineering degree positions graduates for a variety of careers working with electrical or electronic systems.
15.7
Job Inquiries Per Dunwoody Graduate
Source 2018-19 Dunwoody Career Services Annual Report
ACCREDITED BY THE HIGHER LEARNING COMMISSION: WWW.NCAHIGHERLEARNINGCOMMISSION.ORG; 312.263.0456
4 Years
Graduates earn a Bachelor of Science degree
DAYTIME CLASSES ONLY
AND ON CAMPUS ONLY
Facilities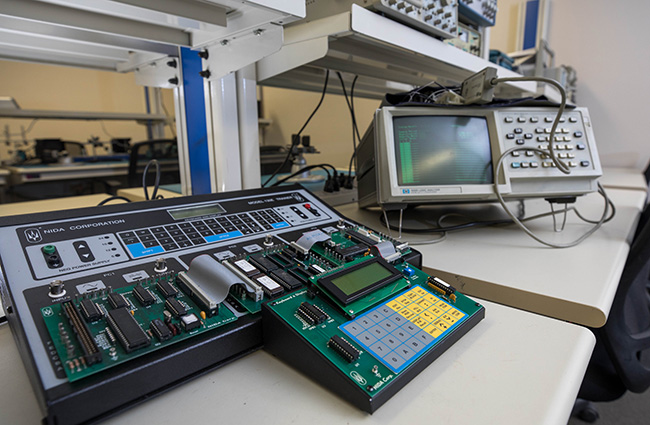 Advanced Electronics Lab
Learn how to assemble and test complex circuit boards for use in a variety of electronics applications.
12 Digital Oscilloscopes
6 Advanced Soldering Stations
Circuit Board Prototyping Mill
6 NIDA Microprocessor Trainers
6 Motorola Microcontroller Trainers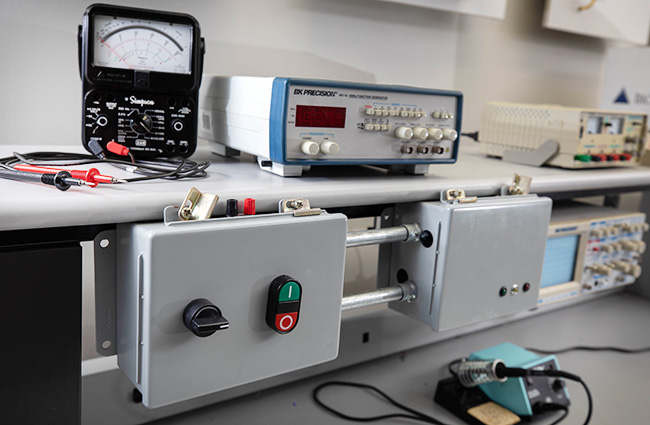 Basic Electricity Lab
Complete projects that help you learn the fundamentals of electricity, including how to analyze, design, build, and test series, parallel and combination AC and DC...
12 Oscilloscopes
12 powersupplies and function generators
12 Elenco circuit prototyping stations
12 Relay Logic control panels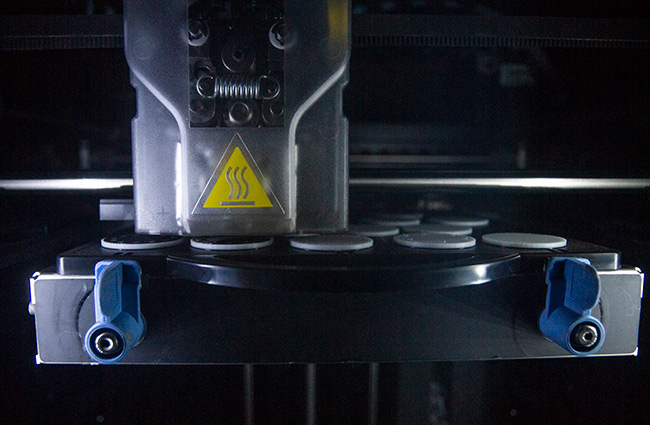 Two Stratasys Fortus 250 3D Printers
One Stratasys F370 3D Printer
One Fortus 400 3D Printer
Two MakerBot 3D Printers
Two Zeiss Duramax Coordinate Measurement Machines
Two MTS Criterion Tensile/Shear/Compression Testers
7 Haas CNC Controller Simulators
One Zeiss Stemi 305 Microscope