Program Placement Rate:
100%
Source 2018-19 Dunwoody Career Services Annual Report
Electronics Technology
Looking for a career in electronics but work during the day? Take evening classes and earn a two-year degree in Electronics Technology.
66.9
Job Inquiries Per Graduate
Source 2018-19 Dunwoody Career Services Annual Report
ACCREDITED BY THE HIGHER LEARNING COMMISSION: WWW.NCAHIGHERLEARNINGCOMMISSION.ORG; 312.263.0456
2 Years
Graduates earn an associate of applied science degree
EVENING CLASSES ONLY
AND ON CAMPUS ONLY
Facilities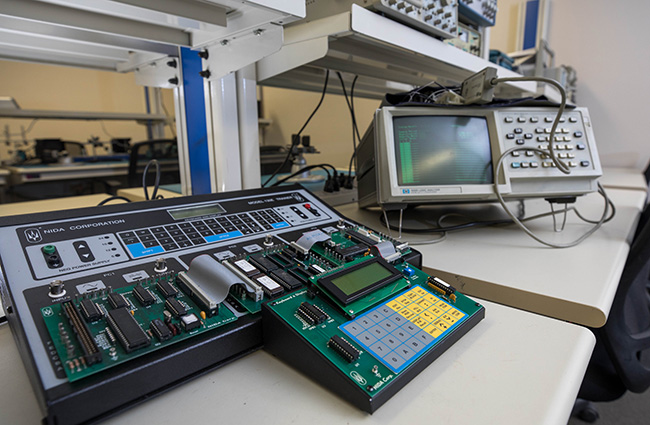 Advanced Electronics Lab
Learn how to assemble and test complex circuit boards for use in a variety of electronics applications.
12 Digital Oscilloscopes
6 Advanced Soldering Stations
Circuit Board Prototyping Mill
6 NIDA Microprocessor Trainers
6 Motorola Microcontroller Trainers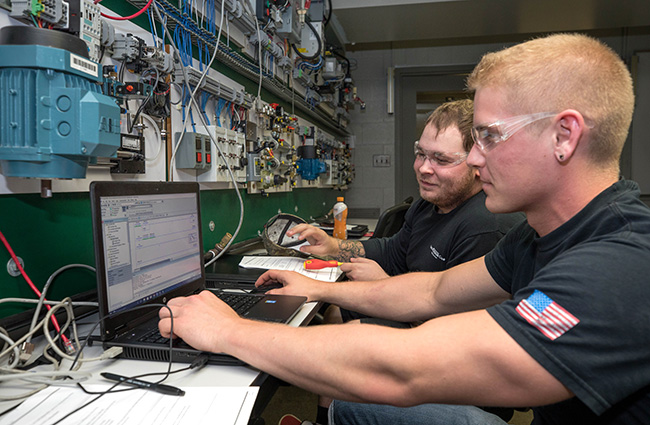 11 Allen Bradley RS500 PLCs
11 Allen Bradley RS5000 PLCs
11 Siemens S7-1200 PLCs
11 Cognex Machine Vision Systems
11 ABB VFDs
11 Maple Systems Touch HMIs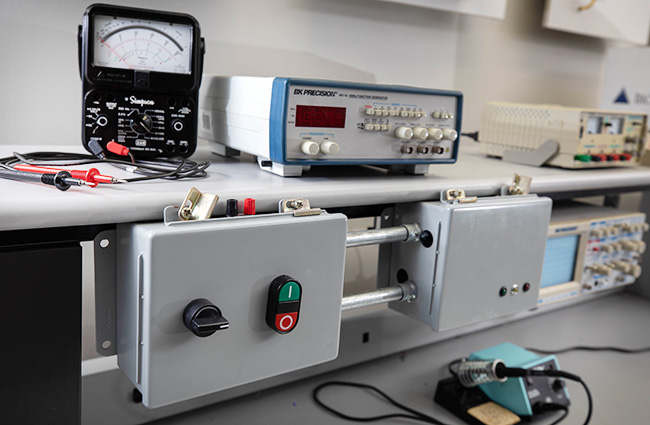 Basic Electricity Lab
Complete projects that help you learn the fundamentals of electricity, including how to analyze, design, build, and test series, parallel and combination AC and DC...
12 Oscilloscopes
12 powersupplies and function generators
12 Elenco circuit prototyping stations
12 Relay Logic control panels