Program Placement Rate:
92%
Source 2019-20 Dunwoody Career Services Annual Report
Architecture Online
Pursue a five-year professional Bachelor of Architecture degree (two-year associate's degree + three-year Bachelor of Architecture completion degree).
11.7
Job Inquiries Per Graduate
Source 2019-20 Dunwoody Career Services Annual Report
ACCREDITED BY NAAB (National Architectural Accrediting Board)
+3 Years
Graduates earn a Bachelor of Architecture degree
Program Highlights & Features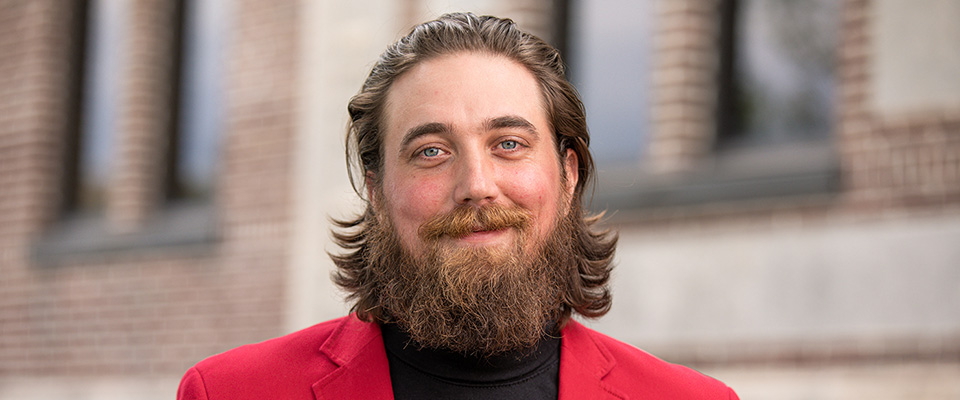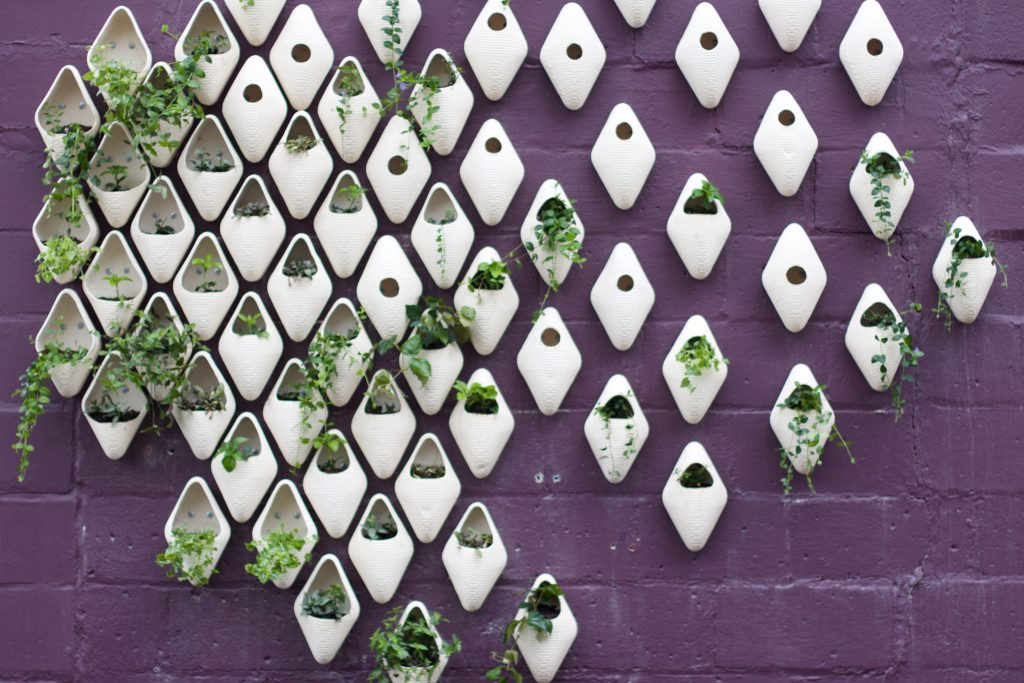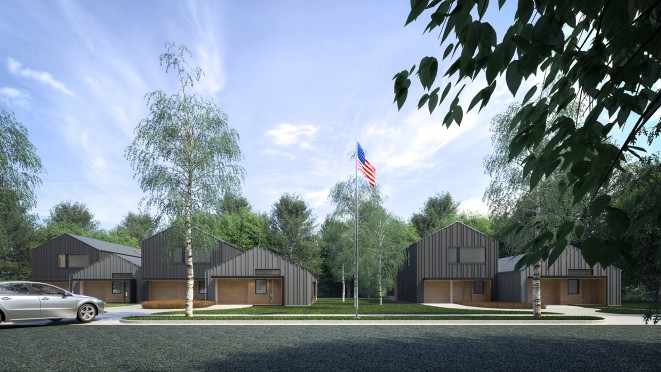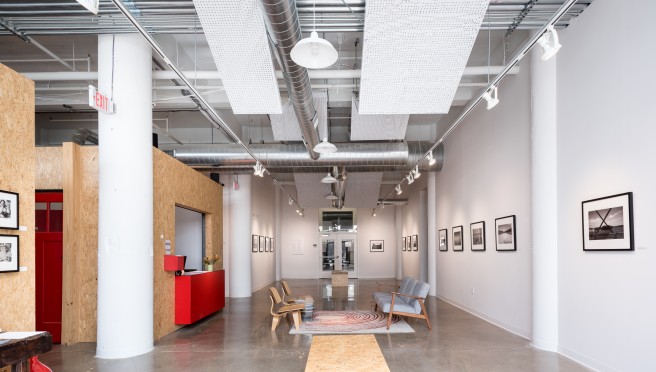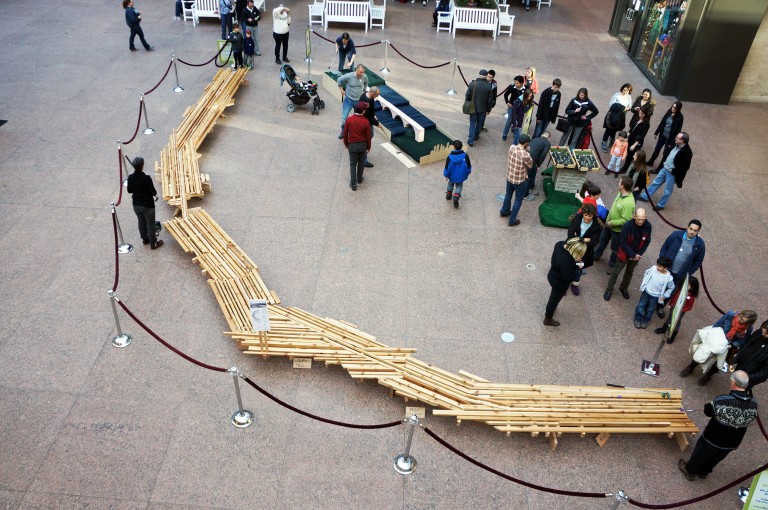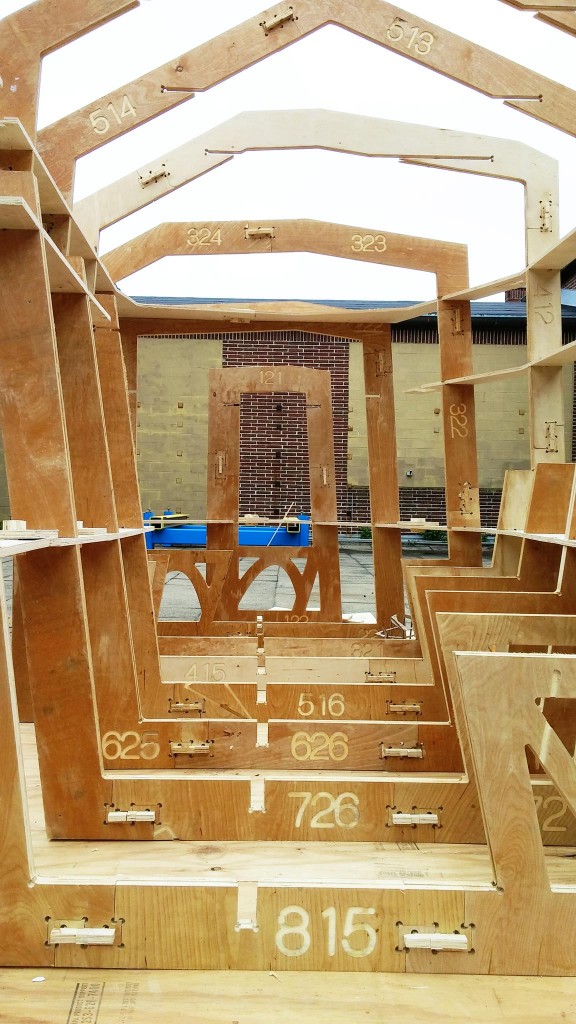 Architecture Faculty
Jessica holds a Bachelor of Arts in Architecture with a minor in American Indian Studies and a Master of Architecture degrees, both from the University of Minnesota. She is a well-recognized instructor in Interior Design and Architecture; focusing on the history of architecture and design and sustainable practices. These foci developed from her passion for place and the wealth of inspiration it holds. This passion informs another area of her personal/professional life – she is also the co-owner of a French Vietnamese restaurant that uses farm to table practices. Her multidisciplinary approach and understanding make her a compassionate ally to students on the pathway to success.
Selected recognitions – 2019 Dunwoody Teacher of the Year, 2011 Jerome Award for Teaching Excellence from the Art Institute International Minnesota, 50 Best Restaurants MSP Magazine 2014-2017
Andrew Blaisdell is an Architect with a background in prefab modern, historic restoration, relief housing, and urban planning. He is the founder of Studio Andhow, an Assistant Professor at Dunwoody College, and has taught studios, seminars, and workshops at the University of Minnesota, where he received a Master of Architecture degree in 2010.
John Dwyer is an Associate Professor at Dunwoody College of Technology and the Founder of John Dwyer Architect. In both practice and academia, John strives to expand the influence of architecture toward a greater good. As the founding Program Manager of Dunwoody's Bachelor of Architecture degree program, John led the establishment of its curriculum, student body, faculty, strategic partnerships, financial growth, and Initial Accreditation through the National Architectural Accrediting Board.
Pedagogically, John believes in procedural, technical learning as a basis for propositional , abstract learning. Technology is approached as criticalthinking, emphasizing agility over mastery. The learning culture is practice based, where inclusivity is nurtured by celebrating diversity of thought. In content, John believes in the capacity of service learning to create a broader vision of architectural practice, a greater exposure to diversity, and the opportunity for climate action.
Professionally, John practices an architecture of beauty and goodness. He pursues work which strives to decrease our ecological footprint, increase our humanity, and possess a knowable beauty.
John's recognitions include the 2019 City Pages Artist of the Year Award, the 2018 AIA Minnesota Louis Lundgren Award for Service, the 2013 AIA National Young Architect Award, and the 2008 AIAS National Emerging Practice Award.
Anjali is an Associate Professor at Dunwoody College of Technology. She has practiced architecture both domestically and internationally in the United States, India and Europe, with her areas of focus being on large institutional master planning projects. This international perspective shapes both her current research and teaching interests, as she brings together the globalized and vernacular contexts of architectural works through projects in the design studio & theory of architecture classes as well as her own dissertation writing. Anjali has taught architecture design studios at the University of Minnesota as well as urban design classes at the Indian Institute of Human Settlements. She has presented and published in various venues such as the Society of Architectural Historians Conference and The International Seminar on Urban Form. Currently, Anjali serves as a student advisor to the Dunwoody NOMAS (National Organization of Minority Architecture Students) chapter. She believes that every student can produce their best work in an academic setting if they are given ownership of the design process and a sense of belonging within the larger community, they will one day serve as architects.
Anjali received her Master of Architecture Degree from Virginia Tech and is currently a Ph.D. Candidate at the University of Minnesota in the Department of Cultural Studies & Comparative Literature.
Molly Reichert is an architectural researcher, designer and educator based in Minneapolis, MN. Her practice integrates the disciplines of architecture, art, design, urbanism into the construction of new social spaces. As a partner in the design collective Futures North, Molly has worked on highly–acclaimed public art projects designed to convey complex data through aesthetic visualization and interactive experience. Her teaching combines digital design & fabrication with interdisciplinary critical design thinking. She previously taught in the architecture departments of UC Berkeley, San Jose State University, and the University of Minnesota.
Paul Strother is an associate professor at Dunwoody College of Technology and a practicing architect. Paul has focused on technical excellence in his teaching and practice. He believes that design study predicated on sound technology produces building design that is credible and is essential for sustainable building design. Further, it prepares the graduates for success as architects. Paul is committed to develop the potential of every student and enjoys igniting the spark of enthusiasm and confidence.
Paul is a member of CSI. Recognition includes the Rotary Paul Harris Award for Community Service.
Pablo Villamil brings several years of experience as an architect to his role as an educator. His personal education started at a young age in the construction industry as he worked with his family building houses, and managing commercial properties. He also has had a strong artistic influence since childhood being recognized for his drawing and ceramics skills. With a passion for art and science Pablo has received an Associate's degree in drafting from Dunwoody as well as a Master's Degree in Architecture from the University of Minnesota. Pablo is LEED, and CDT certified, as well as a member of the AIA and CSI groups. Pablo won first prize in the 2014 St. Paul Prize design competition.