Class topics include:
Engineering drawings
Tool design
Geometric dimensioning and tolerances
Product design
Strength of materials
Transmission of power
Degree Requirements
To view program requirements, including required courses, electives, course descriptions, and credit hours, visit:
Recent Employers of Graduates
Companies that hire our graduates include:
Stratasys
Graco
BTD Manufacturing
MTS Systems Corporation
Tooling Science, Inc.
Common Job Titles
Possible job titles upon graduation include:
Design Drafter
Engineering Designer
Tool Designer
Engineering Technician
Mechanical Designer
Student Organizations
Opportunities to get involved outside of the classroom include:
Robotic Snow Plow Team
Phi Theta Kappa Honor Society (PTK)
SkillsUSA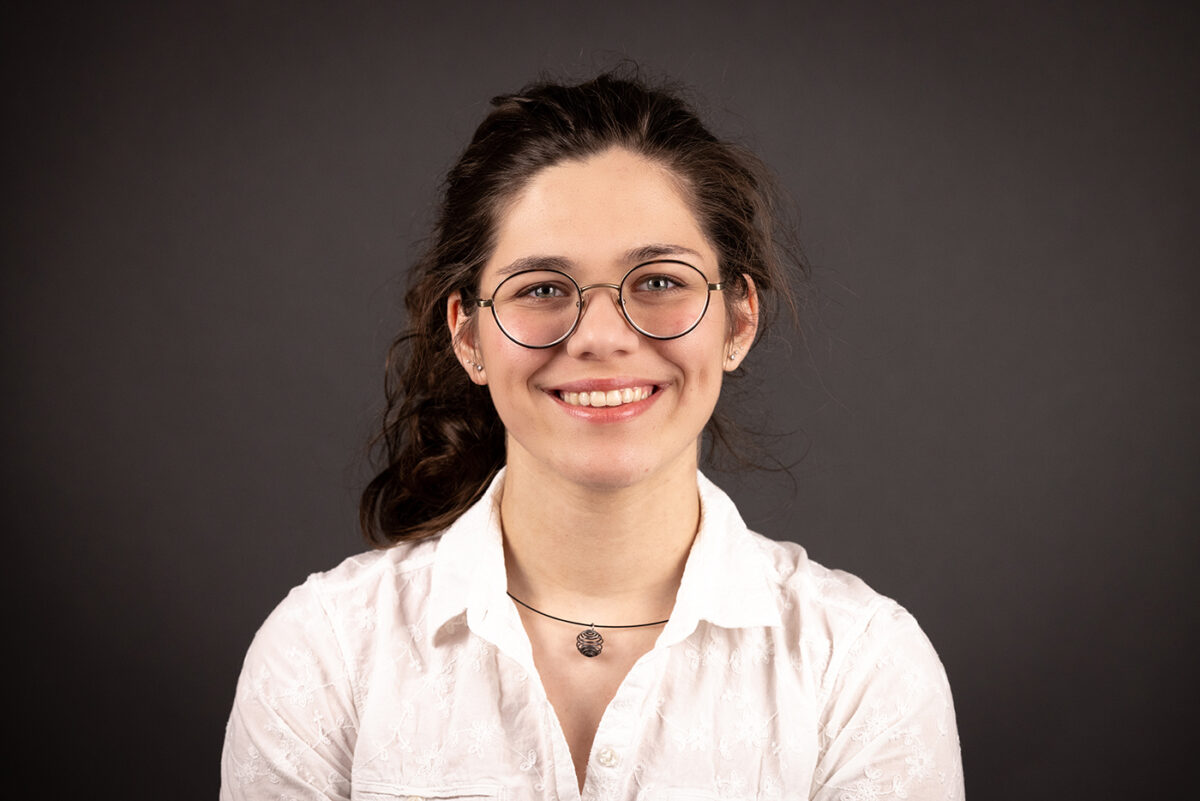 Academic Excellence Award Winner Bridgette Dalldorf
Bridgette Dalldorf met Dean of Robotics & Manufacturing E. J. Daigle at a FIRST Robotics tournament in 2019. Three years later she is not only graduating from Dunwoody College, she also is the Student Speaker for Commencement, an Academic Excellence Award winner, and the winner of the Alumni Leadership Award.
Continue reading
Facilities
Engineering, Materials, Mechanics & Metrology Lab
Open to all manufacturing and engineering students (and those with training on the equipment), this lab brings together equipment for additive manufacturing, material testing, measurement, and CNC simulation.
Two Stratasys Fortus 250 3D Printers
One Stratasys F370 3D Printer
One Fortus 400 3D Printer
Two MakerBot 3D Printers
Two Zeiss Duramax Coordinate Measurement Machines
Two MTS Criterion Tensile/Shear/Compression Testers
7 Haas CNC Controller Simulators
One Zeiss Stemi 305 Microscope
Gene Haas Manufacturing Innovation Lab
Learn to program CNC milling and turning operations and develop the tooling used in modern manufacturing processes like injection molding and metal stamping.
10 Haas CNC Mini Mills
2 Haas VF2 Mills
Haas ST-10 Lathe
Sodick Wire EDM
Charmilles Sinker EDM
Cincinatti Injection Mold Press
Foundry
Learn to cast metal with an industrial kiln.
1 VK Industrial Kiln
Various crucibles and pouring equipment
Sand casting molds and tools