---
The +3 completion degree is structured as follows:
YEAR 3
This first year of the +3 B.Arch. program has a heavy emphasis on design thinking by working with hands-on techniques of physical model making and 2D-representation using a suite of Autodesk and Adobe programs. This year introduces students to city and site, client and program, and the global history of architecture, including diverse traditions in the built environment.
View Year 3 Student Work (on ISSUU)
YEAR 4
The fourth year studios emphasizes research and participatory models of community engagement using real world projects. The history and theory curriculum deepens to include a study of urbanism, activism, globalization, and the vernacular. Students are often involved in study abroad programs or design-build and fabrication projects, gaining expertise in 3D-representation and fabrication techniques in addition to broadening their knowledge of culture and society.
View Year 4 Student Work (on ISSUU)
YEAR 5
The final year of the Bachelor of Architecture culminates in two distinctive studios: the first half of the year is dedicated to a technically rigorous, integrative studio, and the second half complements this technical rigor with a highly individualized, experimental, and exploratory studio project that enables students to develop deep and focused expertise in one area, whether that be design build, fabrication, climate justice and architecture, or some other specific topic.
View Year 5 Student Thesis Work (on ISSUU)
Affiliations:
NAAB National Architectural Accrediting Board – Accredited Program
AIA American Institute of Architects – Minnesota Chapter – Committee Members
AIAS American Institute of Architecture Students – Local Chapter Member
NOMAS The National Organization of Minority Architects – Local Chapter Member
CSI Construction Specifications Institute – Minnesota Chapter – Member Institution
ACSA Association of Collegiate Schools of Architecture – Member Institution
ACADIA Association of Computer Aided Design In Architecture – Member Institution
Occupational Outlook**:
+18% Growth 2012-2022 (above average)
*2013 AIA Compensation Report: A Survey of U.S. Architecture Firms, www.aia.org
**2014 ACSA Atlas Project, www.acsa-arch.org
Class topics include:
City & Site, Site & Precedent, Program & Society
Global History of Architecture, Metropolis & Activism, Research
Ordering Systems, Fabrication, Material Studies
Professional Practice, Business Management, Entrepreneurship
Degree Requirements
To view program requirements, including required courses, electives, course descriptions, and credit hours, visit:
Common Job Titles
Possible job titles upon graduation include:
Architectural Designer
Architect
Project Architect
Project Manager
Senior Designer
Job Captain
Student Organizations
Opportunities to get involved outside of the classroom include:
American Institute of Architecture Students (AIAS)
Women In Architecture (WIA)
National Organization of Minority Architecture Students (NOMA)
Construction Specifications Institute (CSI)
Student Work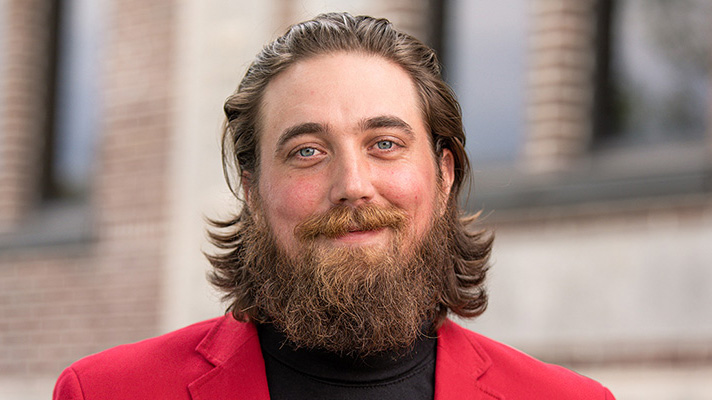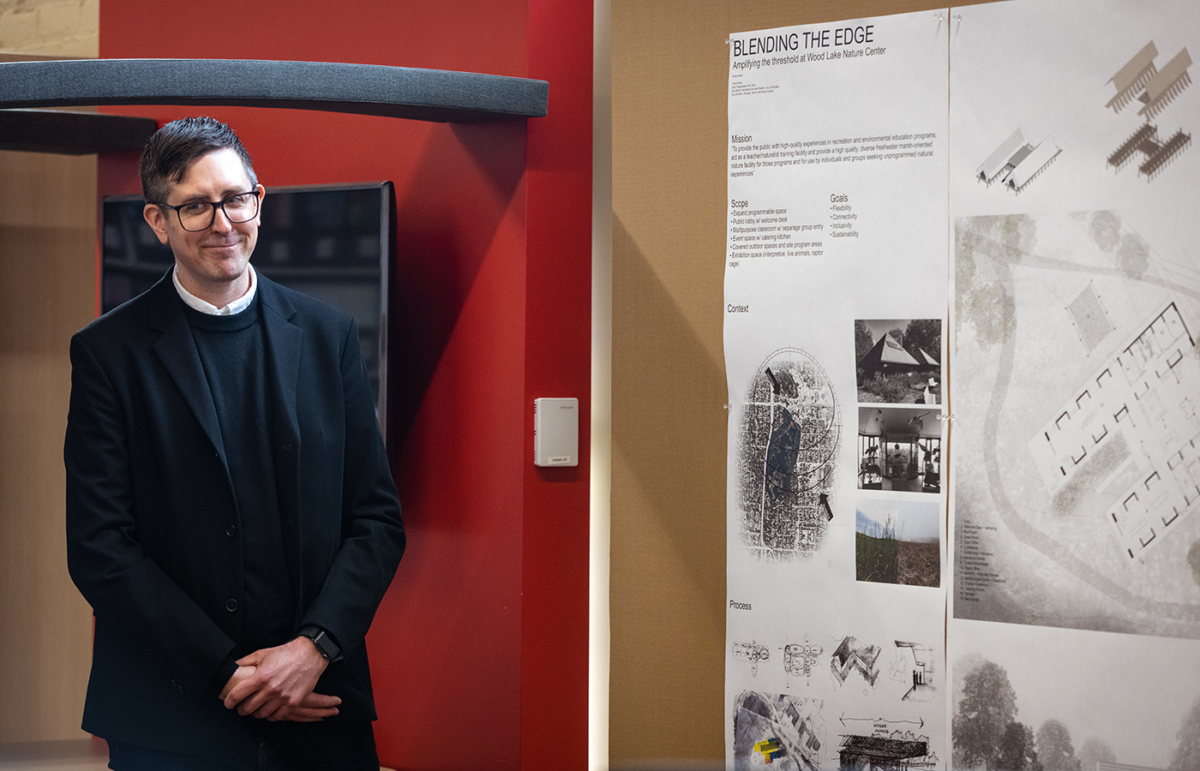 Academic Excellence Award Winner David Jensen
For many, architecture is an art form. For artist David Jensen, architecture has become his new medium.

Jensen, who will graduate this May with a Bachelor Architecture from Dunwoody College of Technology, discovered his love of architecture through his art.


Continue reading
Facilities
Architecture Studios
Work in open concept studio spaces designed to foster collaboration and learning.
Individual work spaces
Drafting kits
Physical modeling kits
Large format printer
Wall and table spaces for displaying/reviewing architectural plans
Fabrication Lab
Create products, prototypes, and projects by using computer-aided design tools and then producing them in cardboard, plywood, plastic, and other materials.
2 laser cutters
Stratsys 3D printer
3-axis CNS router, belt sanders, scroll saws, drills, wire cutters
Spray booth with utility sink
Architecture Faculty
Jessica Ainsworth-Truong
Senior Instructor
Andrew Blaisdell
Assistant Professor
Anjali Ganapathy
Associate Professor
Jessica holds a Bachelor of Arts in Architecture with a minor in American Indian Studies and a Master of Architecture degrees, both from the University of Minnesota. She is a well-recognized instructor in Interior Design and Architecture; focusing on the history of architecture and design and sustainable practices. These foci developed from her passion for place and the wealth of inspiration it holds. This passion informs another area of her personal/professional life – she is also the co-owner of a French Vietnamese restaurant that uses farm to table practices. Her multidisciplinary approach and understanding make her a compassionate ally to students on the pathway to success.
Selected recognitions – 2019 Dunwoody Teacher of the Year, 2011 Jerome Award for Teaching Excellence from the Art Institute International Minnesota, 50 Best Restaurants MSP Magazine 2014-2017
Andrew Blaisdell is an Architect with a background in prefab modern, historic restoration, relief housing, and urban planning. He is the founder of Studio Andhow, an Assistant Professor at Dunwoody College, and has taught studios, seminars, and workshops at the University of Minnesota, where he received a Master of Architecture degree in 2010.
Anjali is an Associate Professor at Dunwoody College of Technology. She has practiced architecture both domestically and internationally in the United States, India and Europe, with her areas of focus being on large institutional master planning projects. This international perspective shapes both her current research and teaching interests, as she brings together the globalized and vernacular contexts of architectural works through projects in the design studio & theory of architecture classes as well as her own dissertation writing. Anjali has taught architecture design studios at the University of Minnesota as well as urban design classes at the Indian Institute of Human Settlements. She has presented and published in various venues such as the Society of Architectural Historians Conference and The International Seminar on Urban Form. Currently, Anjali serves as a student advisor to the Dunwoody NOMAS (National Organization of Minority Architecture Students) chapter. She believes that every student can produce their best work in an academic setting if they are given ownership of the design process and a sense of belonging within the larger community, they will one day serve as architects.
Anjali received her Master of Architecture Degree from Virginia Tech and is currently a Ph.D. Candidate at the University of Minnesota in the Department of Cultural Studies & Comparative Literature.
Molly Reichert
Associate Professor
Paul Strother
Associate Professor
Molly Reichert is an architectural researcher, designer and educator based in Minneapolis, MN. Her practice integrates the disciplines of architecture, art, design, urbanism into the construction of new social spaces. As a partner in the design collective Futures North, Molly has worked on highly–acclaimed public art projects designed to convey complex data through aesthetic visualization and interactive experience. Her teaching combines digital design & fabrication with interdisciplinary critical design thinking. She previously taught in the architecture departments of UC Berkeley, San Jose State University, and the University of Minnesota.
Paul Strother is an associate professor at Dunwoody College of Technology and a practicing architect. Paul has focused on technical excellence in his teaching and practice. He believes that design study predicated on sound technology produces building design that is credible and is essential for sustainable building design. Further, it prepares the graduates for success as architects. Paul is committed to develop the potential of every student and enjoys igniting the spark of enthusiasm and confidence.
Paul is a member of CSI. Recognition includes the Rotary Paul Harris Award for Community Service.