Program Placement Rate:
100%
Source 2019-20 Dunwoody Career Services Annual Report
Construction Project Management
Designed specifically to address the demand for construction project managers, estimators, and field engineers, Construction Project Management prepares you to become a groundbreaker in the construction industry.
24.8
Job Inquiries Per Graduate
Source 2019-20 Dunwoody Career Services Annual Report
Dunwoody College is Accredited by the Higher Learning Commission
2 Years
Graduates earn an associate of applied science degree
DAYTIME AND EVENING CLASSES, ON CAMPUS ONLY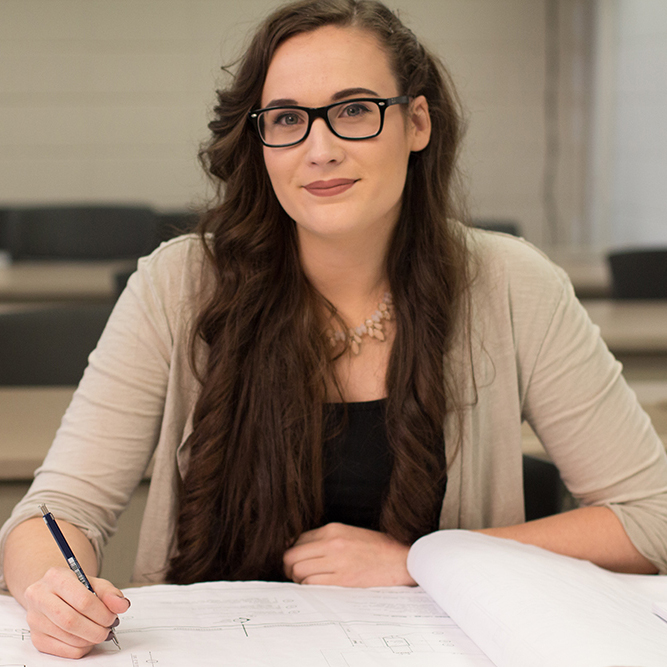 " Dunwoody has definitely prepared me for a career in residential construction. Industry professionals have input in our curriculum, which means that when I graduate, I will be trained in exactly what the industry is looking for. Not only am I learning management skills, like estimating and scheduling a project, but I have also had to chance to work a project from conception to hand-over. "
-Kaela Fahey, Construction Project Management Alum
Facilities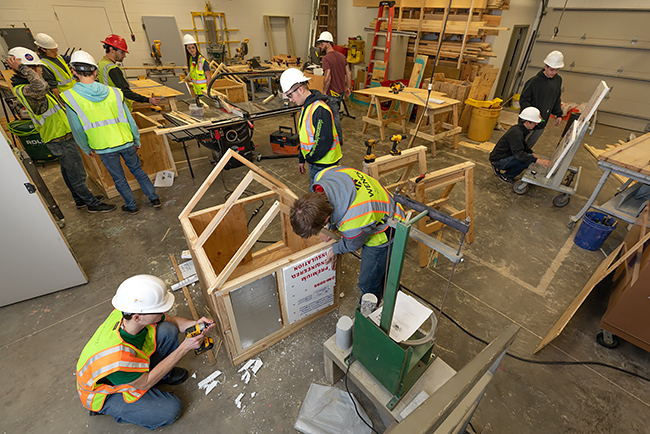 Construction Lab
Test and gain familiarity with construction and siteworks materials and fabrication construction assembling.
Aggregate, sand, soil and concrete testing equipment
Drum sander, thickness planer, table router, and drill press
10" table saw, 12" miter saw, and band saw
Various power and hand tools, including drills and saws
Personal Protective Equipment (PPE) sets