Program Placement Rate:
100%
Source 2018-19 Dunwoody Career Services Annual Report
Interior Design
Gain the capacity to become a licensed, practicing Interior Designer from the moment you graduate.
13.7
Job Inquiries Per Graduate
Source 2018-19 Dunwoody Career Services Annual Report
Accredited by the Council of Interior Design Accreditation (CIDA)
4 Years
Graduates earn a bachelor of science degree
DAYTIME CLASSES ONLY
AND ON CAMPUS ONLY
Dunwoody designs large-scale display for Minnesota State Fair
Facilities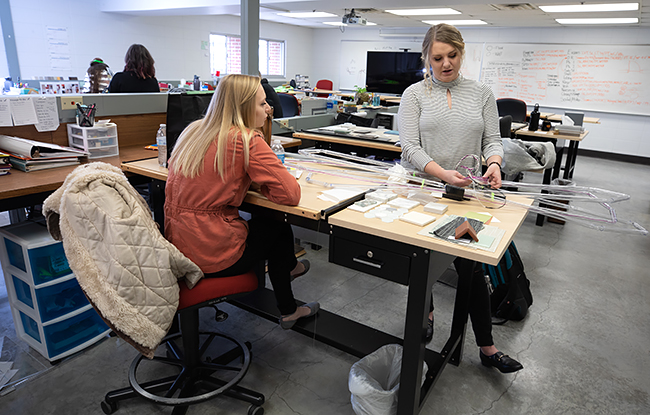 Interior Design Studios
Work in open concept studio spaces designed to foster collaboration and learning, including cross-disciplinary design charrettes.
Individual work spaces
Large format printer
Wall and table spaces for displaying/reviewing sample boards and interior design plans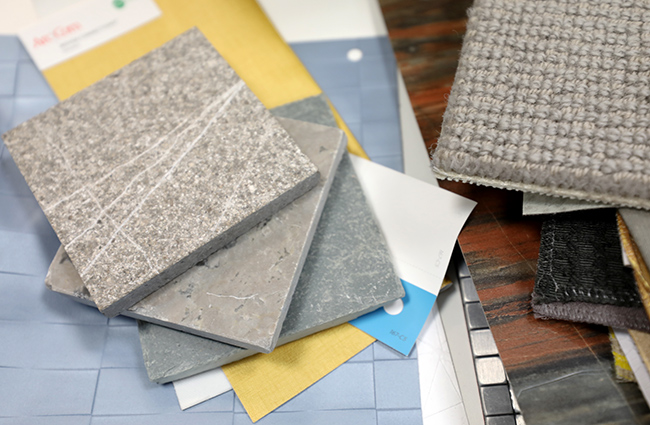 Reference books and periodicals related to design and design thinking, especially for architecture and interior design
Fabric samples
Tile and stone samples
Carpet tile samples
Wall covering samples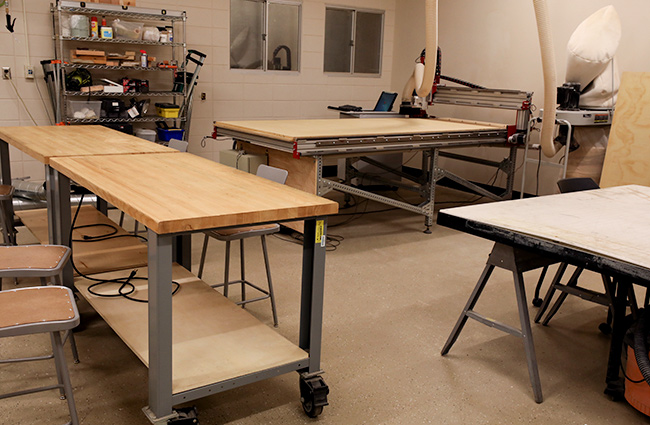 Fabrication Lab
Create products, prototypes, and projects by using computer-aided design tools and then producing them in cardboard, plywood, plastic, and other materials.
2 laser cutters
Stratsys 3D printer
3-axis CNS router, belt sanders, scroll saws, drills, wire cutters
Spray booth with utility sink
Interior Design Faculty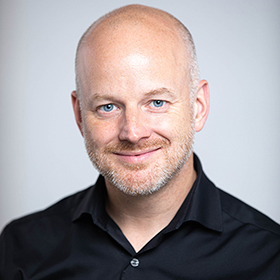 John Dwyer
Program Manager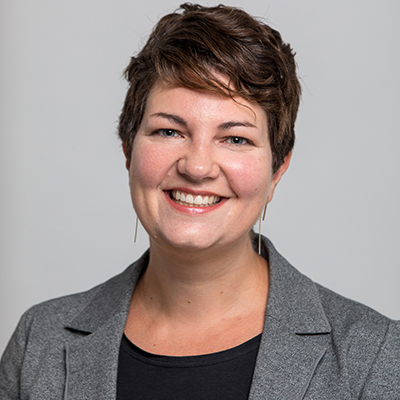 Korrin Howard
Assistant Professor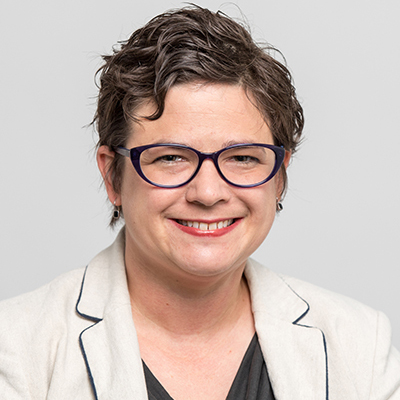 Jessica Ainsworth-Truong
Senior Instructor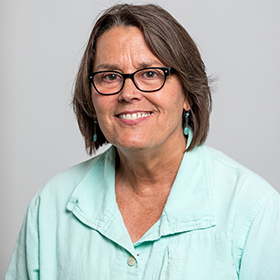 Jennifer Klein
Adjunct Instructor
John is the Program Manager of the Architectural Drafting & Design, Bachelor of Architecture, and Interior Design degree programs at Dunwoody College of Technology. He is also the founding principle of Dwyer Oglesbay Architects. In both practice and academia, John seeks to expand the influence of the design professions toward the sustainability of humanity. Pedagogically, he employs the principles of public interest design and global practice toward service based learning within the context of a practice-based studio culture. Professionally, John practices through a research based process focused on sustainable ways of living.
John's recognitions include the 2008 AIAS National Emerging Practice Award, the 2013 AIA National Young Architect Award, the 2018 Louis Lundgren Award for Service, and the 2019 City Pages Artist of the Year Award. His publications include the New York Times, The Discovery Channel, EcoStructures, Architect Magazine, Architecture Minnesota, Utne Reader, and Residential Architect.
Spaces that are well designed are memorable. We talk about them, revisit them, tell others. As an educator, Korrin inspires students to find their passion to design spaces that immerse the visitor in a sensory experience. Teaching has been her passion for the last 16 years. She's taken her experiences as a designer and a public artist into the classroom and beyond. Korrin engages students in community projects, design events, and study trips. She has a masters in industrial design and a masters in ecological architecture. Korrin's central focus is teaching students to design and build spaces that are in tune with their environment and ignite interest in the community.
Jessica teaches the architecture and interior design history sequence, as well as evidence based design and sustainability courses. She was awarded 2019 Dunwoody Teacher of the Year because of her ability to ignite passion for design. When not in the classroom, she advises both architecture and interior design students; helping them navigate their academic career successfully. Her professional interests include curriculum development, assessment, and cross discipline collaboration. Her academic research focuses on critical regionalism.
Jennifer began teaching shortly after she graduated in 2008 with a master's degree in Architecture from The Ohio State University (go Buckeyes). She loves the diversity of being an adjunct instructor and has taught many different classes: from Studio courses, to Building Codes, Construction and CAD classes. Jennifer's passion is sustainability and she tries to insert those principles into all the courses she teaches. The best part of teaching, she says, is to watch the students present their final projects and see how much they have grown.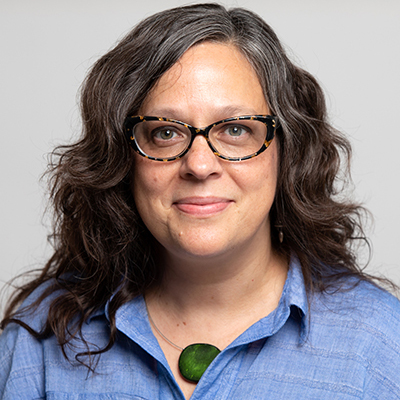 Lisa Loudon
Adjunct Instructor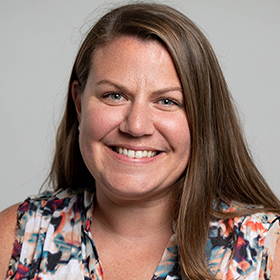 Sarah North
Adjunct Instructor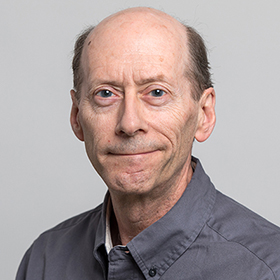 Bruce N. Wright
Senior Instructor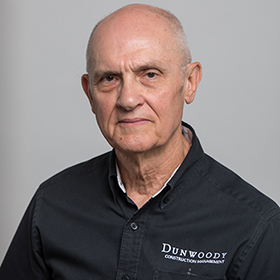 James Strapko
Associate Professor
Lisa Loudon is an artist and educator working in Minneapolis, MN. She studied painting and drawing at the University of Nebraska where she earned her MFA in visual art. Loudon's work has been exhibited nationally. She is the recipient of the Jerome Foundation Project Grant for Textile and Fiber Art, the Jerome Foundation Books Arts Mentorship Grant, the Jerome Foundation Fellowship for Book Arts, and numerous other awards. Her studio practice focuses on mixed media work that explores the interaction of deeply contrasting elements and their relationship to ideas of beauty and repulsion. In addition to her studio work in visual art, Loudon has taught art and design at the college level for over twenty years and run her own successful event design company for the past four years.
Sarah North is a formally educated commercial interior designer with a career spanning over 13+ plus years working for some of Minnesota's largest retailers, a worldwide hospitality company, and great local companies. Experienced in all aspects of the design process including Programming, Concept and Schematic Design, Development, Construction Documentation, and Contract Administration. Sensitive to the client based on experience with both client needs and business demands. Collaborative and respectful in approach with colleagues and clients. Practical in how space and products enhance each other and the necessary tension between the two. Dedicated to professional growth by continuing to learn about architecture, art, and design through local industry events, volunteering, continuing education, and periodicals. Honest, Authentic, and True to the Design Process.
Bruce N. Wright, AIA, is a licensed architect and an expert in new materials for construction. He has taught at the Minneapolis College of Art & Design, the University of Minnesota College of Design. and Dunwoody College of Technology since 2016, and lectured widely on new materials in construction at local, national, and international conferences.
James A. Strapko is an educator in the Construction Sciences & Building Technology Department at Dunwoody College of Technology. There he has taught courses in the Interior Design and Construction Management programs. As a licensed architect, he has specialized in design of housing for seniors and healthcare facilities. He has authored two guidebooks for design of oral and maxillofacial surgery offices.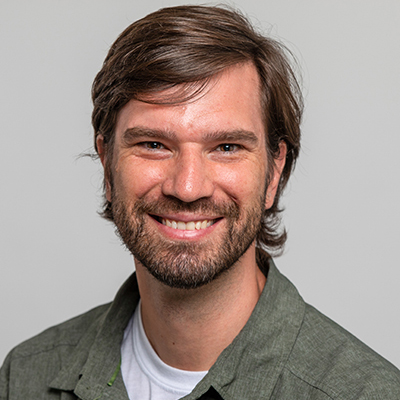 Pablo Villamil
Senior Instructor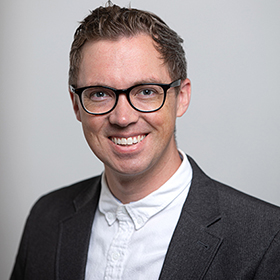 Andrew Blaisdell
Senior Instructor
Pablo Villamil is an Architect who teaches the first couple of years in the Architectural Drafting and Design program at Dunwoody. His research focuses on getting early design students familiar with current technologies and practices used throughout the profession. Mr. Villamil has designed and built a variety of project types with a focus on the client and public. He is a recipient of the Saint Paul Prize design award from the AIA St. Paul MN chapter. He is passionate about design, technology, music, and enjoying nature.
Andrew Blaisdell is an Architect with a background in prefab modern, historic restoration, relief housing, and urban planning. He is the founder of Studio Andhow, a Senior Instructor at Dunwoody College, and has taught studios, classes, and workshops at the University of Minnesota, where he received a Master of Architecture degree in 2010.