Program Placement Rate:
100%
Source 2017-18 Dunwoody Career Services Annual Report
Interior Design
Gain the capacity to become a licensed, practicing Interior Designer from the moment you graduate.
7.0
Job Inquiries Per Graduate
Source 2017-18 Dunwoody Career Services Annual Report
Accredited by the Council of Interior Design Accreditation (CIDA)
4 Years
Graduates earn a bachelor of science degree
DAYTIME CLASSES ONLY
AND ON CAMPUS ONLY
Dunwoody designs large-scale display for Minnesota State Fair
Facilities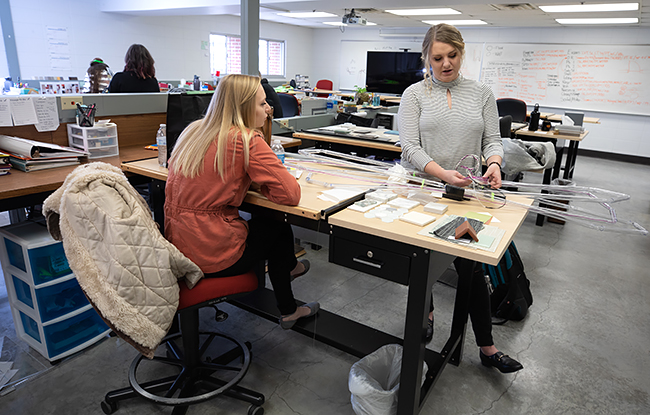 Interior Design Studios
Work in open concept studio spaces designed to foster collaboration and learning, including cross-disciplinary design charrettes.
Individual work spaces
Large format printer
Wall and table spaces for displaying/reviewing sample boards and interior design plans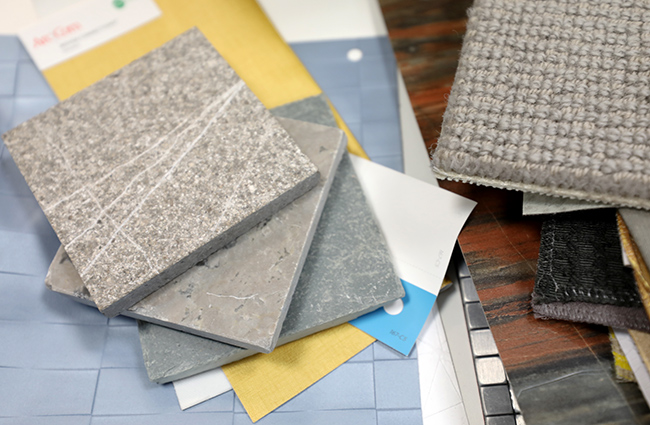 Reference books and periodicals related to design and design thinking, especially for architecture and interior design
Fabric samples
Tile and stone samples
Carpet tile samples
Wall covering samples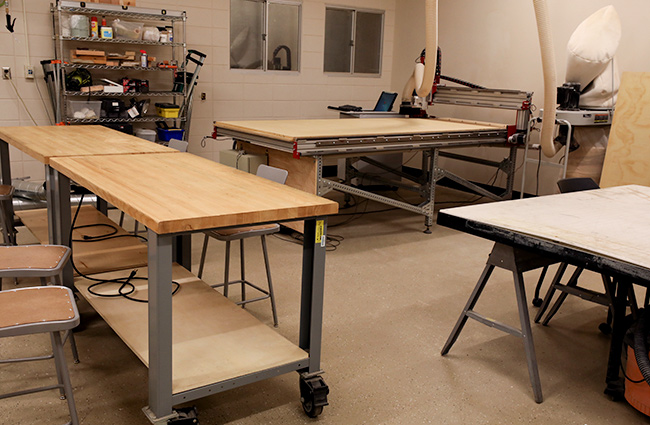 Fabrication Lab
Create products, prototypes, and projects by using computer-aided design tools and then producing them in cardboard, plywood, plastic, and other materials.
2 laser cutters
Stratsys 3D printer
3-axis CNS router, belt sanders, scroll saws, drills, wire cutters
Spray booth with utility sink