Nathaniel Nelson
Bachelor of Architecture
Five years ago, Nathaniel Nelson decided to put down the hammer and head back to the classroom. It was a decision the long-time construction worker said made his family happy, and him nervous.
Now, less than one year from graduating with a Bachelor of Architecture degree, an impressive GPA, and the professional hours needed to sit for the licensure exam, Nelson knows the change in course was the right call.
"I wasn't a good high school student by any means," Nelson recalls. "I never felt engaged."
That changed at Dunwoody. "The instructors genuinely want you to succeed," he said. "That makes all the difference. It was a big turnaround."
Nelson grew up in Tucson, Arizona before his family decided to move back to Minnesota 20 years ago.
After high school he worked numerous jobs in the construction field, racking up 10 years of experience before deciding it was time to explore another career path.
Interested in becoming a licensed architect, Nelson said his family and industry connections all recommended he check out Dunwoody. And the five-year path to licensure was a definite selling point.
"I wanted to build on the experience I gained while in construction, while doing something that would have more of an impact in my community," Nelson said. "I enjoy working with my hands and building things. But there was something missing. I wanted something more cognitive, where I could make a positive difference."
At Dunwoody, the father of three has already found ways to do just that.
Giving back
Nelson co-founded Dunwoody's chapter of AIAS Freedom by Design, the American Institute of Architecture Students community service program. The program utilizes the talents of architecture students to radically impact the lives of people in their community through modest design and construction solutions. From accessibility modifications to landscaping, emergency plan guides to signage; the program's priority is to improve the safety, comfort, and dignity of those around them.
The group headed down to Puerto Rico last year to help residents of an island left devastated by Hurricane Maria. During their time there, they completed the Casa Maribel project, which included rebuilding an outdoor living space for a local resident.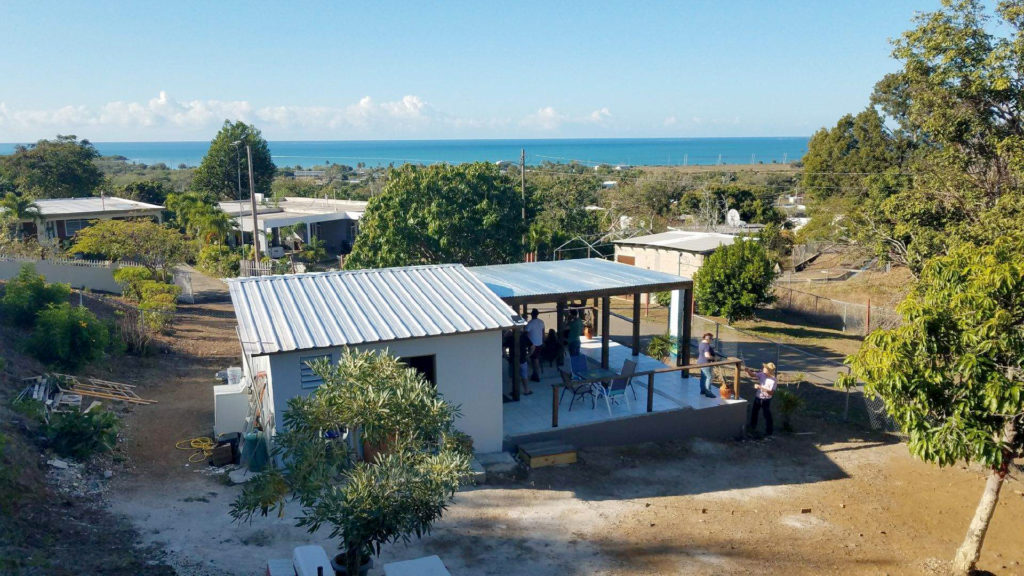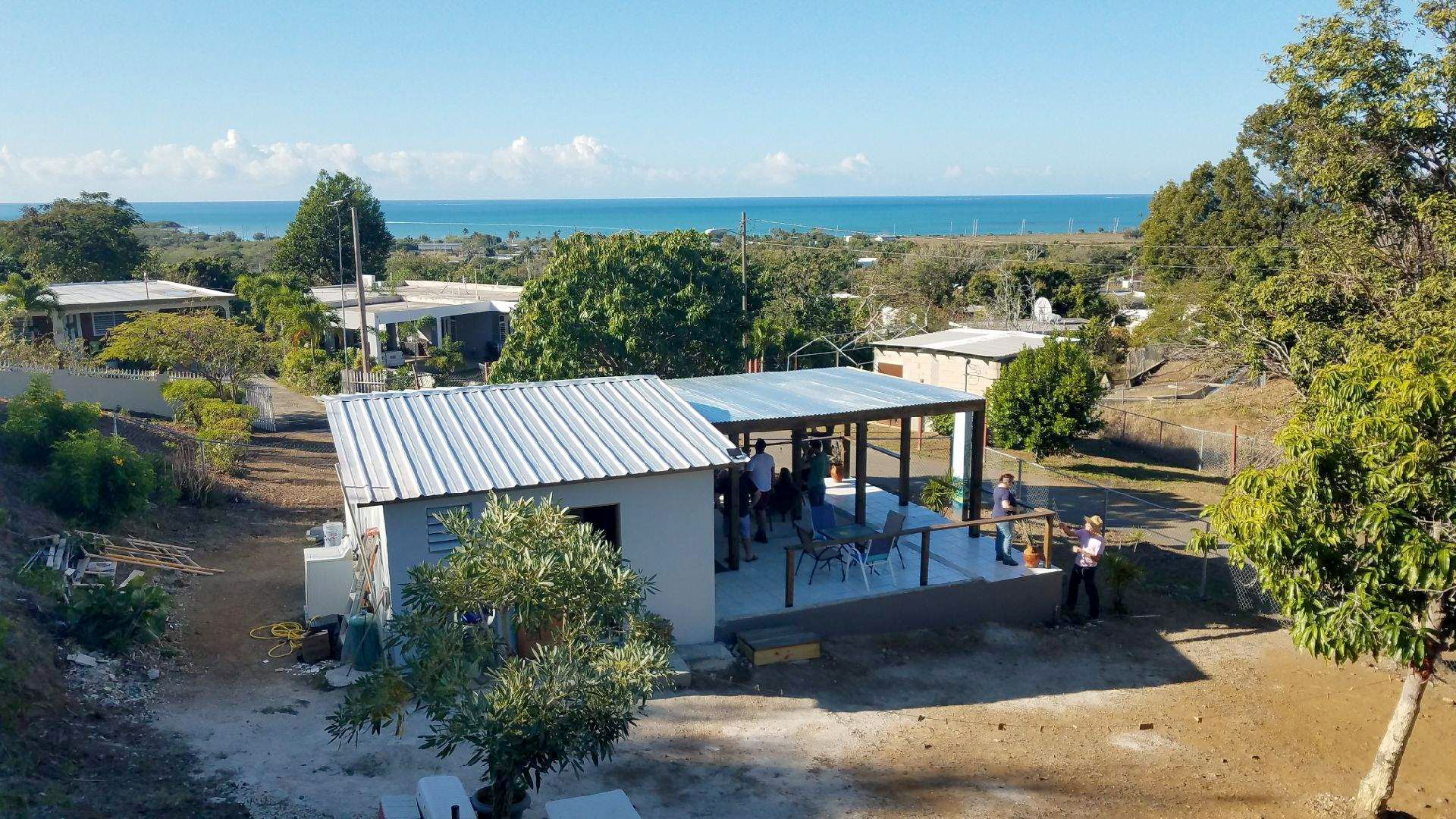 "There was only three of us who had ever really built anything and 22 on site," Nelson said. "But together we made it happen."
It was an experience that not only brought out Nelson's leadership abilities, but also gave him a glimpse of the type of impact architecture can have on the world.
"It was really the most fulfilling thing I've done in my life," Nelson said. "For a little bit of my time, I can really make someone else's life better. It was a lot of work, but it felt great, and it's real."
Now the Freedom by Design Chapter Director, Nelson said the group is currently working on a project with the Jerimiah Program in Minneapolis.
Professional experience
Two weeks after starting at Dunwoody, Nelson attended the College's Fall Career Fair and landed an position with VAA Engineering, Planning & Design Services. Nelson ended up working there for two years before accepting a new job offer at ESG in downtown Minneapolis.
All of that experience means Nelson has already logged all of the hours needed in order to take the licensure exam after graduating.
But beyond that, Nelson isn't set on what area of architecture he wants to focus on.
"I just like architecture. It's the project that interests me. It's either right or it's not," he said.
Team work
And at Dunwoody, it's the people who have made the difference.
"The unsung hero at Dunwoody is the network you build and the comradery you are surrounded by," he said. "I'm proud of what we've all done together, because it's all team based."
Those close connections also made a big difference when the pandemic forced the College to transition programs to online beginning last March.
"We've adjusted on the fly, and we're working through it, but it's not ideal," Nelson said, adding how appreciative he was for all of the work the faculty and staff put in to make the transition as smooth as possible.
Despite the challenges of the past months, Nelson is excited about his future in a career he loves.
"I want to do what I love every day," Nelson said. "During the past five years, I've learned that if you open yourself up and step out of your comfort zone you can accomplish things you never thought possible."
"When I first enrolled, I thought that by attending a technical college I would be trained for a job. I thought I would be punching a clock somewhere and putting in my nine to five. What I found was so much more. I discovered a career – a profession, a passion, and a purpose."