Faculty Spotlight: Noureen Sajid
Senior Instructor, Electrical Engineering
Noureen Sajid learned quickly in her career that using her voice was going to lead to opportunity. She advises students, especially women, that "it's OK to be wrong. It's not OK to not be heard." And, that's exactly what she's doing to advance diversity and inclusion in engineering.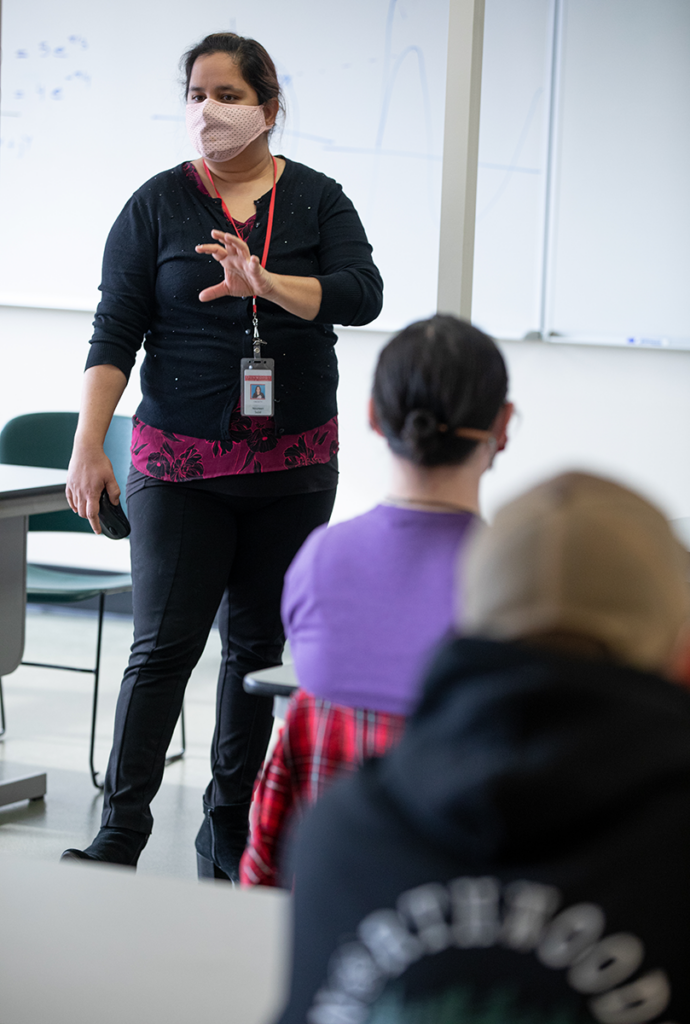 Through her role as a Senior Instructor in Electrical Engineering for Dunwoody College of Technology and her leadership of SWE-MN (Society of Women Engineers) at the College, Sajid promotes the importance of communication in an industry that's known more for numbers and codes. This emphasis on communication prepares students for industry and expands the industry to have more voices to lead innovation.
While the source of a story Noureen shares with her students has been forgotten, it has stuck with her for years for how it demonstrates the importance of diverse voices in engineering. That story goes… Seat belts. For the longest time, testing for cars was only done by males, designed for the average man's body. Pressure on the passenger side of a car was not optimized for women, especially pregnant women. It took women to raise their hands to challenge the status quo.
Sajid has a Bachelor of Science degree in Computer Engineering from Bahria University in Pakistan, and a Master of Science degree in Electrical Engineering from St. Cloud State University in Minnesota. Prior to joining Dunwoody, Sajid worked as a Senior Applications Engineer for Johnstech International and as a Senior Product Development Engineer for Hutchinson Technologies, Inc.