12th Annual Autonomous Snowplow Competition was held Jan. 22
Nine autonomous snowplow teams from across the Midwest braved the cold on Saturday, Jan. 22 to test their technology against a row of snow at the 12th Annual Autonomous Snowplow Competition, hosted by Dunwoody College of Technology.
The yearly event serves as an opportunity for universities, colleges, and the general public to showcase hand-built machines that can independently clear piles of snow without any manual control. This year's event included three new machines from Dunwoody students.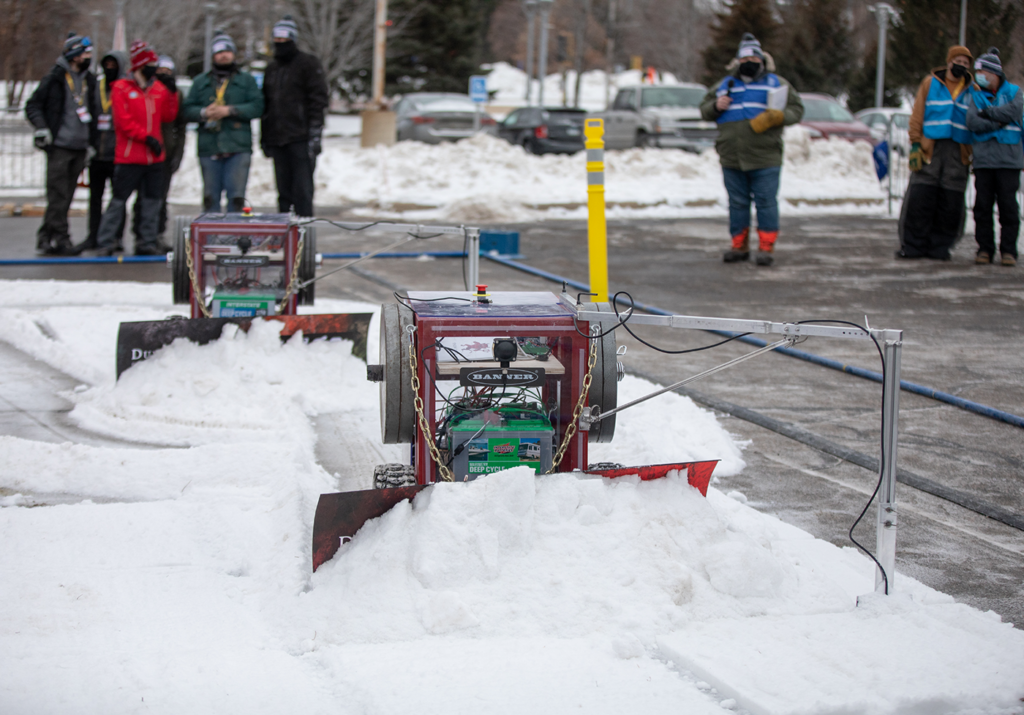 The students have spent the last several months designing and building the autonomous snowplows from the ground up. The new ones are an update to namesakes Wendigo, Wechuge, and Snow Devil. (Read more about the redesigned snowplows.)
And the results are in
Dunwoody has participated in the annual competition since it's inaugural event in 2011 and has always been a top contender. This year was no different.
Team Snow Devil took First Place in the Single Vehicle competition, with Wendigo coming in Second and Wechuge taking the Third Place place spot. The teams also placed high in the Double Squad Collaborative Competition, with Snow Devil and Wendigo claiming Second Place and Wechuge and it's partner Yeti from the University of Michigan placing Third.
The collaborative team of OTTO from Case Western Reserve University and Frosty the Snowplow from North Dakota State University were the First Place winners.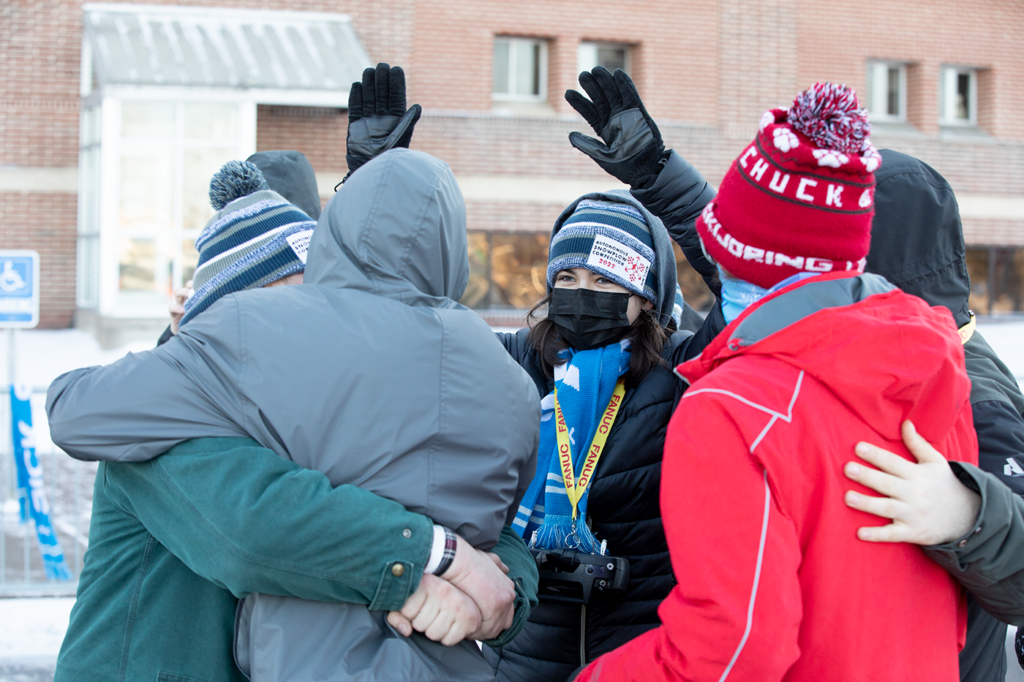 Dunwoody's teams included students from the Electronics Engineering Technology, Automation & Controls Engineering Technology, Automated Systems & Robotics, Welding, Machine Tool Technology, and Engineering Drafting & Design programs.
About the competition
In past years, the event has been held during the St. Paul Winter Carnival and in Toronto, Ontario, Canada at Sidewalk Labs. But since 2019, Dunwoody College has hosted the event at it's Minneapolis campus, with the event being held virtually in 2020.
This year's competition included a single vehicle pass, where each autonomous snowplow had to clear a strip of snow while avoiding an obstacle on the course. The single vehicle event was followed by a collaborative competition that paired two teams together, having them work simultaneously to clear the snow while also avoiding crashing into each other.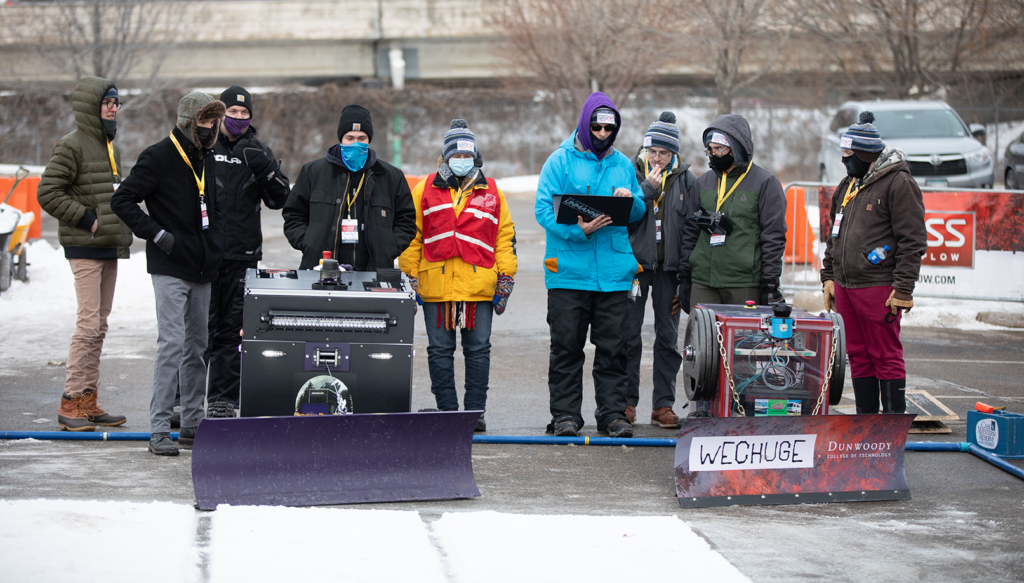 To accomplish this plowing action together, and to coordinate the operation of their vehicles, ASC Teams must establish a method of inter-vehicle communication to share data between vehicles.
"I want to congratulate all of the teams that competed in this year's event," said Academic Dean E.J. Daigle. "It's amazing to see all their hard work designing, building, and programming an autonomous vehicle pay off when they make it to the competition field. It was also fun to watch the teams learn from each other."