A graduate of Wayzata High School, Kemal Hadley was drawn to the Electrical Construction field because it combined the challenge of problem solving – with the stability of a skill that will always be in demand.
Hadley enrolled at Dunwoody in the Electrical Construction & Maintenance program right after high school. A cousin had attended and other family friends and connections recommended the school.
"I love electricity," he said. "No matter where you live you are always going to find work. You'll always be in demand and it can offer self-employment, which I'm really striving for."
Planning for his future
Goal oriented, Hadley is already thinking three steps ahead in his career. After graduating this May, he's hoping to start an apprenticeship at someplace like Hunt Electric, followed by becoming a journeyman electrician, and then a master electrician.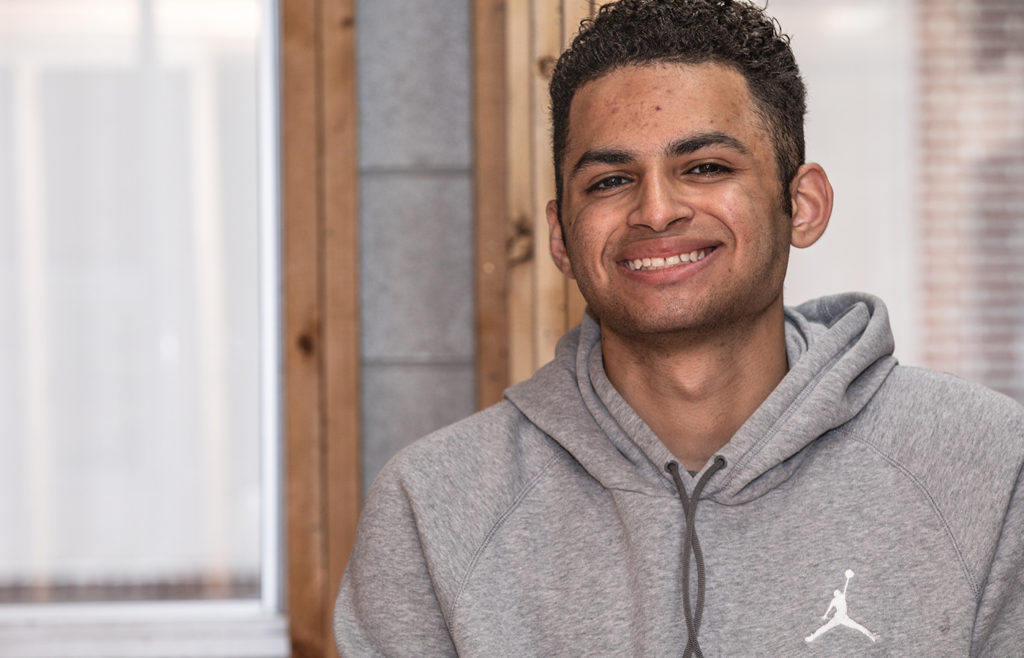 "After that, I want to own my own company," he said.
Hadley has several family members who are in the construction field, which inspired him to pursue his own path in the field.
"It's worth it way more than going through a four year college," he said. "I'd rather be out in the field."
Construction Career Pathway Scholarship
And receiving the CCP Scholarship has made that goal a reality.
"I wouldn't be here without this scholarship," he said. "The CCP Scholarship has allowed me time to focus on my studies. This scholarship has helped by lowering the cost of college and amount of hours I need to work throughout my studies. Learning from the experience of my mentor has been helpful to know what to expect. My mentor has helped increase my social and academic confidence."
Hadley has also enjoyed his labs at Dunwoody, since they give him the opportunity to lean and master a new skill.
"I've always been someone who enjoys problem solving," he said. "When you work hard for something and figure it out, that feels really good."
For more information about the electrical programs or the CCP scholarship, connect with Dunwoody Admissions today.