College approved to launch two-year degree in Facilities Operations & Management
---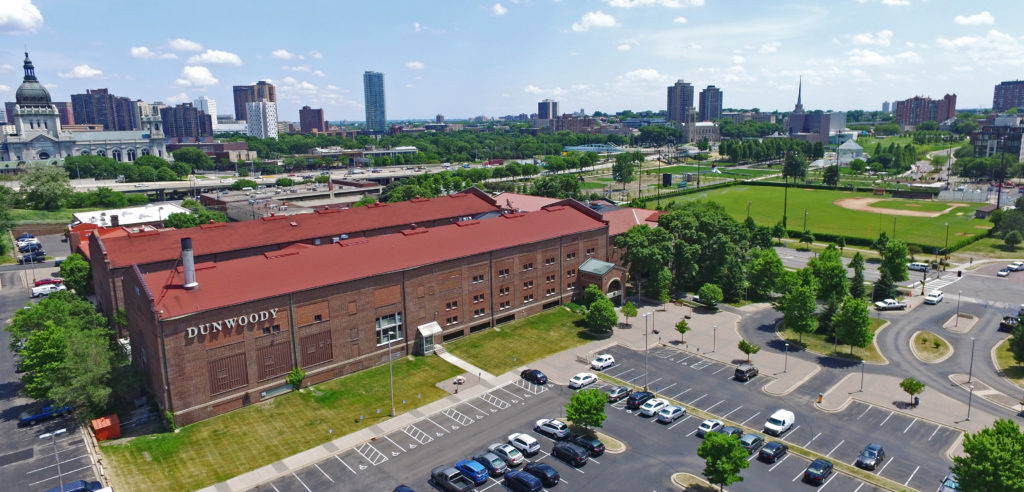 July 5, 2018, MINNEAPOLIS, MN — Earlier this month, Dunwoody College of Technology received approval to offer an Associate of Applied Science in Facilities Operations & Management from the Minnesota Office of Higher Education and the Higher Learning Commission. The program launches this fall and will prepare graduates to enter the field of facilities management in operations and management roles, such as operations manager, building services supervisor, and assistant property manager.
"We aim to graduate professionals who have both the technical and the soft skills required to succeed in today's facilities management environments," Senior Instructor Derek Hillestad said. "Maintenance is still a crucial part of the job, but what most people probably don't realize is that facilities management professionals are often tasked with asset management, space management, and/or building safety and security."
Hillestad served for nine years as Director of Operations of TCF Bank Stadium and took the lead in developing the curriculum for the program.
"The field of facilities management has changed quite a lot in just the past decade," he said. "But there's a lot more change still to come as a generation of senior professionals retire and more and more building owners realize that asset stewardship through data-based technology investments can improve facility operation effectiveness and efficiency, leading to energy savings and a better experience for those who use the building."
Classes will take place in the evening so professionals already working in the field can get the training they need to move into operations and management roles.
Other points of note:
Because of its importance to modern facilities management, Dunwoody has embedded the concept of sustainability in all of its classes.
The entire Dunwoody campus will be used as a learning laboratory. With a blend of old to modern facilities on campus, including a multi-million dollar renovation of a former gymnasium space that opens in September, students will benefit from a holistic approach to managing buildings.
Software systems are now crucial to the operation of modern facilities. Students will graduate with the ability to work with a variety of software programs, including computerized maintenance management systems (CMMS), REVIT and SketchUp for computer-aided design, integrated workforce management systems (IWMS), and building monitoring systems.
Dunwoody's program has been designed to be consistent with the International Facilities Management Association's (IFMA) Facilities Management Accreditation Commission (FMAC) associate degree program standards and will seek program accreditation.
Facilities Operation & Management is part of Dunwoody's offerings in Construction Sciences & Building Technology and will benefit from existing lab spaces and faculty in HVAC, electrical, architecture, and construction management.
Learn more about Facilities Operations & Management.
Founded in 1914, Dunwoody College of Technology is a private, not-for-profit college committed to preparing students for great careers in STEM-related fields. Dunwoody's active, experiential learning model has provided a hands-on, applied education to more than 250,000 men and women, who have gone on to rewarding careers as outstanding technicians, successful entrepreneurs, and industry leaders. Located on the western edge of downtown Minneapolis, Dunwoody offers more than 45 certificate, associate's degree and bachelor's degree programs in the areas of Automotive, Business Management, Computer Technology, Construction Sciences & Building Technology, Design & Graphics Technology, Engineering, Radiologic Technology, and Robotics & Manufacturing.
Dunwoody College Media Contacts
William Morris: 612-381-3367, wmorris@dunwoody.edu
Jennifer McNeil: 612-381-3058 , jmcneil@dunwoody.edu