Congratulations to Electrical Construction & Maintenance student Matthew Longendyke and Architecture student Karla Schmitt on their victories at SkillsUSA Nationals!
Longendyke placed 2nd in the Nation in the Related Technical Math competition, earning a silver medal. Schmitt competed in the Architectural Drafting contest, placing 7th in the Nation.
The national competition was held June 25-29 in Louisville, KY, at the 54th annual National Leadership and Skills Conference.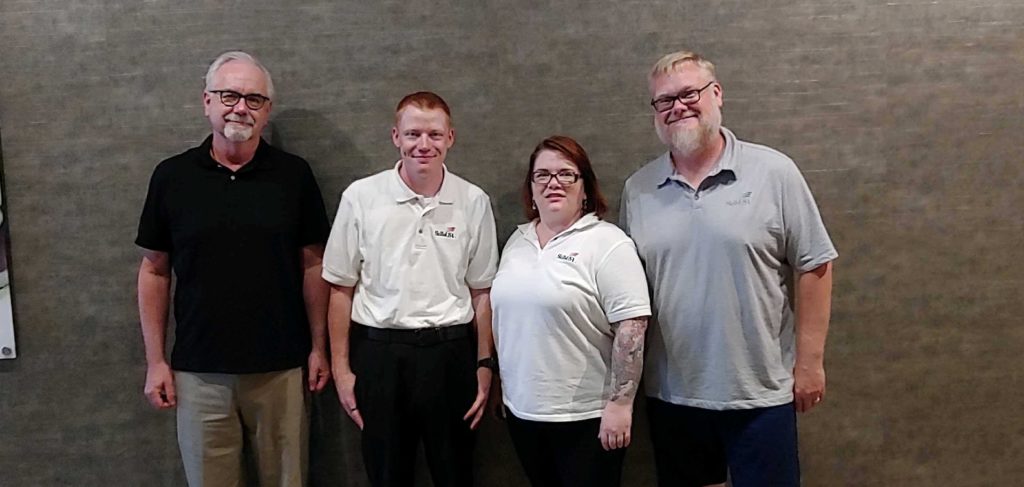 Both Longendyke and Schmitt won their state competitions earlier this year, earning them a chance to compete at the national level.
This was Longendyke's second time competing nationally in the Related Technical Math contest. In 2017, he placed fourth overall.
SkillsUSA advisors Jeff Chase, Electrical Construction & Maintenance Assistant Professor, and Paul Strother, Architectural Drafting & Design Senior Instructor, accompanied the students.
If you are interested in joining the 2019 SkillsUSA team, please contact Associate Director of Career Services Rob Borchardt at 612.381.3322 or rborchardt@dunwoody.edu.