When Abdullahi Omar Mohamed moved to the United States in 2014, he was 13 years old and knew very little English. But the language barrier didn't stop Mohamed from pursuing his dreams.
Now just three months from earning his degree in HVACR Systems Servicing, Mohamed is ready to take his next step.
Before graduating from South High School in Minneapolis, Mohamed explored a number of colleges and focused on hands-on degrees that would get him into the workforce fast.
Mohamed talked with one of the HVAC instructors at Dunwoody, and decided to enroll in the HVACR Systems Serving program. The two-year degree paired with high earning potential in the field was the perfect fit.
When Mohamed earns his Associate in Applied Science degree this May he will be the first in his family to graduate from College.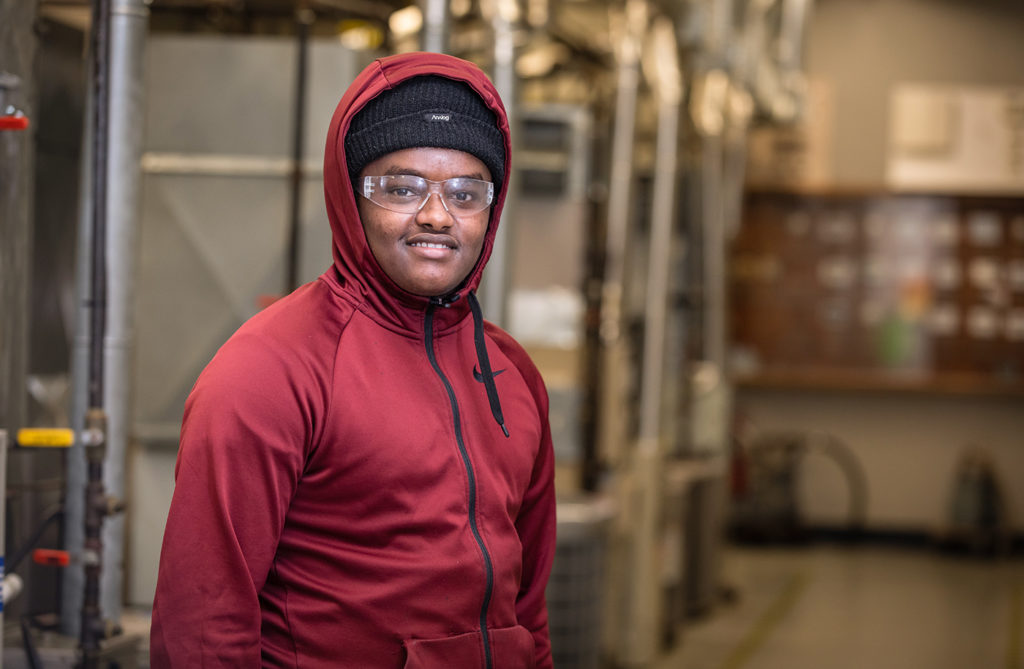 Mohamed plans to work in residential and commercial HVAC after graduating, and wants to pay off his student debt quickly, before returning to college for a second degree. That's why he was extremely grateful to receive the Shamrock Scholarship this fall.
In fact, Mohamed is one of more than 100 students to receive the Shamrock Scholarship this year. The goal of the scholarship is to expand the workforce pipeline by providing academic support for students studying construction sciences and building technologies, engineering, and manufacturing.
"I was so happy. I was not expecting that, I was very happy," he said.
Learn more about the Construction Sciences & Building Technology programs at Dunwoody by visiting the website or attending an open house.