A desire to draw more women into the field of engineering has led student leaders to start a chapter of the Society of Women Engineers (SWE) at Dunwoody.
SWE, a professional organization that aims to empower women to achieve their full potential in careers as engineers and leaders, helps members prepare for a successful engineering career through the tools, scholarships, and community offered by the organization.
"Engineering gave me the ability to express my strongest qualities," chapter leader Stevie Nguyen said "However, one thing that I found shocking was the percentage of females being awarded bachelor of science degrees in engineering."
Nation-wide only 20.9 percent of bachelor's degrees in engineering are awarded to women, according to a 2018 study done by the American Society for Engineering Education.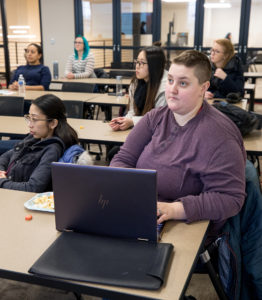 Chapter leaders Nguyen and Ace High, both Industrial Engineering Technology students, hope this student chapter will be a step towards bringing a positive change to their chosen field.
Janet Nurnberg, faculty advisor for the chapter, believes this group will benefit female students as they find allies and community within their cohort.
"A large part of my personal success as an engineer in industry can be attributed to participation in student groups like SWE when I was in college," Nurnberg said.
Nguyen sees having the student chapter as a path to draw more students to careers in engineering.
"Being able to provide a supportive environment, networking opportunities, along with making SWE a fun group…would be my overall hopes and ambitions for the group," she said.
High believes groups like SWE bring diversity to organizations and hopes that it will give a boost of confidence to Dunwoody women entering the field.
"I hope that at least one woman goes out there in our group and says, 'Yes, I deserve better,'" High said.
The group plans to have Q&A sessions with women in industry, volunteer outreach, and recreational activities such as bowling.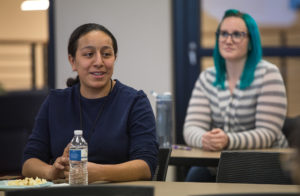 An informal meeting is scheduled for 3:30 p.m. on Feb. 22 off-campus, to celebrate National Engineers Week. Moving forward, the group plans to meet every month. Please contact Janet Nurnberg with questions.
For more information about the chapter, contact Janet Nurnberg, or visit the Society of Women Engineers website to learn about the additional benefits of being a member.