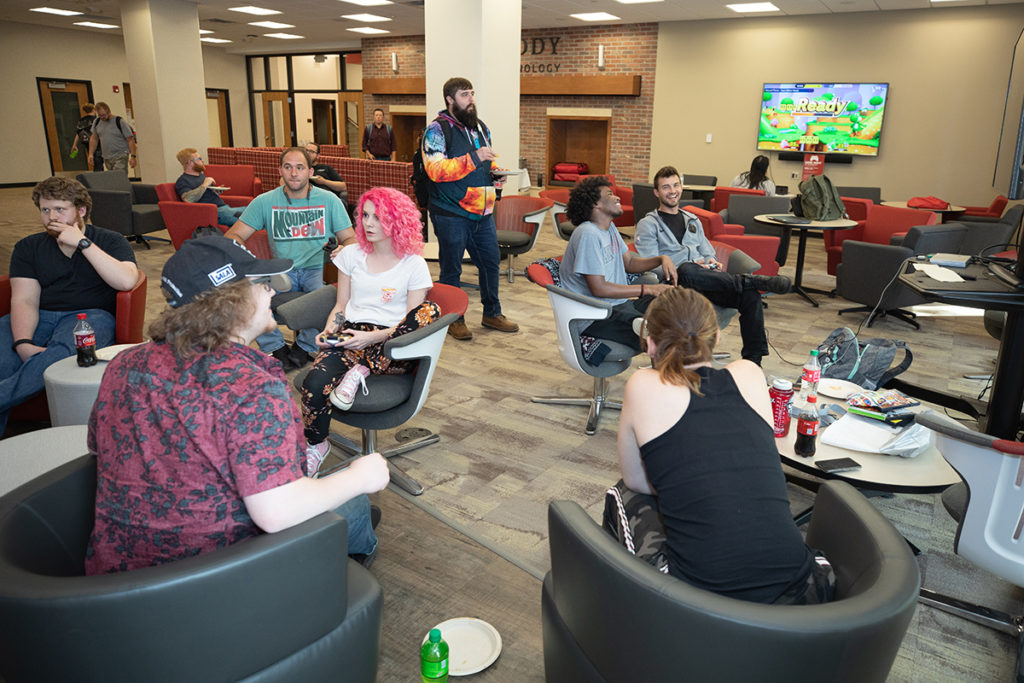 As another academic year starts up, Student Affairs is busy putting together resources and programming so students have the support, spaces, and fun outside the classroom that they need to have a great experience at Dunwoody.
"We know that Dunwoody is an intense academic experience, and many of our students have jobs and responsibilities in addition to their coursework," Kelli Sattler, Dean of Students, said. "That's why we offer a variety of ways for students to engage with the Dunwoody community and let them choose what makes the most sense for them."
Student Affairs has steadily increased their programming since becoming its own department three years ago. The growth of the College's residence life program, which was launched last year and has more than doubled this year to include 48 students, has also opened up new opportunities for students to build community outside of the classroom.
Here are some brief highlights of what Student Affairs has planned for the school year:
Online Hub for New Students
All incoming students are invited to participate in a new online community that takes place in Canvas, Dunwoody's learning management system. First-year students are invited to join in and connect with their peers as well as faculty and staff. Share how things are going and learn more about the campus community and events.
Career Services
The Fall Career Fair will take place on Thursday, Sept. 26. Featuring about 200 companies, the Career Fair is open to all students and is a great way to learn more about industry, including internship and part-time job opportunities available prior to graduation.
In addition, Career Services is offering two workshops per week throughout the fall semester in a variety of topics, including resume writing, mock interviews, setting up a LinkedIn profile, and more. A full schedule can be found in the events section of MyCareer.
Student Experience
Student Affairs has already hosted a video game night. Students have also formed intramural teams for soccer and softball. A bowling night hosted by the Student Government Association is in the works. And, of course, students have access to a variety of student clubs and organizations, including chapters of professional organizations.
Inclusion and Campus Spaces
Student Affairs is also making efforts to create a more inclusive community. An LGBTQIA Community Lounge is available for students who identify as lesbian, gay, bisexual, or transgender as well as allies.
A Meditation Room can now be found in the Moore Multicultural Center for students who wish to engage in prayer, worship, or meditation.
The Women's Resource Center was remodeled last year for the use of women students and employees. Women students also have access to an online community via Canvas where they can connect with each other, publicize on- and off-campus events of interest, and share and learn about professional development as women in technical fields.
In addition, new "I am Dunwoody" posters, which spotlight the identities of Dunwoody students and employees, can be found right outside the Bookstore and in the student lounge on the Black Level.
"I hope students take advantage of the full experience Dunwoody has to offer," Dean Sattler said. "And if there's something we're missing, talk to us. Students have a voice here on campus, and some of the most interesting, helpful, and fun things we do are because students spoke up and told us what they wanted."
For more on Student Affairs, visit the Student Experience website.