College now offers 10 in-demand bachelor's degrees
Dunwoody College of Technology is once again reporting another strong year of enrollment growth. This fall, nearly 1,360 students enrolled in classes for the Aug. 19 start, an increase of 4 percent over last year.
This year's growth is the sixth year in a row that Dunwoody has seen an upward trend in enrollment. In fact, enrollment at the College has grown more than 26 percent during that time span. That trend is even more notable since it comes at a time when the majority of higher education institutions are seeing a decline in enrollment.
"Students are attracted to Dunwoody's commitment to provide professional technical education that is perfectly suited for individuals who are 'born to do,'" Vice President of Enrollment Management Cindy Olson said. "Here, students learn from faculty who are industry-experts and by working on innovative and meaningful projects. Our long-standing relationships with industry partners provide countless opportunities to amass real-world experiences, which creates graduates who are in high-demand."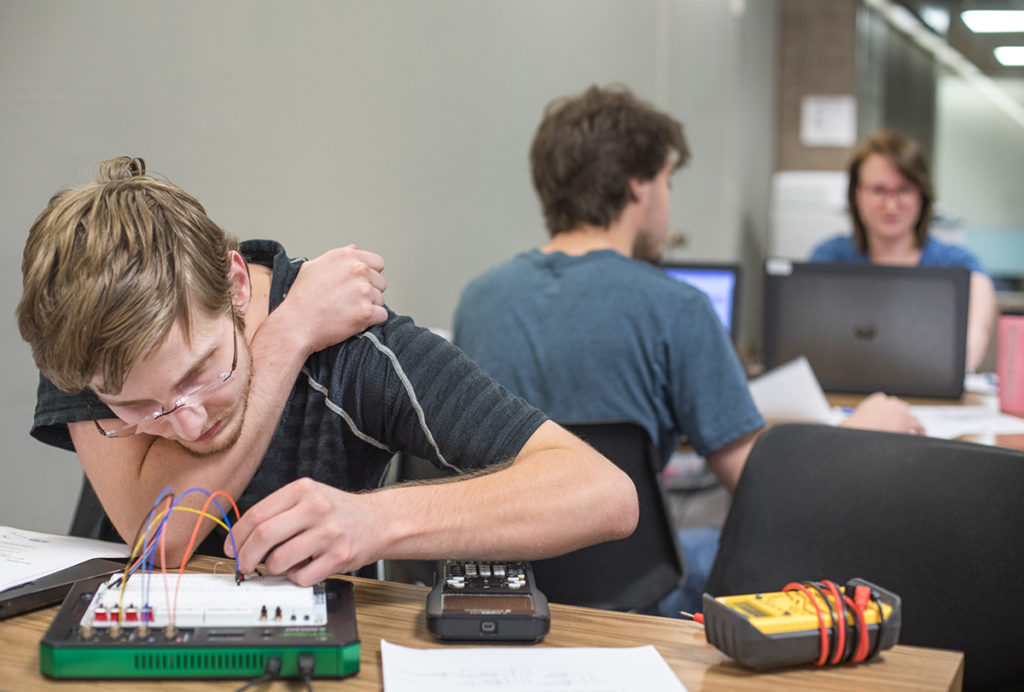 Several factors and strategic initiatives are impacting the growth trend. A new School of Engineering and a Bachelor of Architecture program have driven enrollment increases in the College's 10 bachelor's degree programs.
In fact, Dunwoody saw a 33 percent enrollment growth in its four-year engineering degrees this fall.
At the same time, a strategic focus on increasing women and under-represented populations have also resulted in positive growth.
Overall, Dunwoody's Construction Sciences programs saw the highest enrollment numbers for the Fall Semester with Construction Project Management and Electrical Construction & Maintenance both enrolling the highest concentration of students.
Students begin hands-on training during the first day of classes.

Students studying Computer Technology set up for the first day of class.

Electrical students work together in a lab
Robotics & Manufacturing and Computer Technology programs also continue to be in high demand.
"We are so pleased to work with students who bring creativity, ingenuity, and a commitment to making a difference in their chosen fields. Our industry partners are eager to engage with them," Olson said.
Another new program driving enrollment growth is the College's Cybersecurity bachelor's degree completion program, which launched this fall. The four-semester program consists of evening courses taught in a lecture and lab format, designed for working professionals who have a two-year degree in computer networking and are looking to build upon those skills.
More Dunwoody students are continuing to come from out-state and out-of-state as well, moving here from as far away as California and Oregon.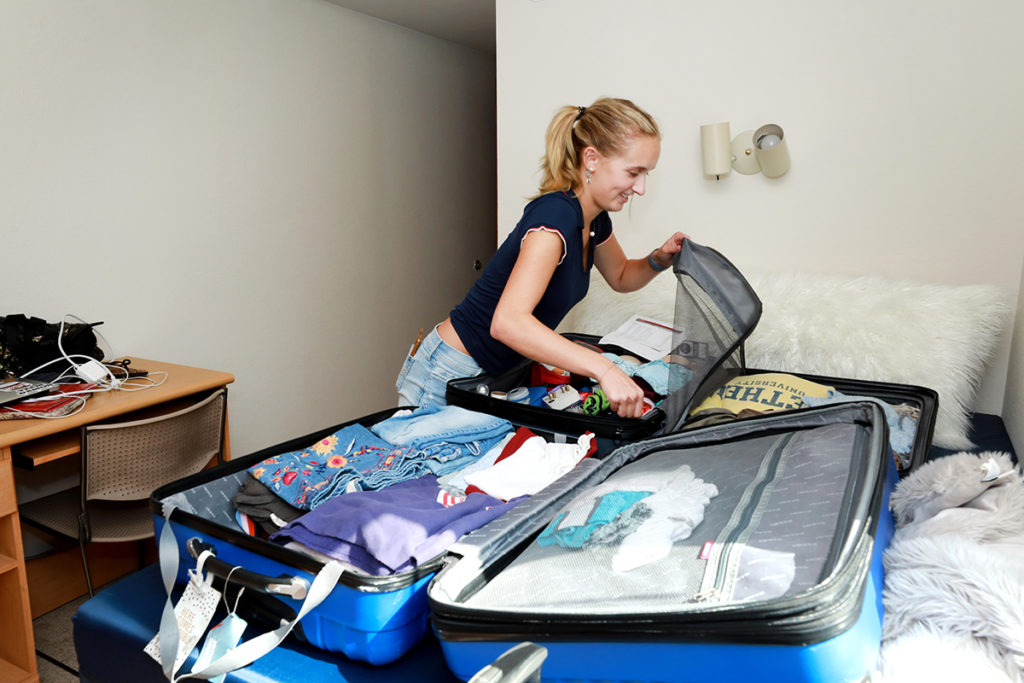 To accommodate this growing segment of students, the College more than doubled the number of student housing units it provides through its housing partner, The Quad on Delaware. This year, 48 students will be living in residential life apartments.
At the same time, the number of students seeking short-term training through certificate programs saw an increase, and students enrolled in associate's degree programs is also trending upward.
Even with the increase in enrollment, the demand for skilled workers continues to outpace enrollment. In fact, Dunwoody averages 15.7 job inquires per graduate, and places 99 percent of its graduates in their field of study.
"There has never been a better time to pursue a career in a professional technical environment," Olson said. "Dunwoody has the people, the spaces, and the partnerships to provide graduates with everything they need to accelerate career growth in their chosen field."
About Dunwoody:
Founded in 1914, Dunwoody College of Technology is the only private, non-profit technical college in the Upper Midwest. Having provided hands-on, applied technical education to more than 250,000 men and women, Dunwoody is the college for experimenters and makers, a place where the curious and the confident learn by doing. Located in Minneapolis, Dunwoody offers a unique campus experience in dedicated labs, studios, and shops that treats students like future professionals from day one. With certificates, associate's, and bachelor's degrees in 46 majors – including engineering, robotics, design and other STEM-related fields – Dunwoody challenges students to come determined and graduate destined.