Academic Excellence Award & Student Speaker — Jacob Kearin, Electrical Engineering
After graduating from high school, Jacob Kearin enrolled in a pharmacy program. However, he had a hard time adjusting to college and decided to join the U.S. Navy so he could travel, see the world, and pick up some useful skills along the way.
After his training, Kearin served as active duty in the Navy from 2013 to 2019. He was stationed on the USS Anzio in Norfolk, VA, and worked as an Interior Communications Electrician (IC1), an experience that would later lead him to Dunwoody.
"The ICs on a ship are responsible for a very wide variety of equipment ranging from various alarm and monitoring systems to navigation equipment, to the ship's phone system and a few aircraft landing systems," he said. "We often joked that the ICs were in charge of anything that other ratings didn't want to deal with. From what I recall, there were just shy of 3,000 different pieces of equipment I was in charge of."
Kearin enjoyed working with — and on — the equipment but decided he wasn't interested in making a career of it once he got out of the Navy. Instead, he wanted to go further up the electronics chain, which is how he came to enroll in Dunwoody College's Electrical Engineering program.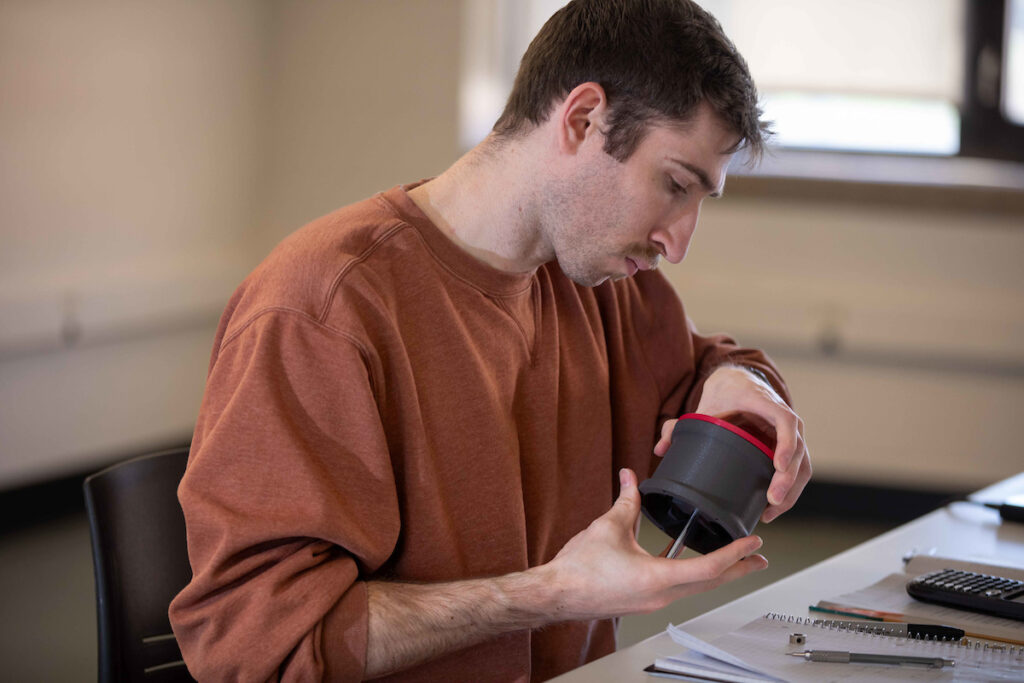 "I would say that the Navy was the driving force that led me to pursue electrical engineering," he said. "The discipline and maturity I gained aside, the Navy gave me strong fundamentals in electronics, but as a technician I always wanted to learn more about the design decisions that went into the systems I worked on. That desire is what has driven me through my time in school."
That drive was strong enough, and Kearin's performance good enough, for him to be selected as an Academic Excellence Award winner for the School of Engineering. He also is the student speaker at Dunwoody's 2023 Commencement.
"Jacob has an excellent academic record and is one of the best students I've worked with," said Matthew Beckler, Electrical Engineering Senior Instructor. "He is an excellent collaborator, who will check in on the other students."
But for Kearin, the recognition is a secondary benefit. Indeed, during his time on campus he discovered that the best reward is "to focus on really learning and understanding the subjects, rather than on assignments and grades" and that he "learned to pay attention in lectures and ask questions whenever [he] had knowledge gaps."
That's an important lesson for any student, but especially for engineering students who are dealing with abstract concepts and complex systems.
For Kearin, that focus paid off, and after transferring in a handful of previous college courses, he was able to complete his engineering degree in three years by taking 18 credits a semester, which Beckler referred to as a "herculean task."
For example, for his senior design project Kearin is designing an 8-bit CPU core that would be implemented into a field-programmable gate array (FPGA). A CPU, or central processing unit, is the key component of a computer — the one responsible for doing the computation and logic calculations and instructions that make it so all the parts of a computer can work together, and programs can run. A field-programmable gate array means that the CPU can be configured after it has been manufactured to work optimally in whatever computer system it is going to be used in.
"I have taken some ideas from existing CPU designs such as the AVR architecture, and the MIPS architecture," Kearin said. "It is not complete yet, but it's on track to be finished by the end of the semester."
He also noted two other projects he found especially interesting: building a switched reluctance motor and building a device that tells you the color of a surface (for paint matching). They're the kind of projects he'd hoped to work on back when he was in the Navy and realized that he preferred hands-on learning.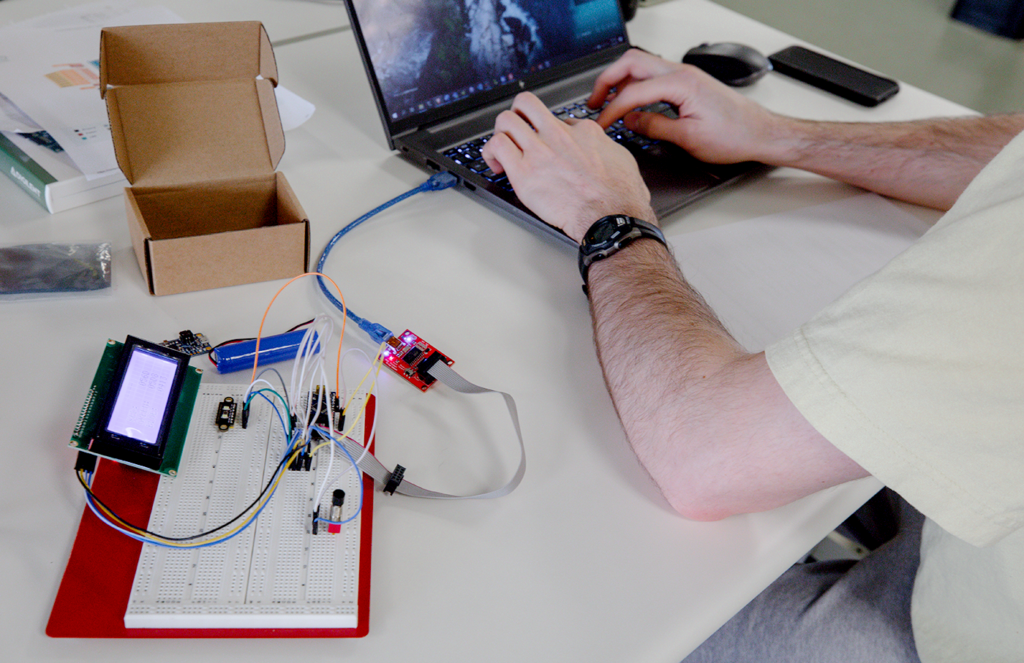 "The skills I learned at Dunwoody have been life-changing," he said.
Kearin's Dunwoody career has also included spending the last two summers interning at KEB America, Inc., a manufacturer of industrial automation products. This added a layer of real-world experience to his engineering education.
"I learned a lot about managing my time and scheduling various tasks for projects," he said. "I also learned a lot more about the value of having team members with differing experience."
Kearin has accepted an electrical design engineer role at SageGlass, which will begin after graduation. He also looks forward to spending time with friends and family, skiing, reading, playing video games, and working on projects around his house. The current project is designing his ideal desk/workbench for his home office.
He has even more ambitious plans for the future:
"I hope to take my career to a point where I can be working on projects that make the world a better place to live for future generations," he said.