Academic Excellence Award – Genevieve Rainwater, Automotive Collision Repair & Refinishing
Being able to see the results of her hard work is one of the main reasons Genevieve Rainwater decided to pursue a hands-on career.
"I wanted a job where my progress could be physically seen," she said.
Rainwater graduated from South High School in Minneapolis in 2021 and was searching for a two-year college online when she came across Dunwoody.
"I liked that the campus was small and that the class sizes were small and there was more of a hands-on approach to learning," she said.
Rainwater had an interest in cars, but she wasn't sure if she would enjoy the service side of the automotive industry. But when a career in collision repair was suggested, she decided to give it a try.
Recognizing hard work
It was a decision and a career-field that suited her well. So well, in fact, that the Automotive Technology department at Dunwoody selected Rainwater as this year's Academic Excellence Award recipient for.
"When she first arrived at Dunwoody, Genevieve had no prior experience," said Bruce Graffunder, Automotive Collision Repair & Refinishing Assistant Professor. "But she has gone the farthest and shown dedication and perseverance. She is the first one to arrive to class and she comes prepared to learn."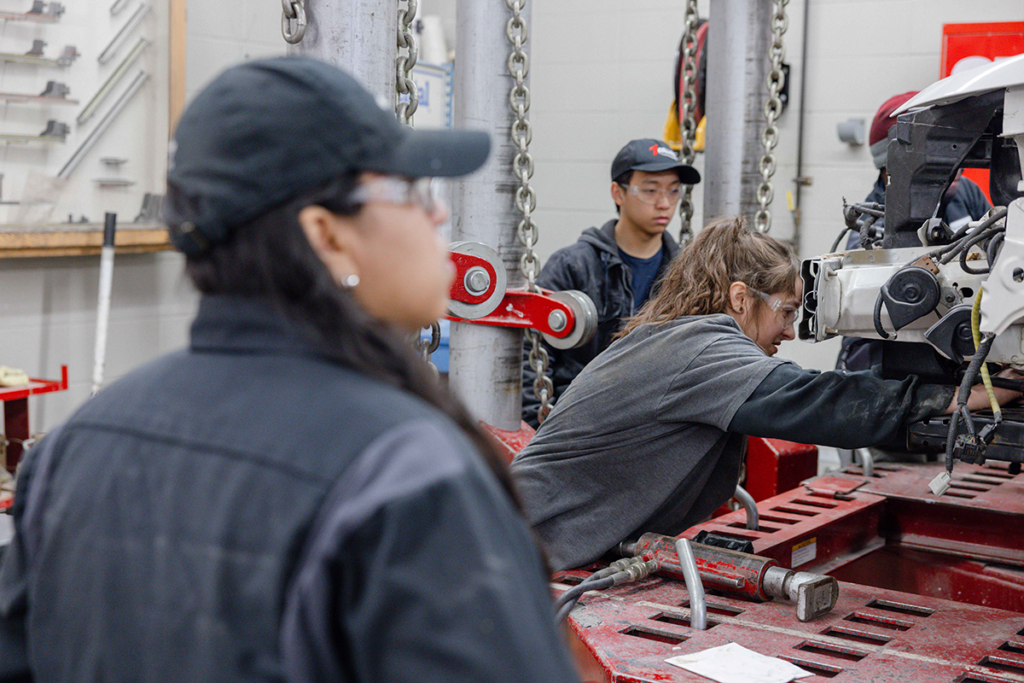 Her success in the classroom is partly because she enjoys what she is learning — but also because she relates to how it is taught.
"I really like how the classes are structured in my program," Rainwater said. "We focus on a topic for a couple of weeks, and it all builds on what you just previously learned. It also introduces new things at a time where you can understand the importance of the next topic."
Rainwater said she was honored to be selected for the Academic Excellence Award because it meant she tried her best every day at school — a sentiment that Graffunder echoed.
"Genevieve always strives to do quality work," he said. "If she doesn't know how to do something, she knows how to find out."
Rainwater also enjoys the creative side of her career.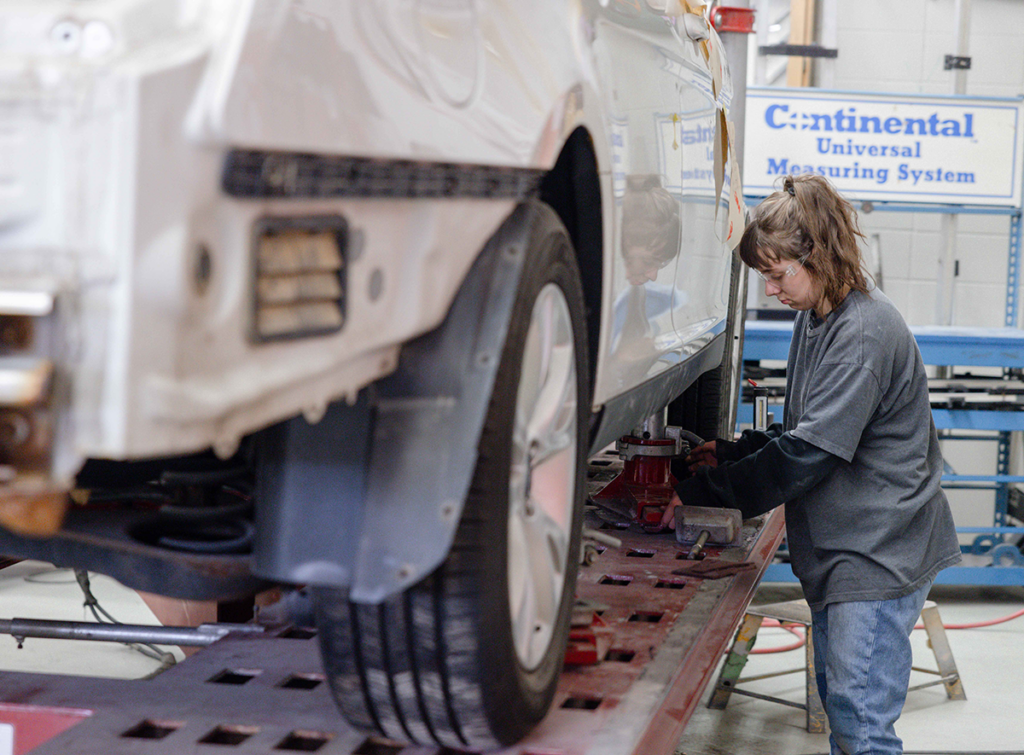 "My favorite class project was in my first year when we got to paint the fenders we were doing body work on," she said. "It was just fun picking out different colors and making the fender look pretty again."
Looking forward to the future
Rainwater is already working in her field as an Automotive Body Technician Apprentice at the Caliber Non-Drive in Bloomington — and she's learning a lot on the job.
"The Body Technician I work under has been a major inspiration because he has a great work ethic, is knowledgeable, and thorough, which are all traits I'd like to carry into my work," she said.
Looking to her future, Rainwater wants to continue growing in her profession, advancing her skills, and learning more about the industry.
And she's grateful for the great start her Dunwoody education has given her.
"Dunwoody is a place of opportunity," Rainwater said.