Leaving a Legacy of Transformative Tech Education and a Bright Future for Dunwoody Students
Dunwoody College of Technology, a leader in career-focused, technical education, today announced the upcoming retirement of its President, Rich Wagner, Ph.D. After 13 years of dedicated service, President Wagner will be stepping down in July 2024.
President Wagner's retirement marks 13 years of transformative leadership, academic excellence, and steadfast commitment to student success. Under his guidance, Dunwoody College of Technology has experienced remarkable growth, positioning itself as a trailblazer in the field of technical education.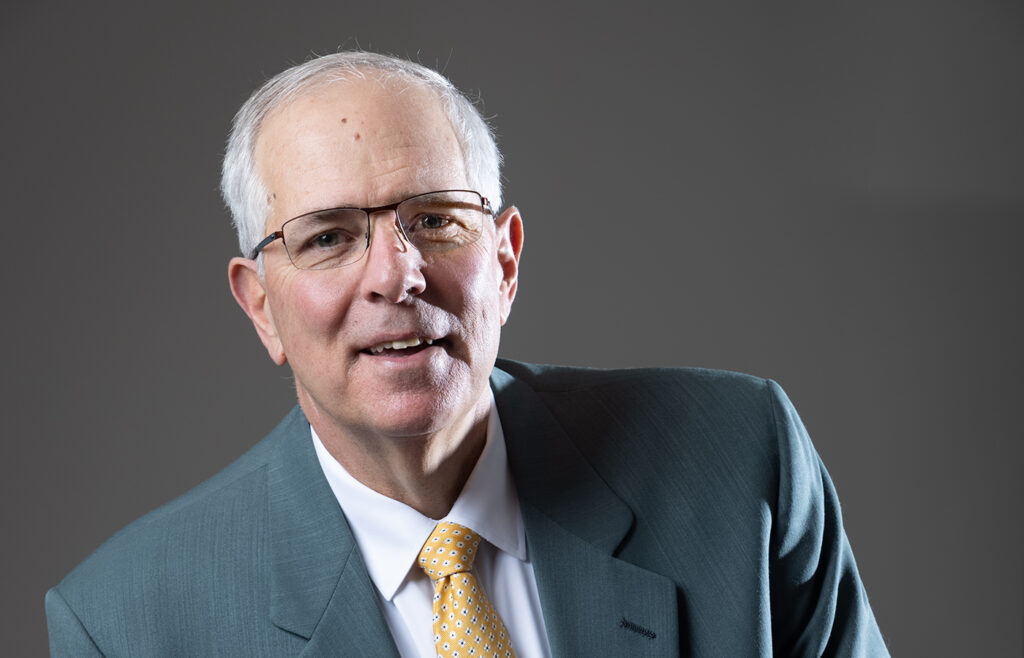 Throughout his tenure, President Wagner spearheaded numerous initiatives to propel Dunwoody College forward. From implementing cutting-edge technology in classrooms, to expanding program offerings, to leading campus renovations, and diversifying the student body, President Wagner's visionary leadership has transformed Dunwoody into a thriving campus.
One of President Wagner's notable contributions has been his unwavering focus on ensuring financial stability. When he assumed leadership in 2009, President Wagner navigated the institution through the Great Recession, implementing disciplined financial planning tools and fostering transparency. Through his diligent efforts, Dunwoody College emerged as a fiscally responsible institution, paving the way for sustained growth and reinvestment.
Reflecting on his journey, President Wagner shared, "What I love about Dunwoody is watching how people grow through the education process. Dunwoody's education model delivers the type of education that changed my life – and has driven my passion and commitment to Dunwoody' students and employees. This is an education that matters: to our students, industries, and communities."
Wagner developed his appreciation for hands-on, applied learning while completing education programs that prepared him to serve in the Navy as an electrician on nuclear powered submarines. His personal experiences and commitment to providing transformative education have been instrumental in shaping Dunwoody's mission.
Under President Wagner's leadership, Dunwoody College demonstrated resiliency and adaptability during the COVID-19 pandemic and the challenges it imposed. With a swift and comprehensive response, the college ensured the continuity of education through a hybrid approach that embraced both online education and hands-on learning, while prioritizing the health and well-being of students and staff.
Looking ahead, Dunwoody College is well-positioned for continued success. President Wagner has built a strong, experienced leadership and academic team, committed to upholding Dunwoody's solid foundation, and advancing its "Born to Do" culture of innovation and excellence. The College remains focused on meeting the evolving demands of the workforce, embracing emerging technologies, and preparing students for high-paying, in-demand careers.
The Board of Trustees and the Dunwoody College community express their deep gratitude to President Wagner for his exceptional leadership, unwavering dedication, and profound impact on the institution and its students. A comprehensive search process, led by Storbeck Search, a Diversified Search Group will be initiated to identify Dunwoody's next president.
Dunwoody Board of Trustees Chair Nancy Dahl noted: "President Wagner's impact on Dunwoody College, and in the broader technical education community, has been immeasurable. He has led by example, creating a legacy of transparency, innovation, compassion, and trust. His vision and leadership have not only transformed the Dunwoody of today – but ensured its continued success for years to come. The Board of Trustees is deeply appreciative of Rich Wagner's years of dedicated service to the College and the students it serves."
As President Wagner enters the final phase of his tenure, the Dunwoody College community is committed to ensuring a smooth transition and continuing the institution's legacy of excellence. President Wagner's retirement represents the closing of a chapter, but his visionary leadership and lasting contributions will forever be etched in Dunwoody's history.
"Dunwoody represents a beacon of hope. Students bring their dreams and aspirations for a better life to Dunwoody," Wagner said. "During my tenure, we kept focused on helping our students achieve their dreams by delivering a world class, hands-on education that leads to immediate jobs and great careers. Dunwoody is a gem cherished by its students, employees, alumni, and community. I was fortunate to have the opportunity for the last 13 years to serve the Dunwoody community as president and I will miss the students and employees!"
Notable Accomplishments:
President Wagner led the College through the development and implementation of two strategic plans. These plans launched new programs, including: a School of Engineering with mechanical, electrical, and computer engineering; a School of Design; and Dunwoody Online, which now offers nine online academic degrees. The strategic plans launched new initiatives, including Pathways to Careers and Women In Technical Careers, to serve more students from underserved and under-represented populations.
During his 13 years as President at the College, Dunwoody has raised more than $125 million, which has funded: new scholarships; facility improvements; and campus renovations, including the conversion of the former gymnasium into a Learning Commons and Welcome Center, and a revitalization of the exterior façade.
Under President Wagner's leadership, Dunwoody was able to expand the campus footprint by more than 50,000 square feet through the acquisition of two spaces, converting one into the new Center for Engineering Excellence.
ABOUT DUNWOODY COLLEGE OF TECHNOLOGY
Founded in 1914, Dunwoody College of Technology is the only private, not-for-profit technical college in the Upper Midwest. Having provided hands-on, applied technical education to more than 250,000 individuals, Dunwoody is the college for experimenters and makers, a place where the curious and the confident learn by doing. Located in Minneapolis, Dunwoody offers a unique campus experience in dedicated labs, studios, and shops that treats students like future professionals from day one. With certificates, associate's, and bachelor's degrees in more than 46 majors – including engineering, robotics, design and other STEM-related fields – Dunwoody challenges students to come determined and graduate destined. More information on Dunwoody can be found at www.dunwoody.edu or by following Dunwoody on Facebook, Instagram, Twitter and TikTok.