Alex Alvarado, Electrical Construction & Maintenance
When Alex Alvarado was a sophomore in high school he asked his father for advice on choosing a college. A veteran of the construction industry himself, Alvarado's father didn't hesitate to encourage him to pursue a career in the trades.
"I liked that idea," Alvarado said. And after taking a career interest survey, it was Dunwoody that showed up as a top school to consider.
"Dunwoody seemed to have a lot more than most trade schools," he said. "It seemed like a place that could really help me get to where I want to be."
By this time, Alvarado had also decided to pursue a career as an electrician and decided to apply for the Electrical Construction & Maintenance program at Dunwoody.
An early interest
Growing up in Northeast Minneapolis, Alvarado spent time watching his father in the industry and developed an interest in wiring and electricity.
"I've always been good at puzzles and electricity is like a big puzzle," he said. "I'm amazed at how much I enjoy figuring things out. I really like building stuff with my hands. That's why I chose Dunwoody. You're not just learning stuff from a textbook, but you get to experiment and try things out."
When Alvarado first started at Dunwoody, he thought he would be learning to wire light fixtures and outlets.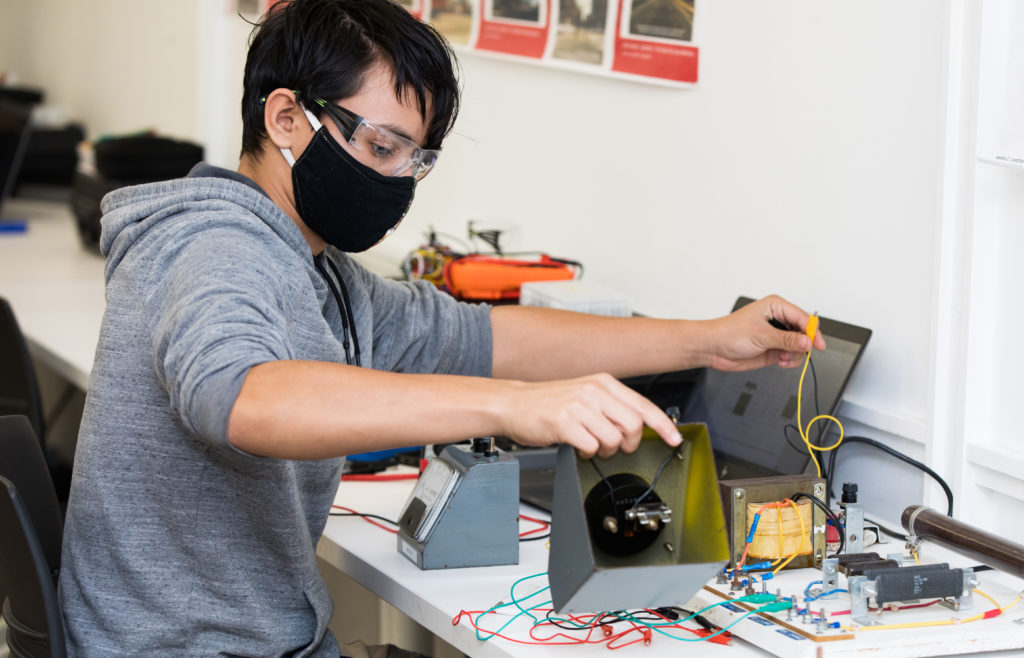 "I found out that what I thought before only scratched the surface," he said. "It's way better than I thought it would be. There are so many little things and everything matches. Just the logic of it, how it works, how you can check your answer and figure it out."
CCP Scholarship opens path
Alvarado heard about the Construction Career Pathway (CCP) Scholarship program through his admissions counselor and was encouraged to apply after speaking with Peggy Quam, the Associate Director of Special Initiatives.
Receiving the scholarship allowed Alvarado to attend Dunwoody, and the mentoring piece of the program has given him better insight into the career path he has chosen.
"Having a mentor is a great opportunity," he said. "He's in the same career so he knows what I'm doing."
Exploring his options
Alvarado is still considering all of his career options, including if he wants to join the union.
But in the meantime, he's enjoying his classes, especially his on-campus lab.
"So far the classes have been great. They're fun – and complicated," Alvarado said.
And attending Dunwoody wouldn't have been possible without the CCP Scholarship.
"It's been a very big help," he said. "I originally did not want to take out any loans – now I don't have to. The scholarship has been a huge opportunity and allowed me to come here. I'm definitely very grateful for this."
Alvarado's dad was also pretty excited about his son's career choice.
"He's excited that I have a plan, and that I know what I want to do and I'm not aimlessly going through college," he said. "I'm happy that I found a college that I really do like and that I'm doing something that I like."
Find out more about the CCP Scholarship.