Special event will raise scholarship dollars and celebrate women pursuing technical careers
Dunwoody College of Technology, a private, non-profit institution and the pioneer in technical education, will host the Kate Dunwoody Society Virtual Event, presented by Morrie's Classic Car Collection, on Tuesday, November 10 from 12-1 p.m. CST. The event is free to attend, but registration is required. Funds raised will support scholarships for women students at Dunwoody.
The annual event, established in 2000, saw more than 320 attendees and 29 sponsors raise just under $80,000 dollars in 2019 (more than double the year prior).
This year's event will be held virtually, including a special musical performance by Minnesota's own Kat Perkins, and will feature remarks by cybersecurity leader and trailblazer Brigadier General Stefanie Horvath.
A cybersecurity expert
Horvath is Director of the Joint Staff for the Minnesota National Guard, where her responsibilities include emergency response operations, government relations, strategic planning, and international affairs. She serves as the Chief Business Technology Officer (CBTO) for the Minnesota Boards, Councils, and Commissions (MBCC) and the Enterprise Program Management Office (EPMO) for the State of Minnesota. She co-chairs the Cyber Security Summit, a consortium of industry, government, and academic leaders working together to improve the state of cybersecurity on the domestic and international level.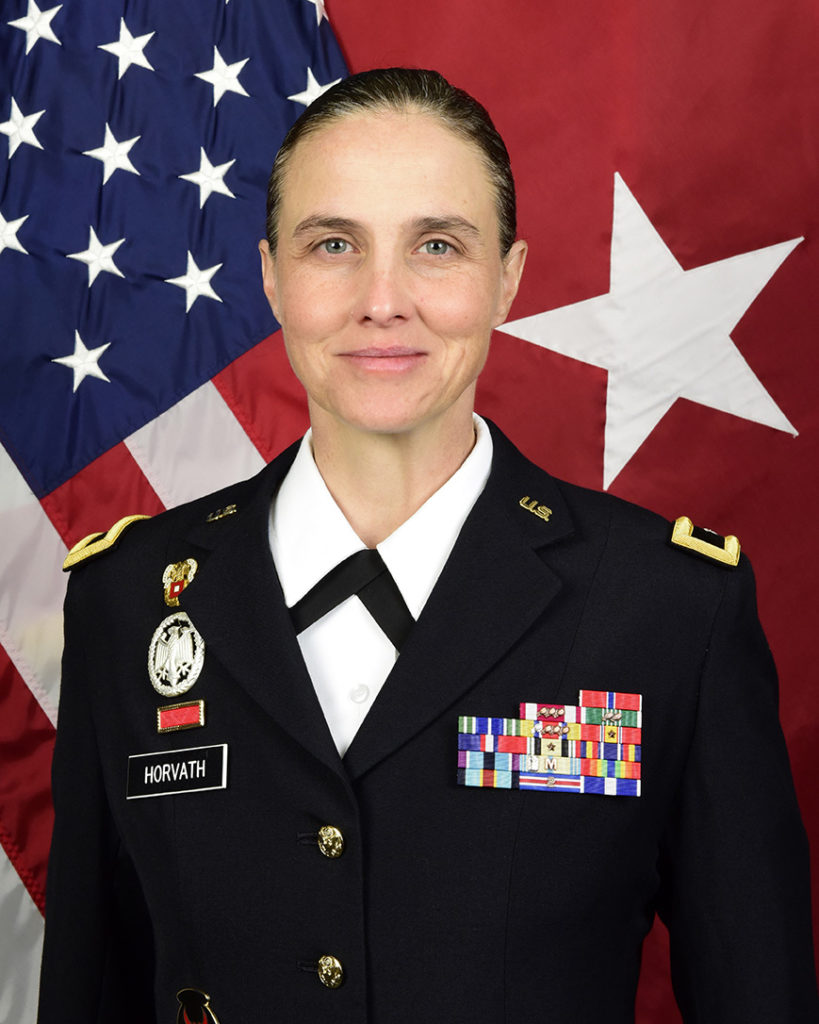 "According to Small Business Trends, 2018 saw 20 percent of all jobs in technology held by women," said Horvath. "It is important that, as the many different fields and sectors within technology move forward, we begin to embrace diversity of perspective. I'm honored to speak on my experience solving problems and identifying gaps within the industry, to those interested in cybersecurity at the Kate Dunwoody Event."
A legacy of supporting women
The College started training women during World War I, and today, this support has evolved into a dedicated Women's Initiatives Office, in addition to scholarship funds available from WITC (Women in Technical Careers), the Whitney and Elizabeth MacMillan Endowed Scholarship from the WEM Foundation, and the Maggie Mithun Endowed Scholarship.
"Dunwoody maintains a long-standing commitment to women in the technical fields," said Rich Wagner, President of Dunwoody. "We will continue to support these programs and the annual Kate Dunwoody Event in any way possible."
RSVP today
Attendees should RSVP at alumni.dunwoody.edu/kate by Monday, November 2, 2020. Registrants will be sent a link to join the event.
Additional sponsorship opportunities are available. For more information about this year's event, email kate@dunwoody.edu or call 612.381.3064.
About Dunwoody
Founded in 1914, Dunwoody College of Technology is the only private, not-for-profit technical college in the Upper Midwest. Having provided hands-on, applied technical education to more than 250,000 men and women, Dunwoody is the college for experimenters and makers, a place where the curious and the confident learn by doing. Located in Minneapolis, Dunwoody offers a unique campus experience in dedicated labs, studios, and shops that treats students like future professionals from day one. With certificates, associate's, and bachelor's degrees in more than 46 majors – including engineering, robotics, design and other STEM-related fields – Dunwoody challenges students to come determined and graduate destined. More information on Dunwoody can be found at www.dunwoody.edu or by following Dunwoody on Facebook, Instagram and Twitter.