Dunwoody College of Technology is pleased to announce that this year's student speaker for Commencement will be Bachelor of Science in Industrial Engineering Technology graduate Paige Fischer. Fischer also received an Academic Excellence Award.
After earning an associate's degree in Machine Tool Technology, Fischer worked in the field for just under a year before deciding to return to Dunwoody and complete a bachelor's degree in Industrial Engineering Technology.
It was a path she knew well: both her father and grandfather started out as machinists and then became manufacturing engineers.
But just because it was a familiar territory, didn't mean it was easy. It took a lot of work.
"Paige is a well-respected leader with a work ethic that is second to none," said Janet Nurnberg, Program Manager of Industrial Engineering Technology. "She leads by example in everything she does. This draws the respect of fellow students as she is viewed as the person you go to for help."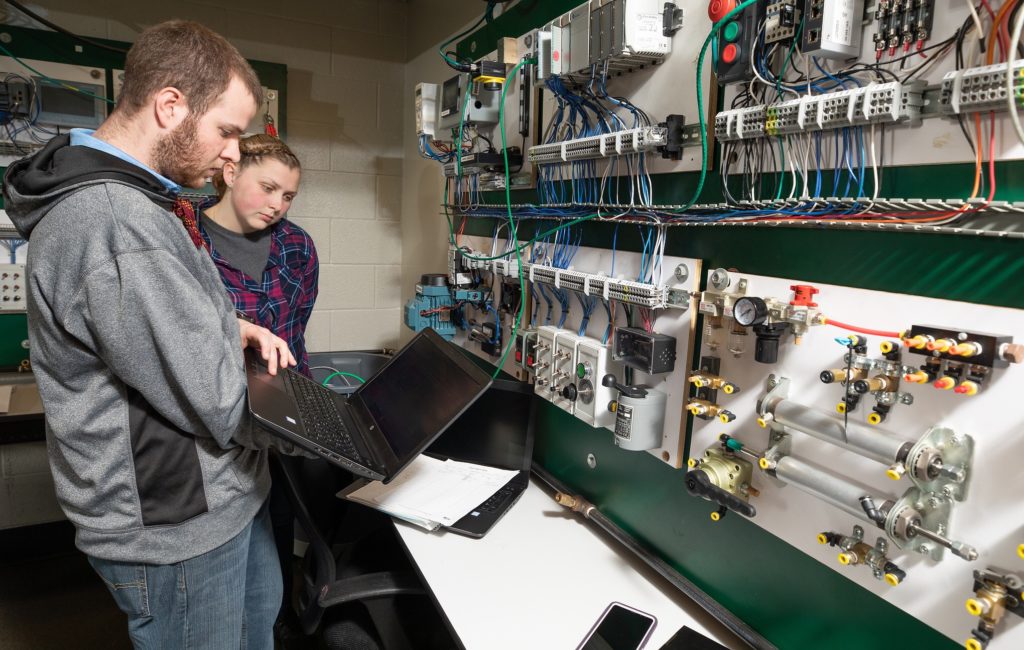 Fischer, in turn, appreciates the help of faculty. "The teachers are so good about helping us overcome any roadblocks," she said. "When you come across something that you don't get or you don't understand, they find ways for you to work through it."
She especially appreciated that instructors teach the textbook way of doing things, but also bring in their experience from industry.
"The biggest lesson I've learned is that it might not always go to the textbook," she said. "That's a good place to start, but you may have to get creative or may have to go to others to keep working through that."
Fischer was able to see that process up close when she landed an internship at Tolomatic, Inc. about a year into her program. She spent time in the grinding cell area and also helped with their Enterprise Resource Planning software, which gave her a window into many different areas of the company.
Tolomatic also provided her a subject for her capstone project:
"My project was Extrusion Handling Optimization," she said. "Essentially, the machinists are using one material in an area that takes too much time to grab. So, we are making a material handler that picks it up for them."
Fischer enjoyed other projects that gave her hands-on experience. For example, one class required students to make a lamp so she was able to use her machining skills and then also learn welding and electronics. For her project management class, she was able to use her dad's company for a group project that analyzed how project management was being used out in industry.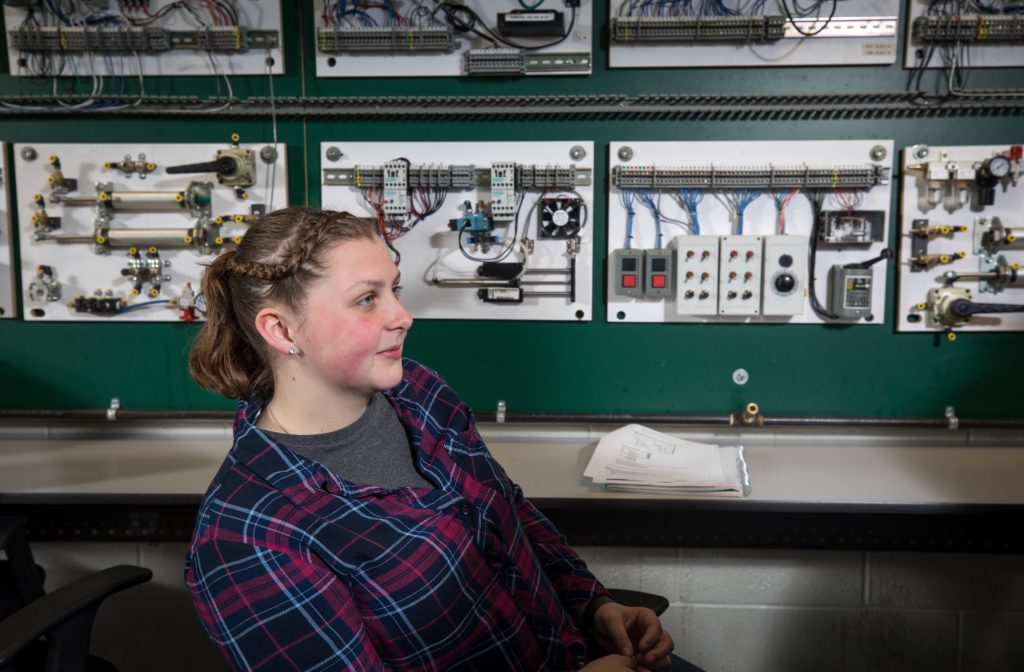 "Dunwoody provides a different type of education where you have your industry experience already going into graduation," she said.
Fischer served as a student representative for the Program Advisory Committee for IENG and was active in Dunwoody's student chapter of the Institute of Industrial and Systems Engineers. She recently accepted a full-time Manufacturing Engineer position at Tolomatic with a focus on their machine shop — making sure it runs smoothly and efficiently and engages in continuous quality improvement.