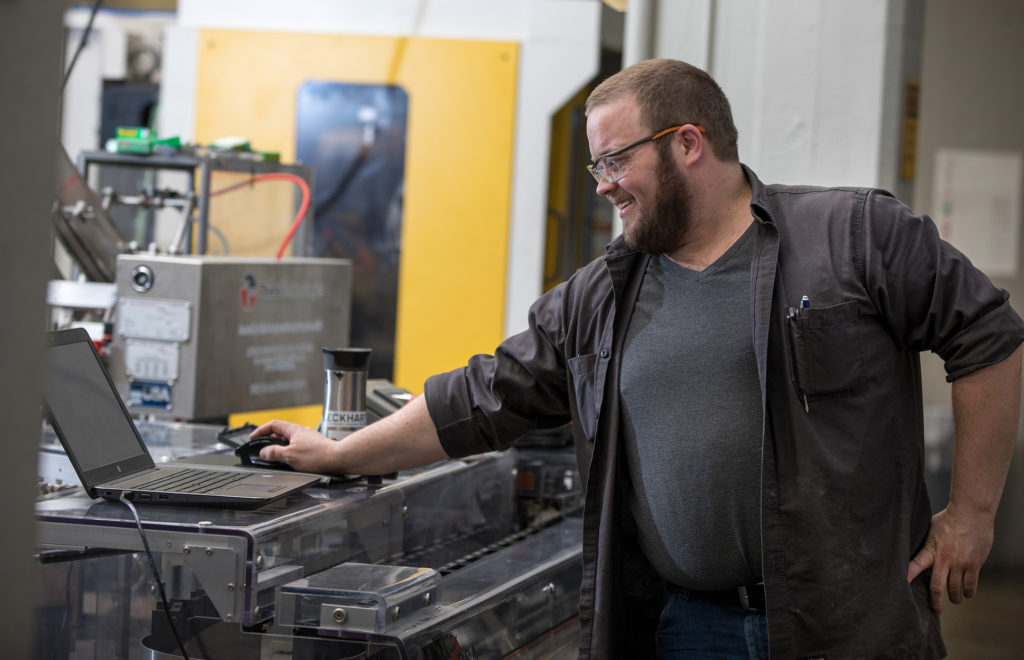 Feeling disenchanted with his previous college experience, Jeremy Berg discovered the rewards of a Dunwoody hands-on technical education. A self-described tinkerer, Berg has always been interested in how things work.
When Berg first visited campus, the first thing he noticed was how incredibly hands on the courses were. Berg graduated from the Automated Systems and Robotics program in December and is currently enrolled in the Industrial Engineering Technology bachelor's degree program.
"In my previous experiences of college, there was more of a theory focus," Berg said. "At Dunwoody, you actually get to put that theory into action."
For Berg, his strongest motivating factor to succeed at Dunwoody was the need to do more. He participates on the award-winning Autonomous Snowplow team, which took first place at the ION Autonomous Snowplow Competition. Additionally, he participates in the Student Government Association, the Peer Tutoring Team, and will lead the Dunwoody chapter of the Institute of Industrial & Systems Engineers beginning this fall.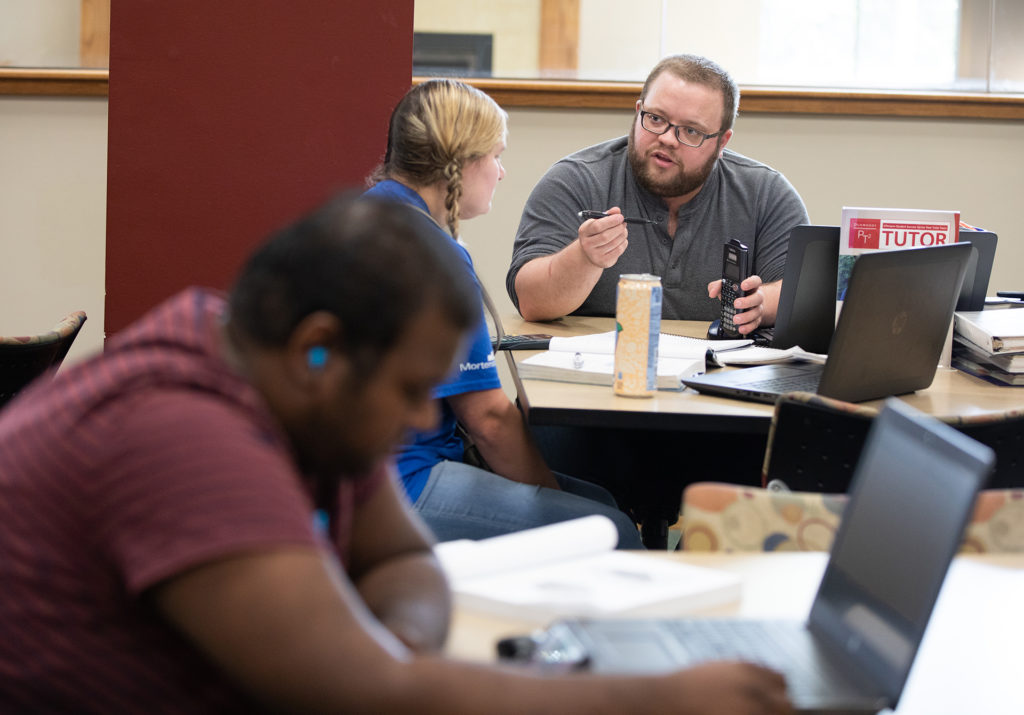 "I wasn't expecting to enjoy tutoring as much as I did." Berg said. "Eeris Fritz recruited me near the end of my first semester specifically for my program, but as I got more into it, I was working with students from various programs pretty consistently. I like to go step-by-step to figure things out with others, even if it's a new subject for me personally. I always want to do better and learn more, but also to help others get there."
During his Dunwoody experience, Berg found inspiration working with both his classmates and instructors.
"Instructors such as E.J. Daigle help point students like myself in the right direction. I feel so much support from my instructors," he said. "All of them have industry experience and will teach you what you need to know to work effectively, but they also give you the latitude to do more."
"I've been fortunate to be Jeremy's instructor for two separate classes over his last two years at Dunwoody," said E.J. Daigle, Dean of Manufacturing & Robotics. "It's been an absolute pleasure to work with Jeremy. It's not uncommon for him to show up at 6:30 a.m. and not leave campus until that night. I swear, he spends more time on-campus than off."
Berg is always is working on something creative and innovative. His projects at Dunwoody have ranged from a SCARA Robot programmed to play the Super Mario Bros. theme song, to a repurposed cartoning machine for his ongoing manufacturing capstone project.
"The project that stands out to me most is the delta robot I got to work on," Berg said. "It was originally used to give out keychains to tour groups, but we re-designed it to give out buttons using an electromagnet. I got to design and 3D print both the end of the arm tool for the electromagnet and the tray it picks the materials out of.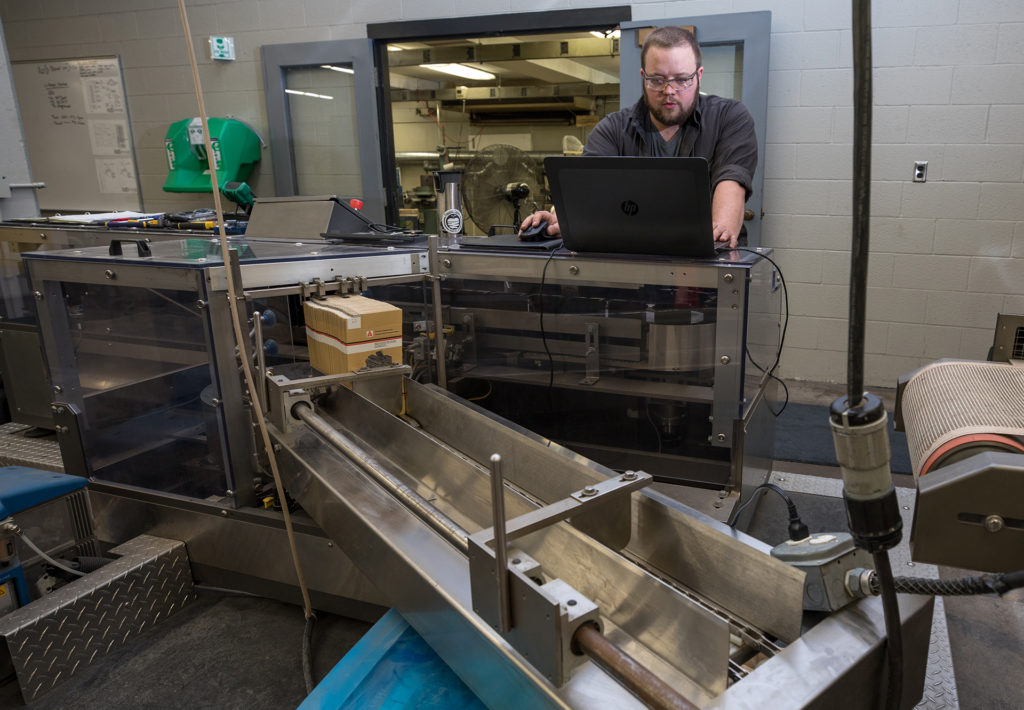 "One day, I would like to build something useful that I can look back on and say 'I contributed to that.' I don't want my name on it, I just want to know that I built something that helps others."
In addition to his degree, Berg has also earned several SolidWorks certifications.
"Dunwoody encourages me not only to learn, but to do something with it," Berg said. "Most importantly, I learned how to do better. I will always do better, because I can. I take that to heart."