Keynote speaker Reatha Clark King's remarks focus on "the power of education … the magic of love"
---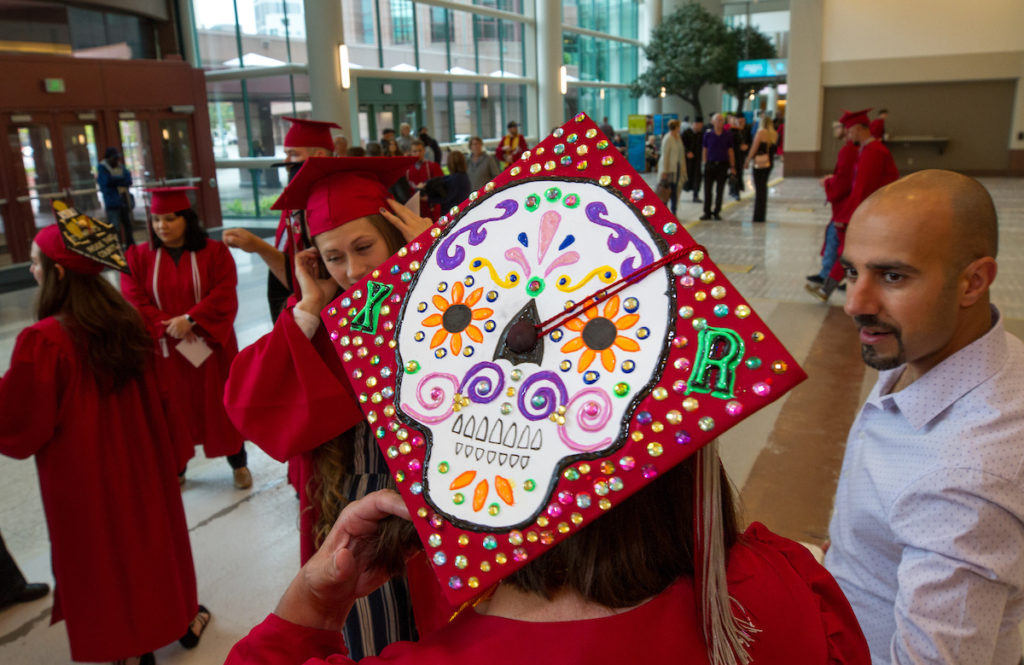 Dunwoody College of Technology's Class of 2019 were officially awarded their diplomas in a ceremony held Thursday, May 23, in the Main Auditorium of the Minneapolis Convention Center. This year's graduating class included more than 400 students who received certificate, associate's, and bachelor's degrees from more than 40 program areas. After the ceremony, the graduates from the fall, spring, and summer terms of the 2019-2020 academic year flooded out into the Convention Center and celebrated with family, friends, and the faculty and staff they had connected with while attending Dunwoody. The flashes of cameras and lively conversation continued as the graduates and their families left the Convention Center to a beautiful, crisp spring evening
Student Speaker Paige Fischer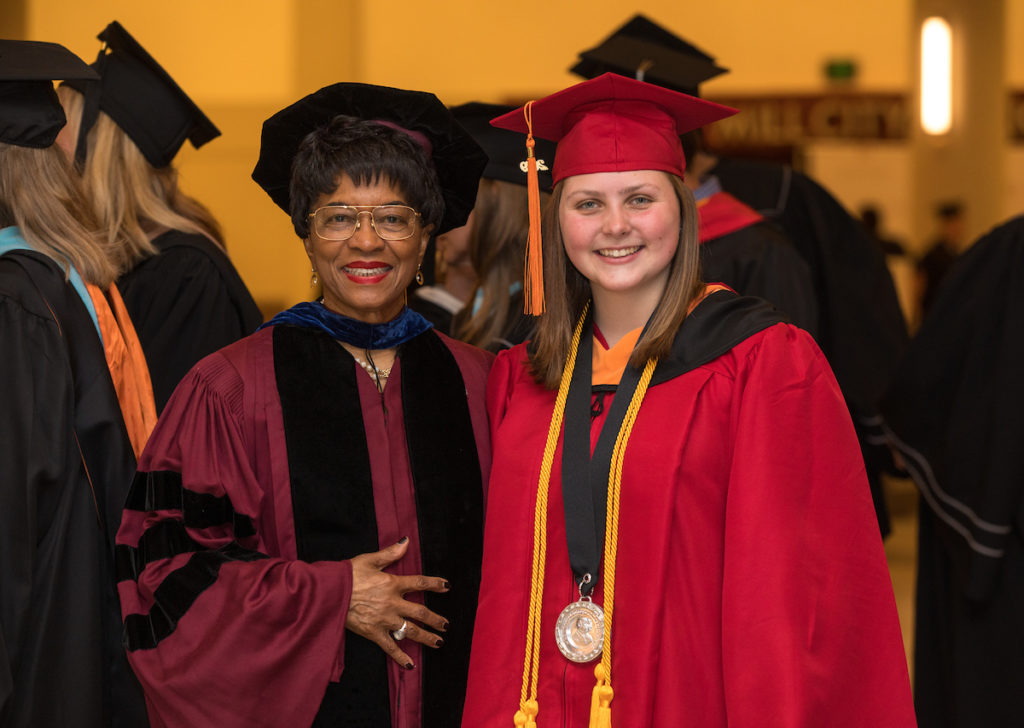 Industrial Engineering Technology graduate Paige Fischer served as the student speaker this year. Fischer also received the Academic Excellence award for the School of Engineering and will start working as a manufacturing engineer at Tolomatic, Inc. next week, where she had previously held an internship. Prior to completing her bachelor's degree, Fischer earned an associate's degree in Machine Tool Technology from Dunwoody.
Fischer shared her educational journey, which was prompted by wanting to follow in the footsteps of her grandfather and father, both of whom worked in manufacturing as engineers. In particular, she mentioned projects that challenged her and helped her learn more about the manufacturing process, such as creating a mold to create a plastic-inject Batman, and using machining, welding, and electrical skills to design, estimate, and manufacture a lamp that now sits next to her bed at home.
Speaking of her internship and other experiences in industry, Fischer said:
"[T]here have been things that come up that the textbooks do not talk about. Thankfully for Dunwoody instructors with real world experience, I am able to talk with them and overcome the obstacles before me.
"When we go out into the field, whether we have been there already or not, we need to remember what we learned here at Dunwoody. Just because it does not go as planned does not mean that it failed. That's the time to use our experience and our coworkers' experiences to overcome and adapt to make it work."
Keynote Speaker Reatha Clark King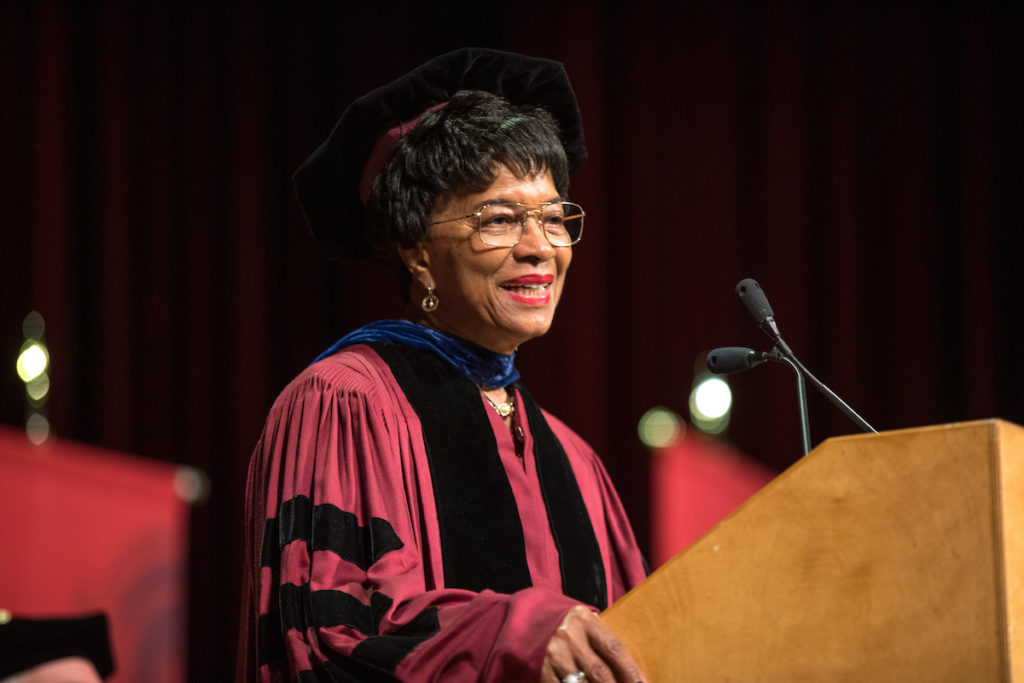 Chemist and former President and Executive Director of the General Mills Foundation Reatha Clark King shared highlights from her personal life to illustrate the power of education and the magic of love. King grew up in a segregated African American community in Georgia as a self-described bookworm. Although her parents were sharecroppers who lacked formal education, they encouraged King and her sisters to get as much schooling as possible. They also showed their love for their children by working hard and sacrificing for them so they could finish high school and go to college.
"Education and love have been important tools that helped me overcome societal obstacles and struggles throughout my life," King said. "…Over the years, I learned to appreciate both notions — education and love — from teachers, mentors, family, friends, and many experts.  As you receive your degrees tonight, I would like for you to feel as confident and empowered as possible to face the future."
King encouraged the students to not only continue to learn and seek education and value their relationships with family and friends and the communities they are part of, but also to be leaders in industry. She said:
"Do your best to lead, serve, and share. Enjoy your prestige from having a degree from Dunwoody!
"You will find that a degree from Dunwoody will speak volumes to others about your capabilities:  People will assume that you are creative, innovative, that you have technical skills, that you are curious, and best of all, that you aim for excellence in all that you do. I know that you will rise to these expectations!"
President Rich Wagner welcomes Dunwoody grads as new alumni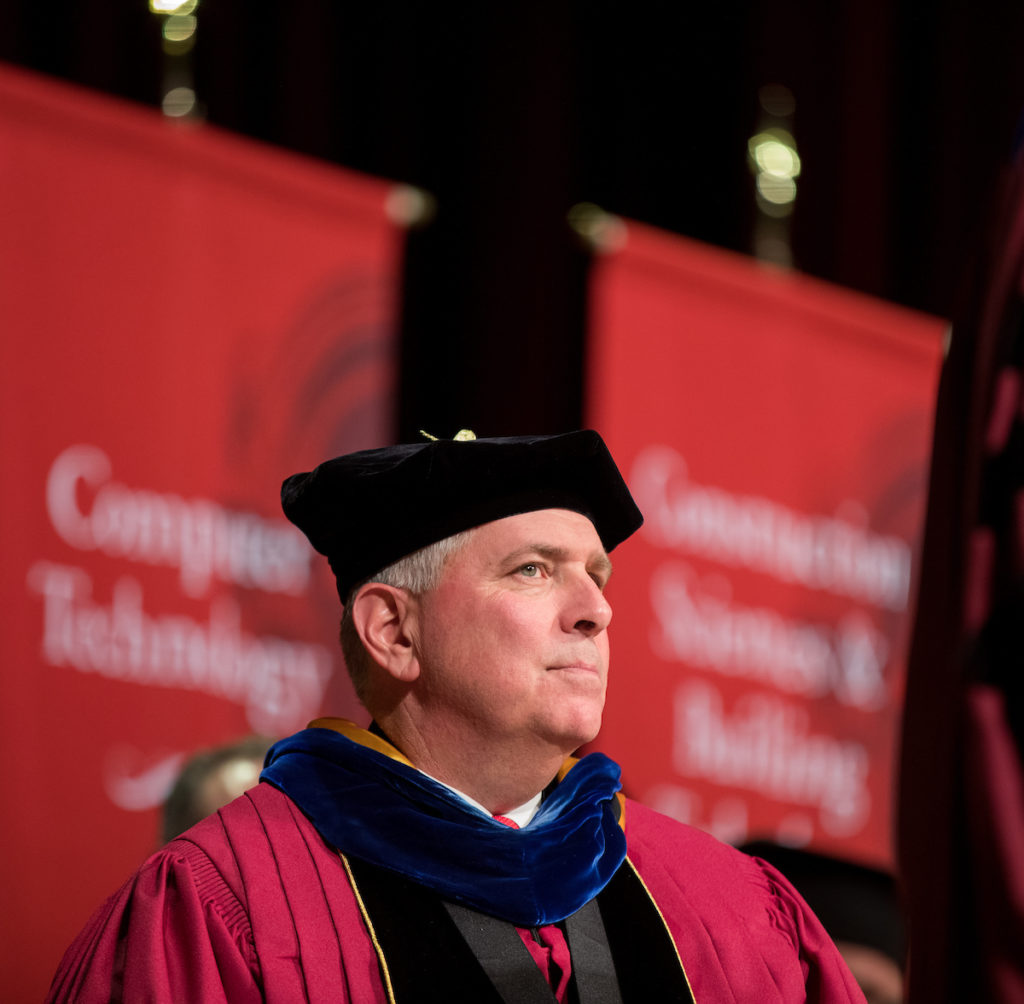 After awarding the graduates their diplomas, President Rich Wagner charged them with continuing the legacy of success that Dunwoody alumni have built:
"The Dunwoody legacy is evident around our city, from the buildings Dunwoody alumni designed and built, to the companies they've started, to the products they've manufactured, to the designs they've created, and the projects they've managed. It is humbling and overwhelming to look at the impact Dunwoody alumni have had and continue to have on our neighborhoods, on our communities, on our state and on our nation."
"And now, you carry a responsibility to hold fast to the values a Dunwoody education represents and to take with you the challenge of perpetuating Dunwoody's great reputation through your actions and accomplishments."
Congratulations to Dunwoody's Class of 2019! More photos can be found in a gallery on Dunwoody's Facebook page.
View the entire ceremony on Youtube: