Construction Project Management student Charity Stevson felt inspired to pursue a career in the construction field after seeing her father work in construction for 30 years. Stevson knew she wanted to be her own boss, do construction work, and follow a path that truly excited her.
"Growing up, my Dad always told me how working in construction would open a ton of doors for me. So, I took it to heart and worked incredibly hard to get here," she said. "My dad makes me want to do it. He passed away when I was 16, and I told him I would give this a try."
After working hard and saving for several years, Stevson's goal of becoming a Dunwoody student became a reality.
"Dunwoody is the Harvard of technical schools," she said. "I just love learning here. Every day I can go home and tell my girlfriend that I learned something new about the industry.
"When I went to the career fair here it seemed like every company in the state showed up. Dunwoody students have a reputation for excellence. We have hands-on teachers who have been in the field, and a lot of opportunity to succeed."
Having a Dunwoody education has opened a lot of doors for her, including a position as a project engineering intern at McGough starting this May.  She also hopes to one day start her own construction company.
Service Learning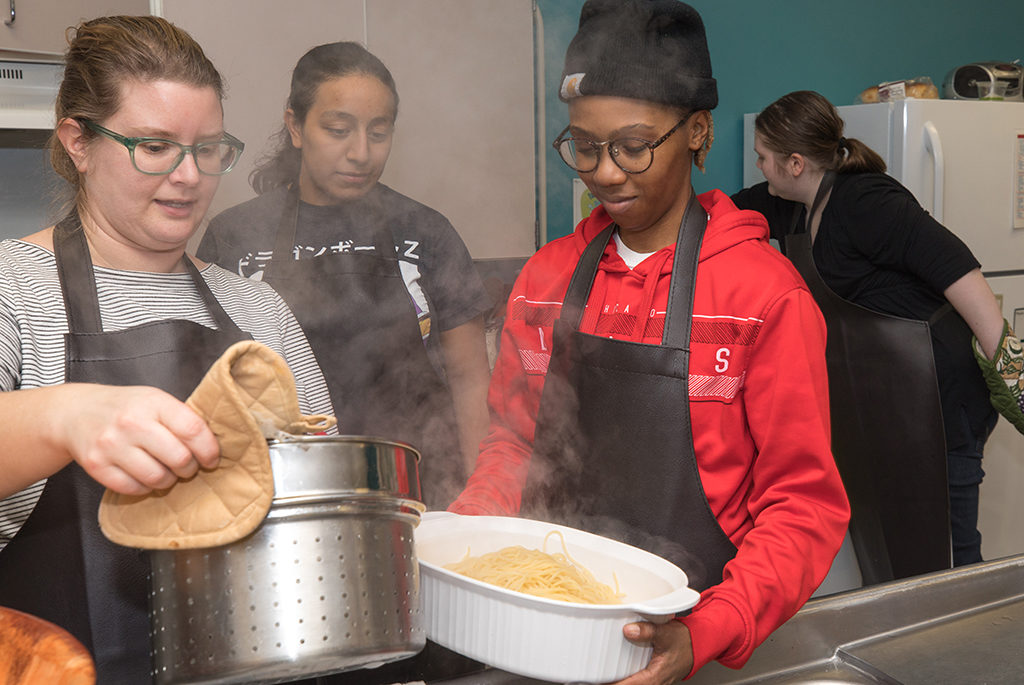 In addition to her hard work at Dunwoody, Stevson works with the Jeremiah Program, a social service-agency that helps single mothers and their children escape poverty.
"I love the kids and the atmosphere," she said. "I like to show up and show the women there that they can get through anything. The experience has made me more compassionate towards others and makes me thankful for what I have."
Stevson is very passionate about helping other women both in and out of the field of construction.
"I believe the future is female. The world is changing and the industry needs to change with it," she said. "I hope one day I can lend a hand to others to help get them into the industry."
Looking forward into her future at Dunwoody, Stevson eagerly awaits more moments of growth, new projects, and even more opportunities.
"To me Dunwoody is everything," Stevson said. "My education and my future ­­­- everything. I owe so much to Dunwoody."