The American Technical Education Association (ATEA) Region 5 conference wrapped up today with a keynote speech by Jason Feist, Managing Technologist in the Chief Technology Officer's Office at Seagate, on "Artificial Intelligence: Relevant Analytics, Key Skill Sets, and Industry Trends." Dunwoody College of Technology hosted the conference this year, which brings technical instructors together from higher education institutions across the Upper Midwest.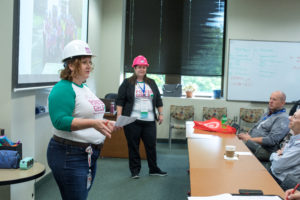 "The world is going to create 175 zetabytes of information by 2025," Feist said in his keynote. "There are not enough factories in the world — both hard drive storage, solid state storage, DRAM (dynamic random-access Hmemory) — that can even create enough devices to hold all of this information moving forward. So what does that tell us? It tells us that we have to come up with software solutions that can make sense of the data, and then only store the relevant information and discard the rest."
To put that in context: one zetabyte is equal to a trillion gigabytes.
As a storage technologist, Feist is very aware of what it's going to take to deal with all the information that will be generated. He has earned five patents and built a career that spans engineering, market development, product planning, product development, research, and innovation. As a thought leader, he has implemented complex technical solutions in the storage industry related to hardware, software, and systems.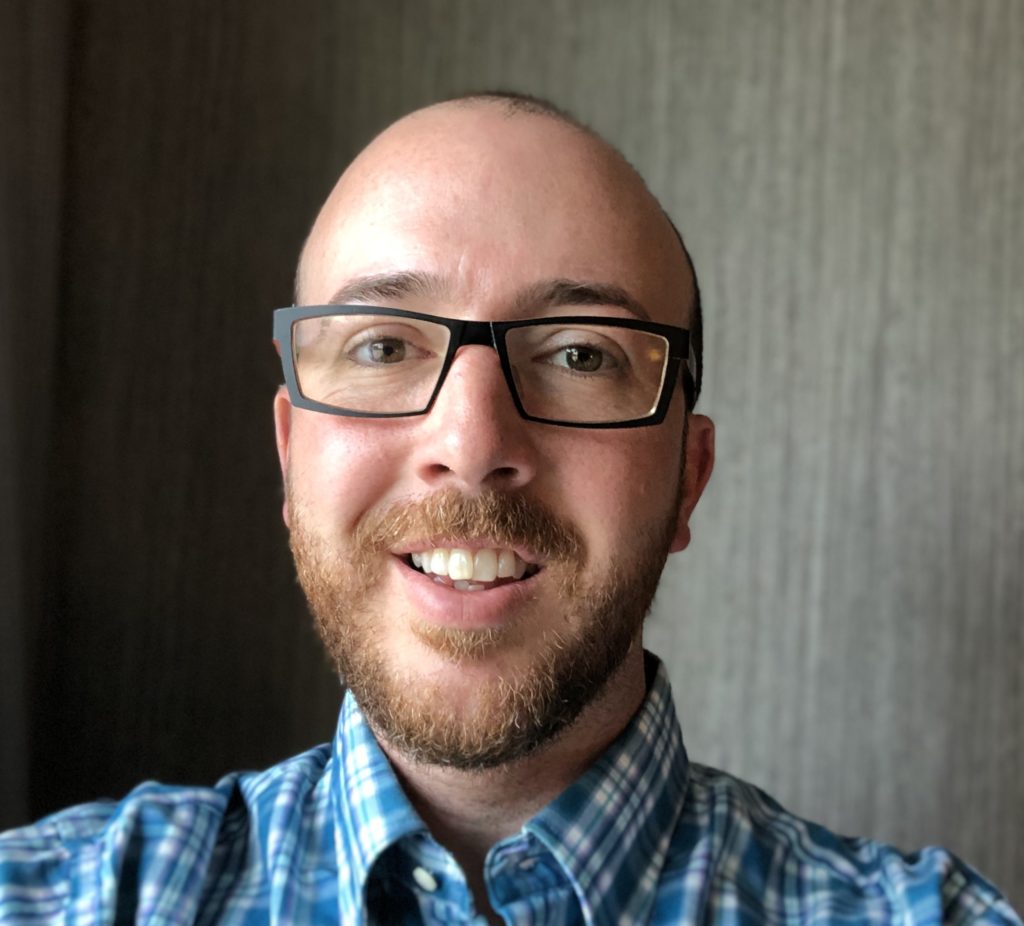 In order to give context to the huge increase of data that will be generated in the coming five years, Feist covered the history of computing — from mainframes up to the advent of cloud computing platforms like Amazon Web Services and Microsoft Azure, which allow companies of all sizes to collect, store, and serve data to employees, customers, and users across the world through mobile applications. This meant that a company didn't need to build its own data infrastructure on site, but instead could start by leasing only what it needs and then easily scale up as it grows.
"Now that we've learned how to use systems differently and move data around the world seamlessly there's going to be a whole other slew of applications and enterprises created which we call IT 4.0," Feist said.
IT 4.0 will be driven by a number of technologies, specifically:
The Internet of Things, especially data collecting sensors on parts, equipment, vehicles, devices, etc.
5G networks, which are 30 times faster than 4G and make it more realistic to collect data from internet-connected devices
Machine Learning and AI, which make it possible to analyze data that's collected, especially large data sets
More efficient and powerful storage and computing hardware for storing and analyzing data
This is where machine learning and AI-driven analytics, comes in. For example, Feist's employer Seagate has 7 factories across the world each of which creates 20-30 terabytes of information per day. The components built in these factories, such as a data storage wafer used in a hard disk drive, might be in the manufacturing process for up to six to seven months.
"We want to track and understand and make decision on those parts as soon as we can," Feist said. "If they're faulty, we want to move them out of the supply chain to make sure that we can meet demand and not have something sitting for three months that's not usable in the end."
The ramping up of data generation, collection, storage, and analysis from internet-connected devices is going to require a lot more workers with the skills to match. This means everything from data scientists, network engineers, and database managers to 5G network installers, software engineers, and automated systems and controls engineers. In particular, Feist pointed out that because IT 4.0 is betting on major hardware (especially data storage) and network innovations and implementations, there's a lot of opportunity for electrical, electronic, and mechanical engineers to come up with new designs, and for industrial engineers and technicians to manufacture them–not to mention all of the technicians who will install, maintain, and optimize the hardware and networks.
"There is a massive need for workforce development in software, hardware, and infrastructure to enable value creation and decision making with artificial intelligence and machine learning," Feist said.
He also noted that there's a need to diversify the field, especially in data science.
With IT 4.0 just around the corner, technical colleges and universities will need to update current programs and add new ones — and make sure they continue to connect with young people and underemployed or displaced workers to help bridge the skills gap and ensure that the innovation that is coming is deployed effectively across industries and regions.
Next year's Region 5 ATEA conference will be held Oct. 8-9, 2020, at Lake Area Technical Institute in Watertown, South Dakota.
ATEA was founded in 1928 in New York for the purpose of communicating the role and importance of technical education and sharing best practices among technical educators. It was headquartered in New York until 1973 when it moved to North Dakota State College of Science in Wahpeton, North Dakota, and came to Minneapolis in 2012 on the Dunwoody College of Technology campus. Sandra Krebsbach has been the executive director since 2012.