On two recent weekend mornings, Industrial Engineering Technology students in the Ethics & Social Responsibility class loaned their skills to Hearts & Hammers -Twin Cities, an organization that provides home improvement assistance to senior citizens, veterans, and the disabled.
The experience shows the students the importance of "corporate social responsibility by volunteering in the community," instructor Karen Tucker said. "It also allows the students to practice skills such as project planning and project management in preparing for the project."
Since the work would be done over two weekends, the class split into two crews.
The first crew removed overgrown brush, weeded planting beds, cut grass, and cleaned and prepped the exterior of the house for paint. The second group put protective tape and plastic over the windows and trim of the house and painted the faded yellow home a dark gray.
While the crews worked, homeowner Tim Fairbanks walked around his south Minneapolis property where he has lived for 15 years, keeping a watchful eye, stopping to chat and joke with the students and answer questions about what plants needed to stay and what could be removed.
Back surgery years ago left the graphic artist with nerve damage and depression. The pain left him unable to cope and manage things like routine yard work.
Watching the students work put a twinkle in his eye.
"When you suffer from depression your home and your environment is something that really affects you, especially when you can't do things physically," Fairbanks said. "So, for me, it's physical help and emotional support. In that regards, it's more than I could ask for."
Applied-learning led Tucker to pursue this project for her students. "At Dunwoody we focus on the 'do' in everything we teach," she said. "By applying what we are learning about ethics and social responsibility, along with reinforcing other technical and project management aspects of the Industrial Engineering curriculum, we are preparing the whole student to become a responsible member of today's professional organizations."
First year Industrial Engineering Technology students Elssie Payan-Burgos and Andriy Mykytyn recognized the group's actions as a social responsibility.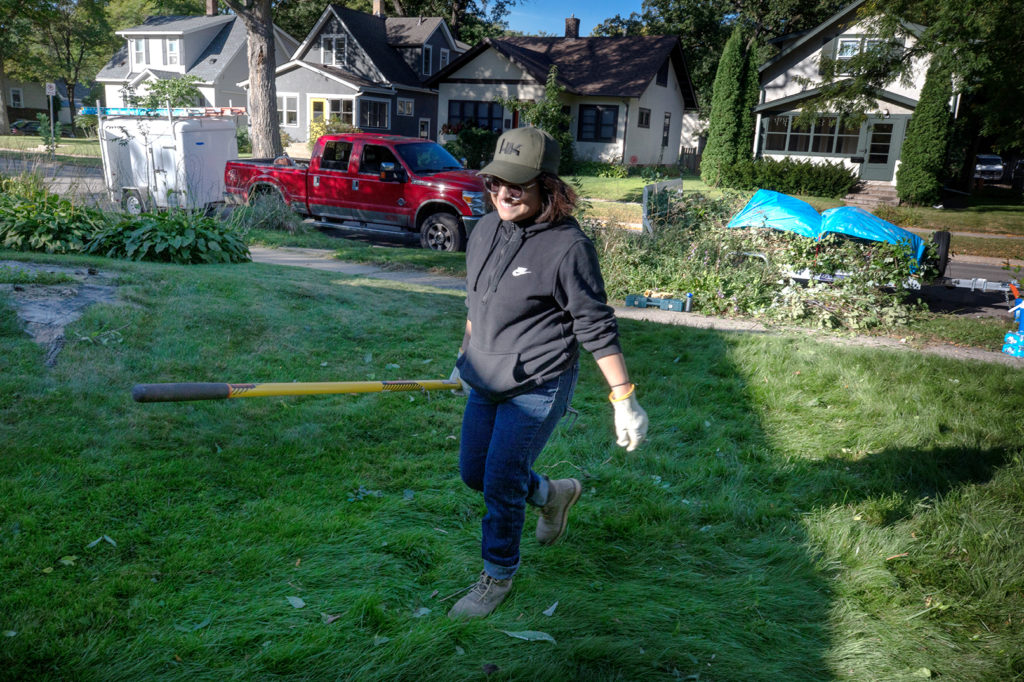 "If you are an engineer, more is expected of you. You care about other people. Giving some time and volunteering is what you are going to be doing," Payan-Burgos said.
"It is just a few hours of our day," Mykytyn said. "But I think it will have a big impact on this gentleman in particular."
Fairbanks watched loads of cut brush being hauled away,
"These were all things that I couldn't do. And to see it getting done and to have it done is incredible," he said.