Dunwoody students are also graduating with the least amount of debt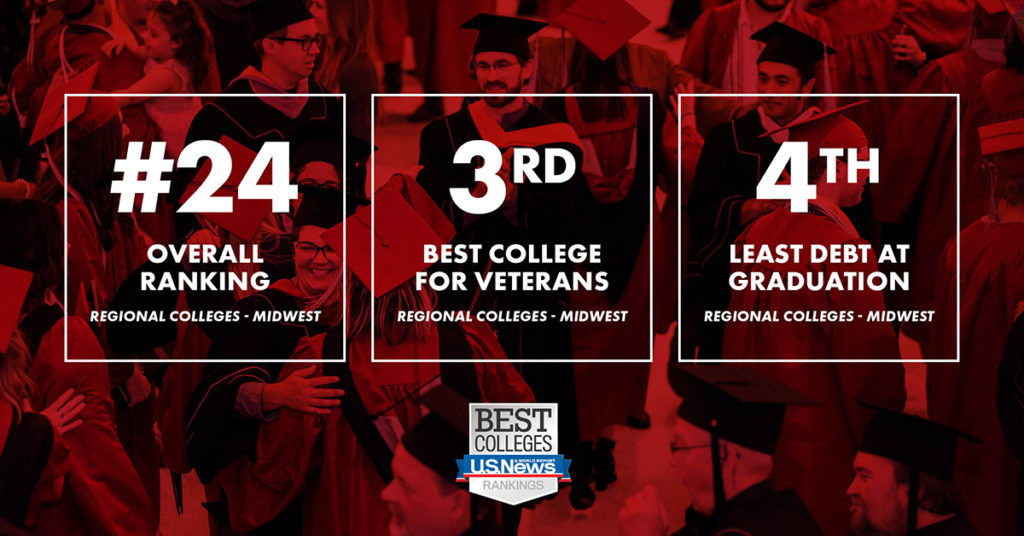 On Monday, Sept. 9, U.S. News & World Report released its annual "best of the best" education rankings among the nation's colleges and universities. Dunwoody College of Technology was the recipient of three top honors on this year's list.
Least Debt – 4th
Dunwoody was one of just five regional colleges in the Midwest, and one of 20 regional colleges in the entire nation to make the list for "Least Debt" after graduation. The average Dunwoody student debt after graduation is $15,649, which ranked Dunwoody 4th in the Regional Colleges – Midwest category. No other college or university in Minnesota made the list.
The U.S. News list measured loans taken out by students from the federal government, along with the percentage of the class of 2017 that graduated owing money.
Best College for Veterans – 3rd
Dunwoody also ranked as the Number 3 Best College for Veterans, Regional Colleges – Midwest. And of those listed, Dunwoody also had the highest military enrollment of 172 students. By comparison, the next highest enrollment was 50 students.
To be considered for the list, institutions must be certified for the GI Bill, participate in the Yellow Ribbon Program, have enrolled a minimum of 20 veterans and active service members, and be in the top half of their U.S. News ranking category.
Best in Midwest – 24th
Dunwoody once again made the list for best Regional Colleges – Midwest. This year, Dunwoody ranked 24th in the region and was the top ranked regional college in Minnesota. To be considered for the category, colleges must focus on undergraduate education, but grant fewer than half their degrees in liberal arts disciplines. The rankings are split into four regions: North, South, Midwest, and West.
To read more about the rankings, visit usnews.com/best-colleges.