Many bumps, turns and roadblocks nearly derailed Ace High's path to Dunwoody.
Relentless determination in the face of adversity is among the reasons High is being awarded Dunwoody's 2019 Diversity & Inclusion Award.
The award is presented to a student who promotes multicultural and diversity initiatives at Dunwoody and throughout the greater community.
High, who is transgender and prefers the pronoun they or their, has been behind: the formation of Gender-Sexuality Alliance (GSA); a meeting space for the GSA and Kate's Club.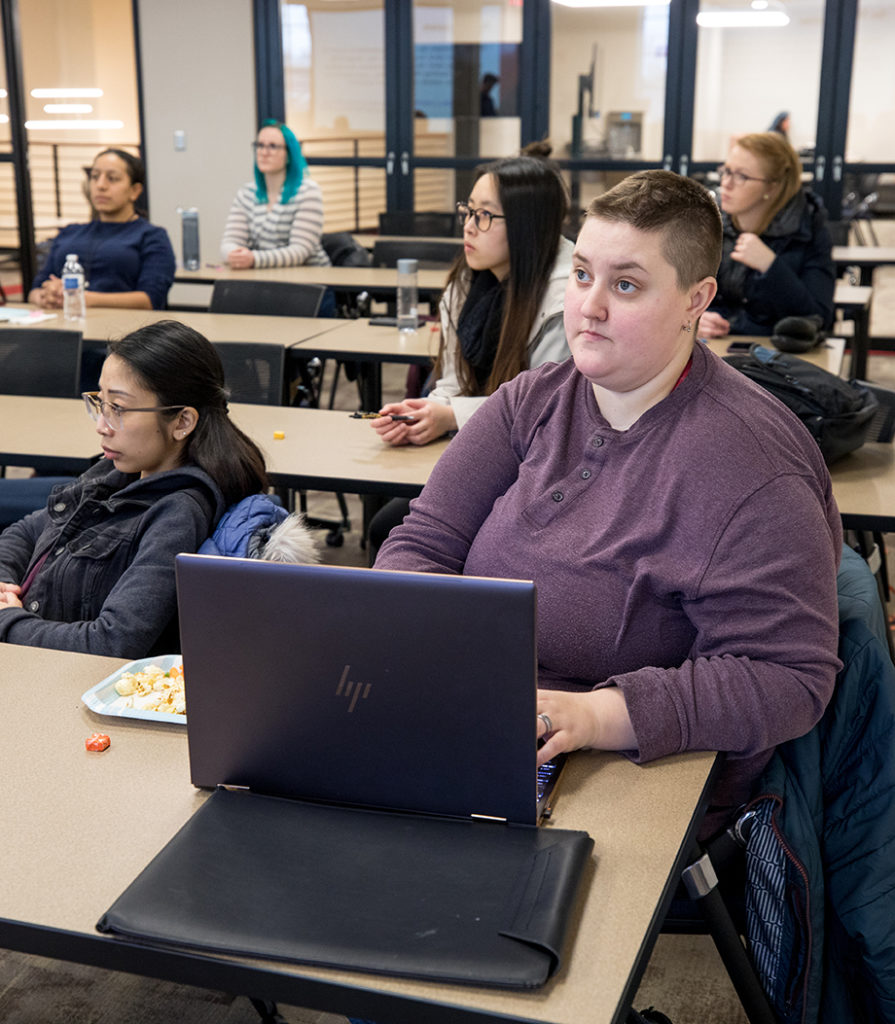 They also co-founded of a new student chapter of the Society of Women Engineers; gender-neutral bathrooms on campus; bringing awareness of gender-inclusive pronouns; and advocating for students with disabilities.
"They have been a driving force behind many positive changes at Dunwoody," said Maggie Whitman, Associate Director of Women's Initiatives, who nominated High for the award.
Recently High went around campus taping up posters for a donation drive for homeless youth, which is near and dear to their heart. High has experienced it all: teen pregnancy, being a high school dropout, homelessness, drug abuse, and rehab.
Now eight years sober, High needed to tackle their educational struggles head on, earning a GED while tutoring others who were on a similar path.
A diagnosis of autism spectrum disorder and dyslexia not only explained High's struggles, but also charted a course toward achievement previously thought unattainable.
Now High, with the support of their wife and son, is on the path to becoming an industrial engineer, after earning an associate of applied science degree in Machine Tool Technology in 2017.
High doesn't have to reach far within their family to find others with engineering or machining backgrounds.
When High was little, they remember seeing their uncle working with the hydraulics of a miniature robotic leg.
"It was the coolest thing. He had an RC remote control hooked up to it, and it, like, bent at the ankle, and it bent at the knee," High said. "When I realized that I could do stuff like that, and that I was smart enough to do stuff like that, then I was like 'What area of engineering do I want to go into?'"
High looks at things a little differently than others do. That applies to the way they learn as well.
It's a revelation that High had back when sitting in their 5th grade classroom in Monticello.
For instance, they would instantly know the answer to new math problems, but when prompted, couldn't tell the teacher the process they took to get there. The answer was always right, however.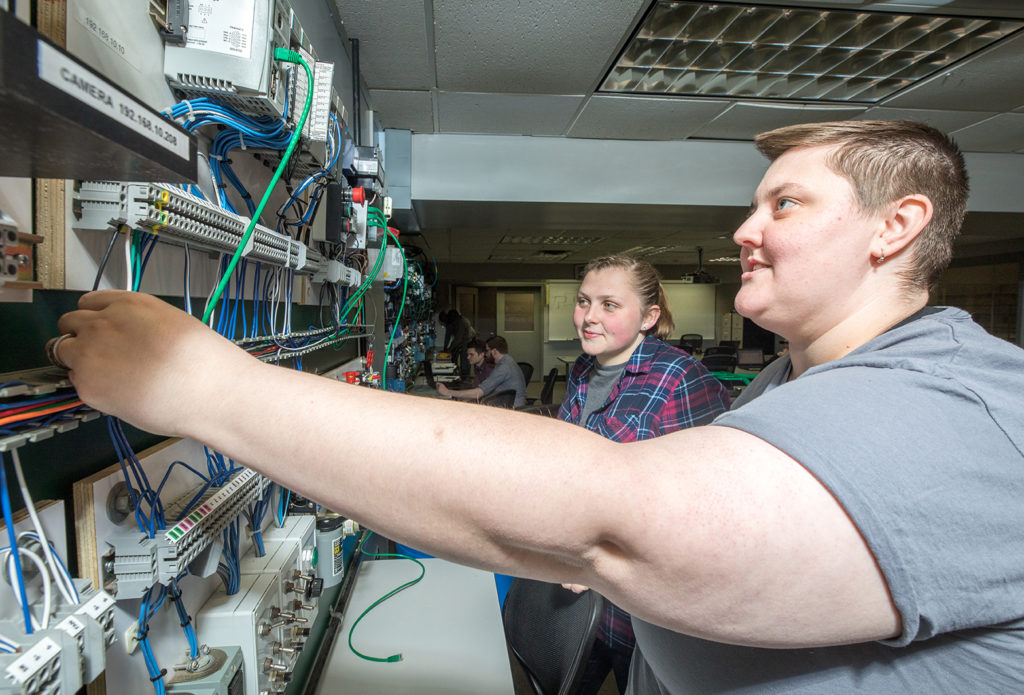 "It is just something about how my brain works," High said. "Find the path in the bushes that might not be the one everyone else would go down because they see a clearing way down there, but I say all we have to do is chop some of the trees and walk right through, and it will take less time."
High wants to use Dunwoody's industrial engineering training to find more efficient ways of making machines that are ergonomic.
They are proud of their accomplishments and overcoming hardships in reading over the past several years, but remain hesitant about taking full credit, when being recognized for their contributions.
"I wanted to show my son [who shares High's autism and dyslexia diagnosis] no matter what ­– it doesn't matter what your disability is, don't ever let that define you, and don't ever let someone tell you that you can't do it," High said. "You might have to work harder at it. It might take you longer, but if you are motivated you can do it."