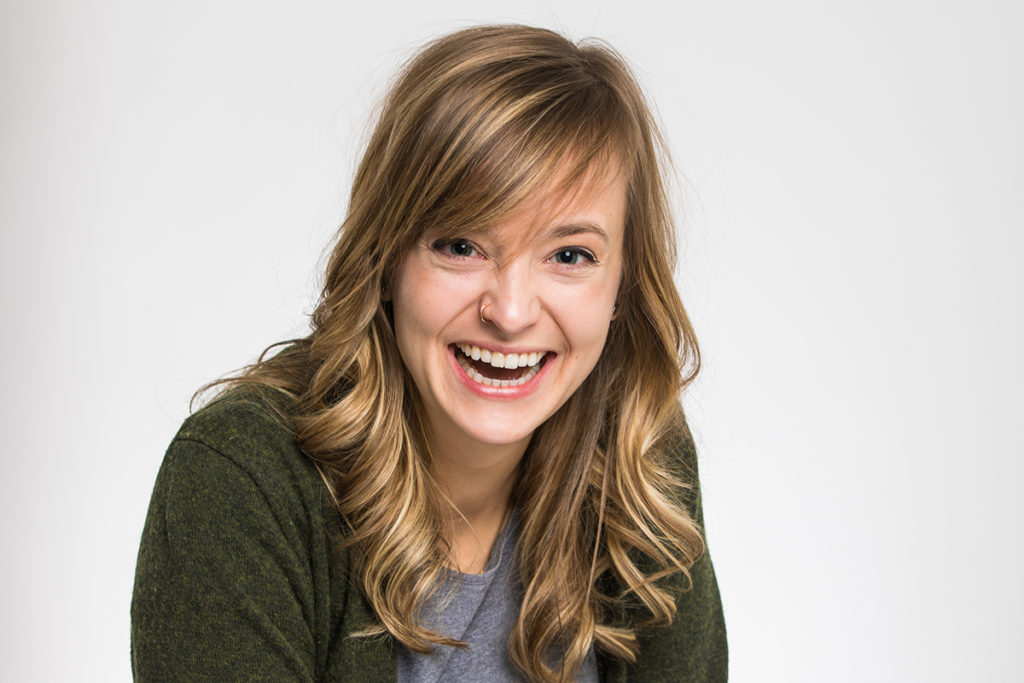 When Katie Holmquist decided to change careers, she found a home within Dunwoody's Graphic Design department.
Growing up, Holmquist always had a creative side. While pursuing a degree in child psychology prior to attending Dunwoody, she ran an Etsy shop selling her artwork.
"I used to do all the community art classes and would build popsicle-stick houses," Holmquist said. "When I came to Dunwoody, I was really excited to get my hands dirty with design work."
After teaching preschool for a number of years, Holmquist felt it wasn't the best fit.
"I was looking for something creative," she said. "I learned that Dunwoody had a two-year program that was all hands on. It really drew me in."
Throughout her time at Dunwoody, Holmquist noticed how caring the teachers and students are. With smaller class sizes and more guidance, she would discover what Dunwoody meant to her.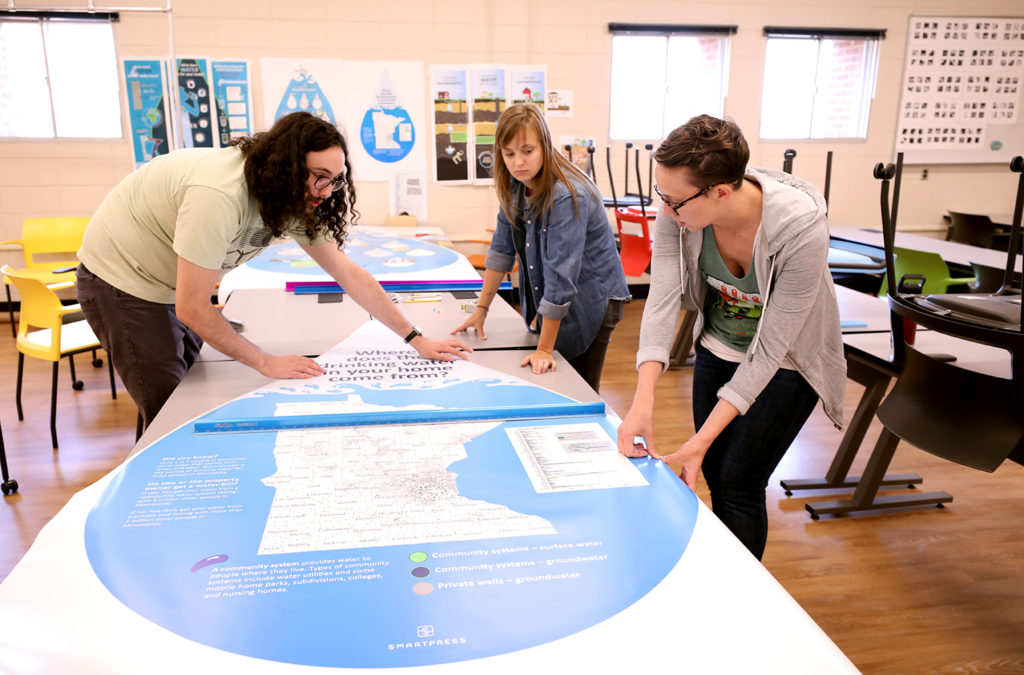 "I know it sounds cheesy, but to me Dunwoody is a family," Holmquist said. "My friends Emily Hanson and Ellie Weber, who are also in the design program, really influenced my time here. We started at the same point, always gave each other feedback, and became a team."
Starting from scratch in a new career comes with some challenges. But Dunwoody gave Holmquist the tools to overcome them. Her professors and friends helped her get to where she is now.
"Dunwoody has taught me how to put myself out there. I felt challenged, in a good way," Holmquist said. "We networked and showed off our portfolios at the Design Internship Expo. I got to meet with dozens of professionals and talk all about my work."
"Katie is cited for always producing more than was asked, also always turning out top notch work, and hewing to a straight line between concept and completion," said Assistant Professor Pete Rivard. "Katie has refined illustration skills and sound aesthetic judgement."
During her two years at Dunwoody, Holmquist got to work on projects she was passionate about. One in particular was a publication design project highlighting Minnesota public parks.
"I designed a publication entitled 'Minnesota Parks After Dark', which highlights the night time activities at our local parks," she said. "I loved the content and the design I put into it. I used inspiration from my teaching background to inform my design decisions and came out with a project I am really proud of."
Holmquist recently landed a position working with St. Croix Hospice as an in-house graphic designer.
"I wanted to work somewhere that was doing something good for others," Holmquist said. "With my new position I get to create all the print material, and work with their social media. It feels awesome to use design to help others."
"As I walk across the stage at graduation I am going to be feeling a lot of pride in what I've done," Holmquist said. "Pride for going back to school and finding what I truly wanted to do."