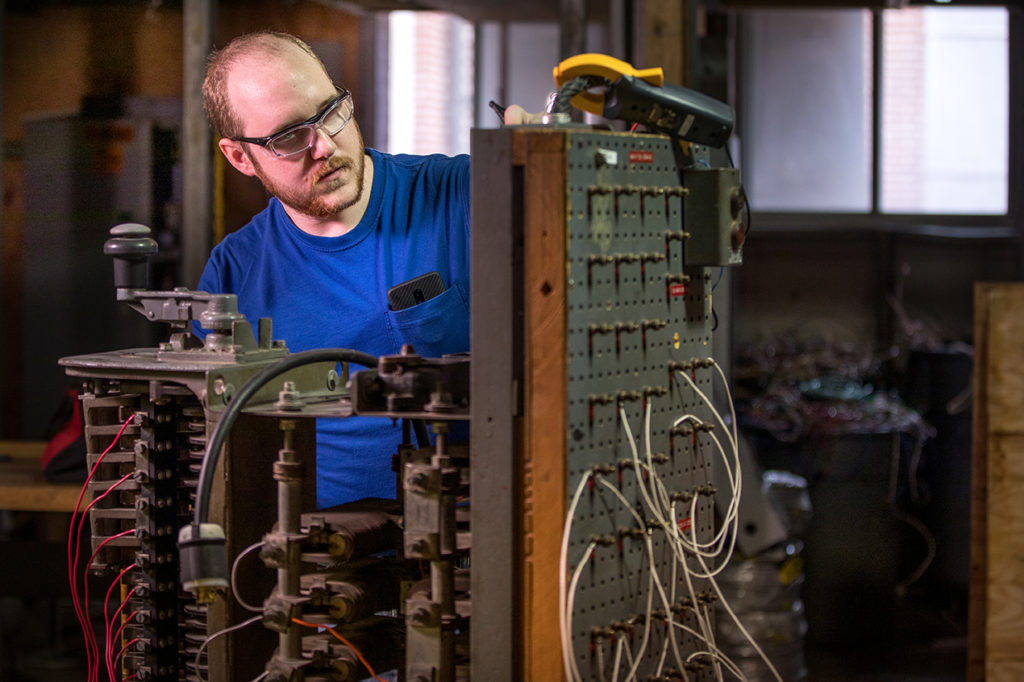 A quietness resonates from Cody Malinak. His gentleness is like watching someone's grandfather tinkering or teaching something to his grandchild in the workshop.  He is an old soul.
You'll find him on the third floor of Dunwoody, going from classroom to classroom in the electrical wing, helping faculty, greeting students and staff with a slight nod of the head.
Polly Friendshuh, assistant professor in the electrical program, says that Malinak has become a student ambassador within the program.
"Cody never hesitates to help wherever or whenever it is needed and does so with kindness and humor," she said.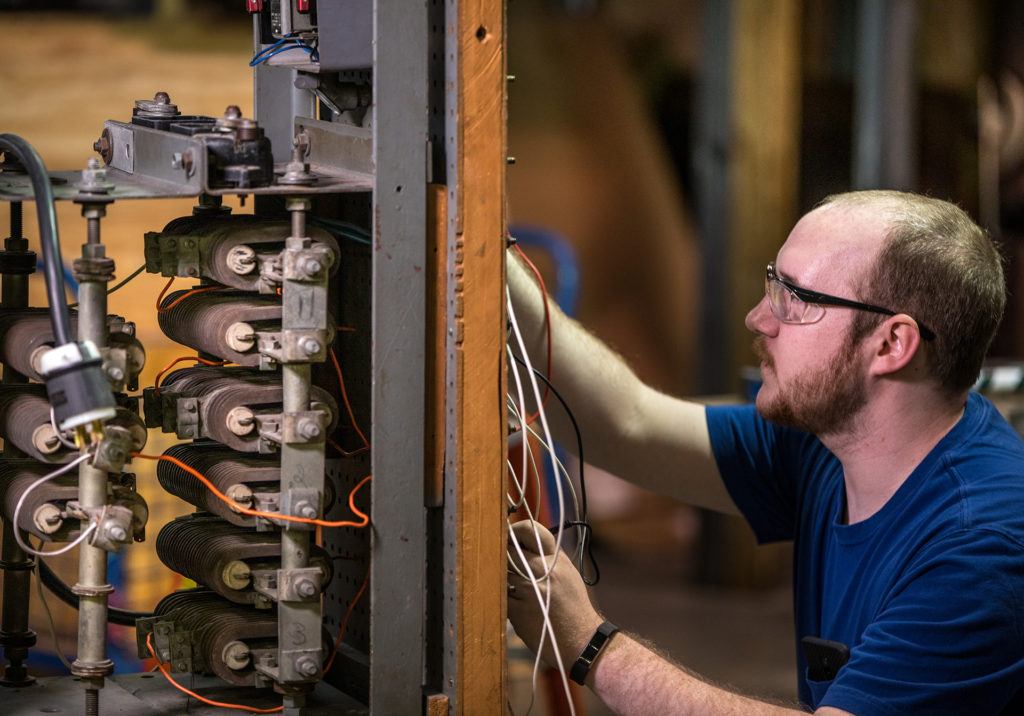 His standout achievements, strong work ethic, and willingness to help others are the reasons he won the 2019 Academic Excellence Award.
"Just the shear amount of education that I've gotten here, and the understanding of the trade that I'm going into, has been huge," Malinak said. "I don't know if I would have ever learned it had I gone straight into an apprenticeship."
Growing up in Bethel, Minn., Malinak was surrounded by a family of tradespeople. His father worked as a mechanic. His uncles were carpenters, landscapers, and handymen.
After graduating from high school, he enrolled in courses at a local community college but took a break for a handful of years after deciding that lecture-base classes left him uninspired and without direction.
Working with his hands always gave him that focus.
"I have always had a somewhat shorter attention span," he said. "And when I was working with my hands — either playing with or building models — I'd always be intensely focused on it.  That was rare for me as a kid."
He helped his father and uncles on various projects but decided that none of those careers fit him. When he helped another uncle re-wire his house, that project captured his attention.
When he mentioned wanting to go into the electrical field, his grandfather, who worked at another local technical school, suggested that he consider Dunwoody.
The hands-on approach to teaching and the close relationships between faculty and students won him over. But so did the bond with a small cohort of students with whom Malinak developed a good-hearted competitive spirit with and who pushed him to excel.
"I've learned to show up on time, be motivated, and to keep up with work," he said.
Looking to the future, he wants to earn his master electrician license.
"What I am most excited about is learning all the nooks and crannies of being an electrician," Malinak said. "At the end of my career, I want to be able to go from one job to a completely different job in the same day and not even have to think about the different regulations — to just have it be natural."
He is also an active member of the student chapter of the National Electrical Contractors Association (NECA), volunteering and leading community outreach programs.
Malinak is grateful for the award but admits to being a bit embarrassed by all the recognition.
"I didn't come to Dunwoody, or to do my best here, to be awarded," he said. "In terms of a play, I wouldn't be the main character on set. I'd be the guy who makes it all run."
The faculty has confidence in Malinak's ability to shine.
"We have all had that one student that you will always remember," Friendshuh said. "Cody is one of those students. You know he will go on to do great things."