Cars are a central part of Em McKenzie. She loves them. As a child, she sat on the floor of her room in Coon Rapids playing with Hot Wheels.
Fifties-era automobiles capture her attention today — especially trucks.  She spends her free time watching restoration shows on television, dreaming of one day owning her own.
"It would be rusty and crusty with a clear coat," she said. "I would probably drop it, slam it to the ground."
Now preparing to graduate with an Associate of Applied Science degree in Automotive Collision Repair & Refinishing, McKenzie is even more excited to spend her professional career immersed in her passion.
Coming to Dunwoody wasn't a straight shot.  Traditional lectures at a local community college left her bored and uninspired.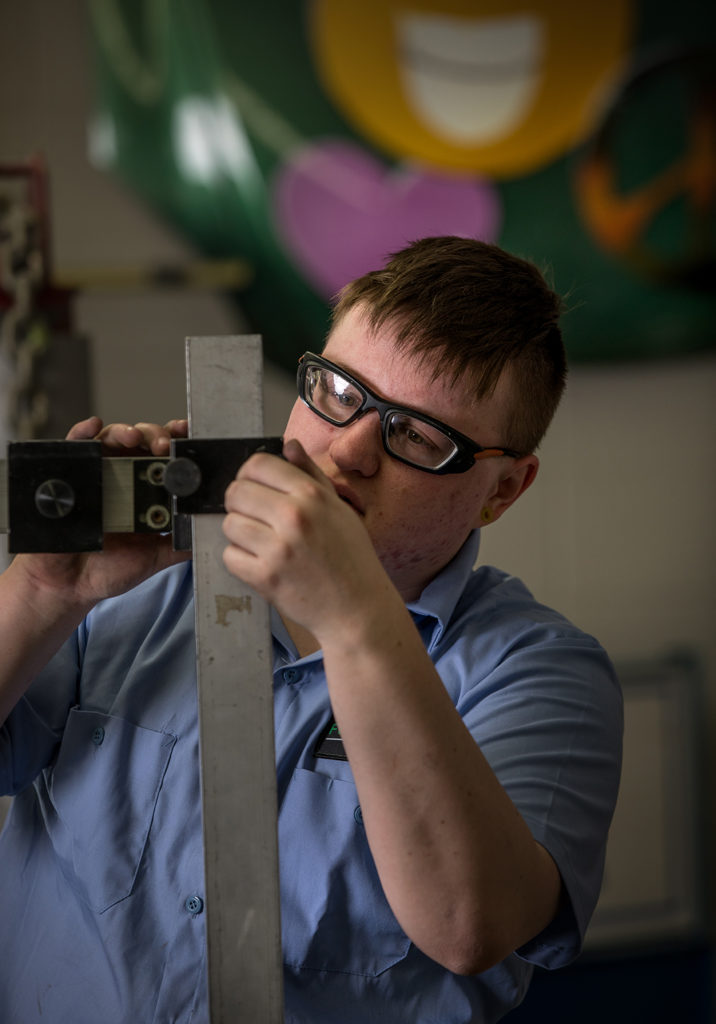 "I hate sitting still," she said. "I always like to be busy and doing something with my hands."
Her dad sowed the seeds. McKenzie calls him her role model. He taught her to do general maintenance on cars and also studied collision in school.
"He used to tell me stories. When he got out of school, he painted one car purple — the family car, and another one pink just because he could in the garage at home," she said.  "I always thought it was cool."
When McKenzie decided she wanted a different type of education, she recalled stories family members told her about their experience with Dunwoody.
She looked into the College and was impressed with the job placement rates and the quality of the two-year program.
She worked for a year before she enrolled to help pay her way through the program.
That determination is one of the traits that led Bruce Graffunder, Assistant Professor of Automotive Collision Repair & Refinishing, to nominate her for an Academic Excellence Award.
"Her attendance is the best in her class," Graffunder said. "Em is deserving of this award due to her dedication, perseverance, and eagerness to spend extra time and effort to better her skills and techniques."
That hard work has paid off. Less than a week after walking across the stage to receive her diploma, she will begin an internship at Protech Auto Collision in White Bear Lake.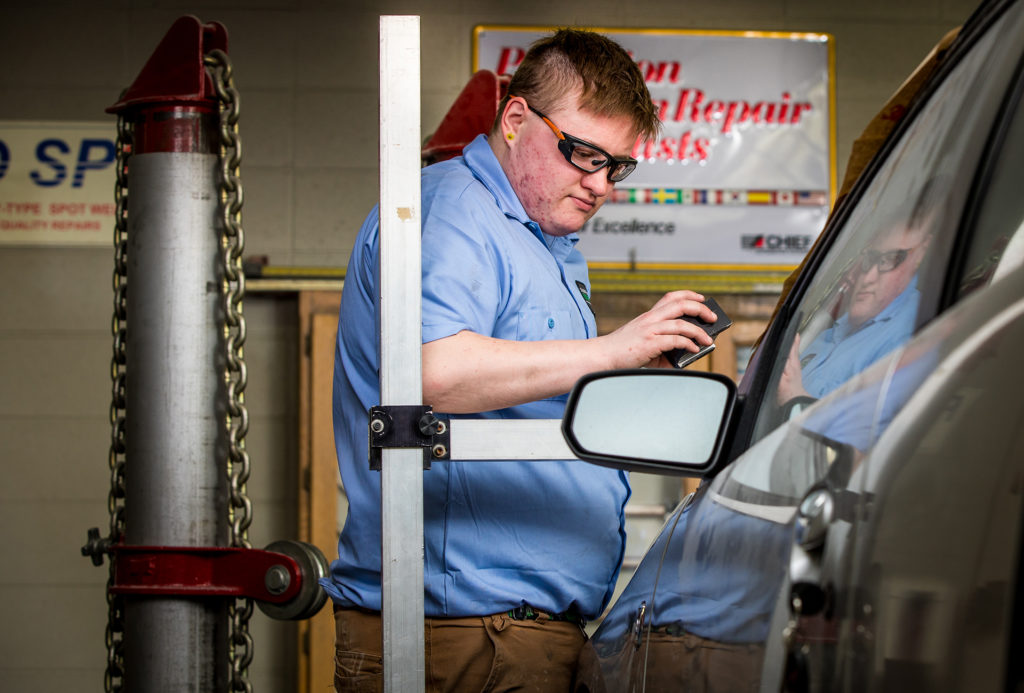 She is excited to work with cars every day and hopes one day to be a master technician and own her own custom collision shop where she can spend her days working on those 1950s era cars she so loves.
In the meantime, she is looking forward to graduation and having her whole family in the audience.
"I'm just going to be proud that I did it, and I think I'm at the top of my class," McKenzie said. "That has kind of been my goal the whole time — to be the best."