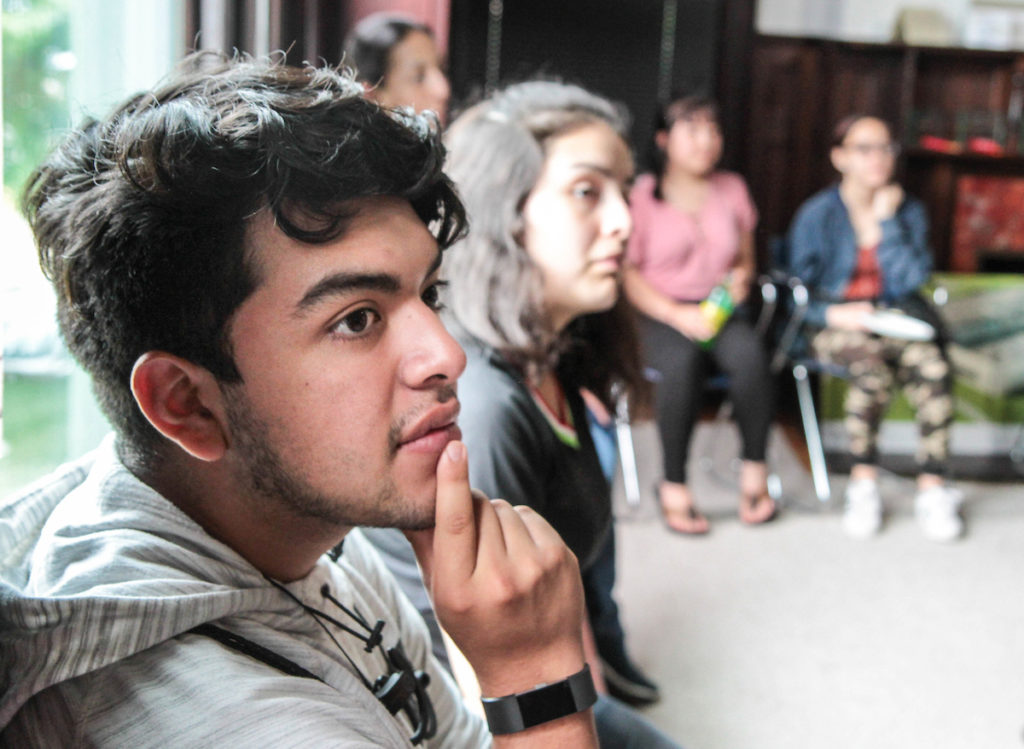 Focused on his future
Luis Campoverde-Loayza knew he wanted to earn a technical degree when he started exploring his options for higher education.
The Columbia Heights High School graduate attended a STEM camp at Dunwoody a couple of years ago, and the experience piqued his interest in a more hands-on approach to education.
He also knew he wanted to study architecture, so after doing his research and talking with friends, he decided that Dunwoody was the right place for him.
Discovering YCAP
A high school teacher encouraged Campoverde to apply for Dunwoody's Youth Career Awareness Program (YCAP) scholarship. In addition to tuition assistance, the program also includes a summer camp experience that introduces students to technical careers and helps prepare them for the college experience.
Campoverde was one of 28 students selected for the YCAP scholarship. The program is open to students who just finished either their junior or senior year of high school.
The summer program began on June 11, and in addition to participating in hands-on activities on campus, the YCAP students also spend time visiting businesses and industry partners to get a feel for what it will be like to work in different fields.
"[YCAP] has given me good insight into what I can look forward to in my future career," Campoverde said. The 2018 high school graduate is enrolled in the Architectural Drafting & Design this fall and plans to continue on with the Bachelor of Architecture program once he completes the two-year degree.
A love of architecture
"Ever since I was young I was always thinking about architecture," he said. "I kind of leaned towards automotive for a couple of years, but I was still thinking of architecture. So now I'm going to pursue that here at Dunwoody."
In addition to the hands-on education, Campoverde said he was also drawn to Dunwoody because of the small class sizes with personalized attention from instructors and small campus environment.
Besides providing insight into his future career, Campoverde said the YCAP experience has also helped prepare him for the fall semester.
"YCAP has definitely helped me stay focused and on track," he said.