Construction Project Management students make waves at annual competition
---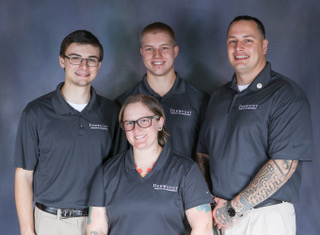 Construction Project Management students (from L to R) Tyler Fish, Matt Dahlseng, Dan Stenzel, and Shantel Volker joined forces earlier this month to create a Dunwoody team for the annual Intercollegiate Construction Management Quiz Bowl.
The Bowl, created in 2012, is an annual event held by CONSTRUCT*IUM, a subcommittee of the Minnesota Construction Association. The competition is open to all Upper Midwest schools that offer degrees in Construction Management.
The Dunwoody group made quite the impression at the 2018 competition, placing first overall. A total of eight colleges participated in the Bowl.
"The students had a lot of fun and did a great job representing Dunwoody," Construction Project Management Senior Instructor and team coordinator Matt Durand said. "I was very proud of their accomplishment, and it was great to see their hard work pay off."
Students go head-to-head in knowledge bowl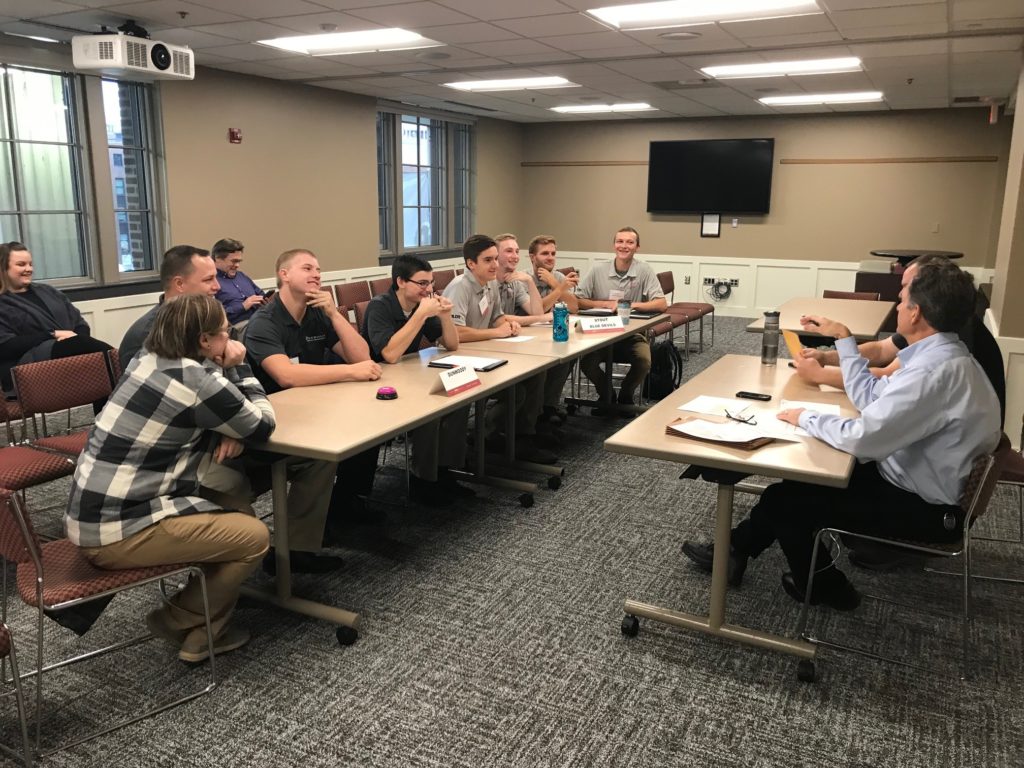 The Bowl rules, while simple, are fierce.
Conducted in a format modeled after the World Cup, the competition allows each team (of up to four members) to participate in three preliminary round games. Teams race to buzz in and answer questions specifically around Construction Management. The responses are then assessed by industry representatives who act as judges. Points are awarded for correct answers.
After the preliminaries, the four remaining teams participate in a single-elimination competition. The last team standing earns bragging rights and a traveling trophy.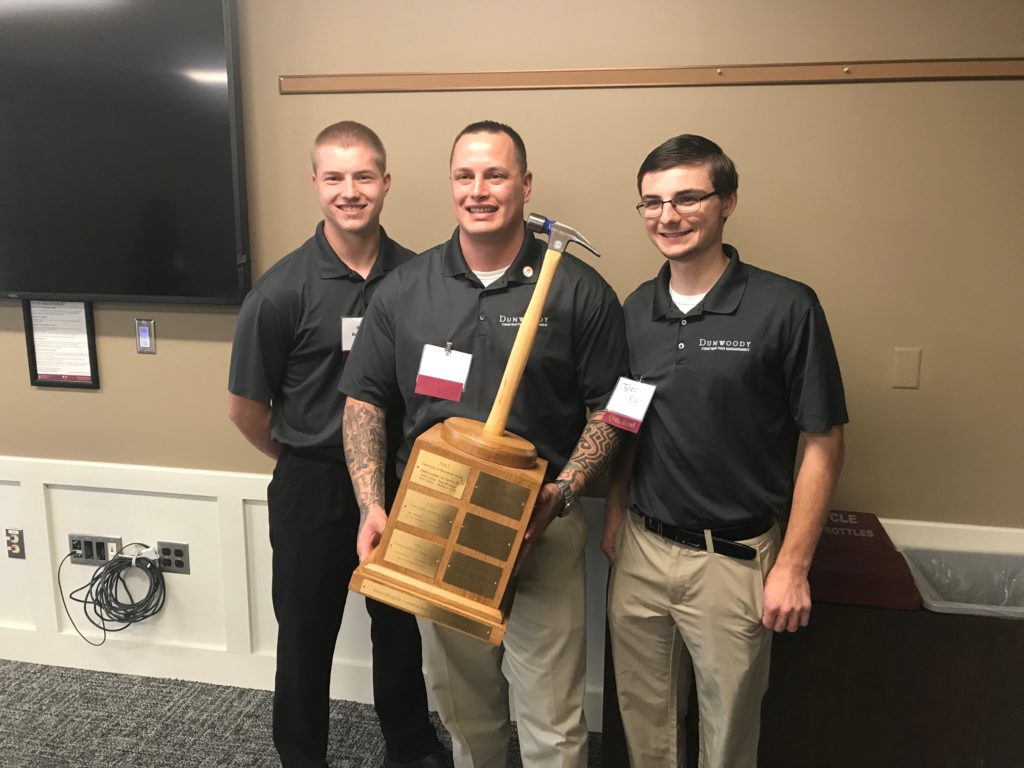 "The students were very excited to bring home the trophy to Dunwoody," Durand said. "And they now know what to expect next year to defend the title."
Following the competition, students were able to attend a career fair featuring companies in construction and facilities management.
Durand said he hopes to make attending the competition and fair an annual tradition.