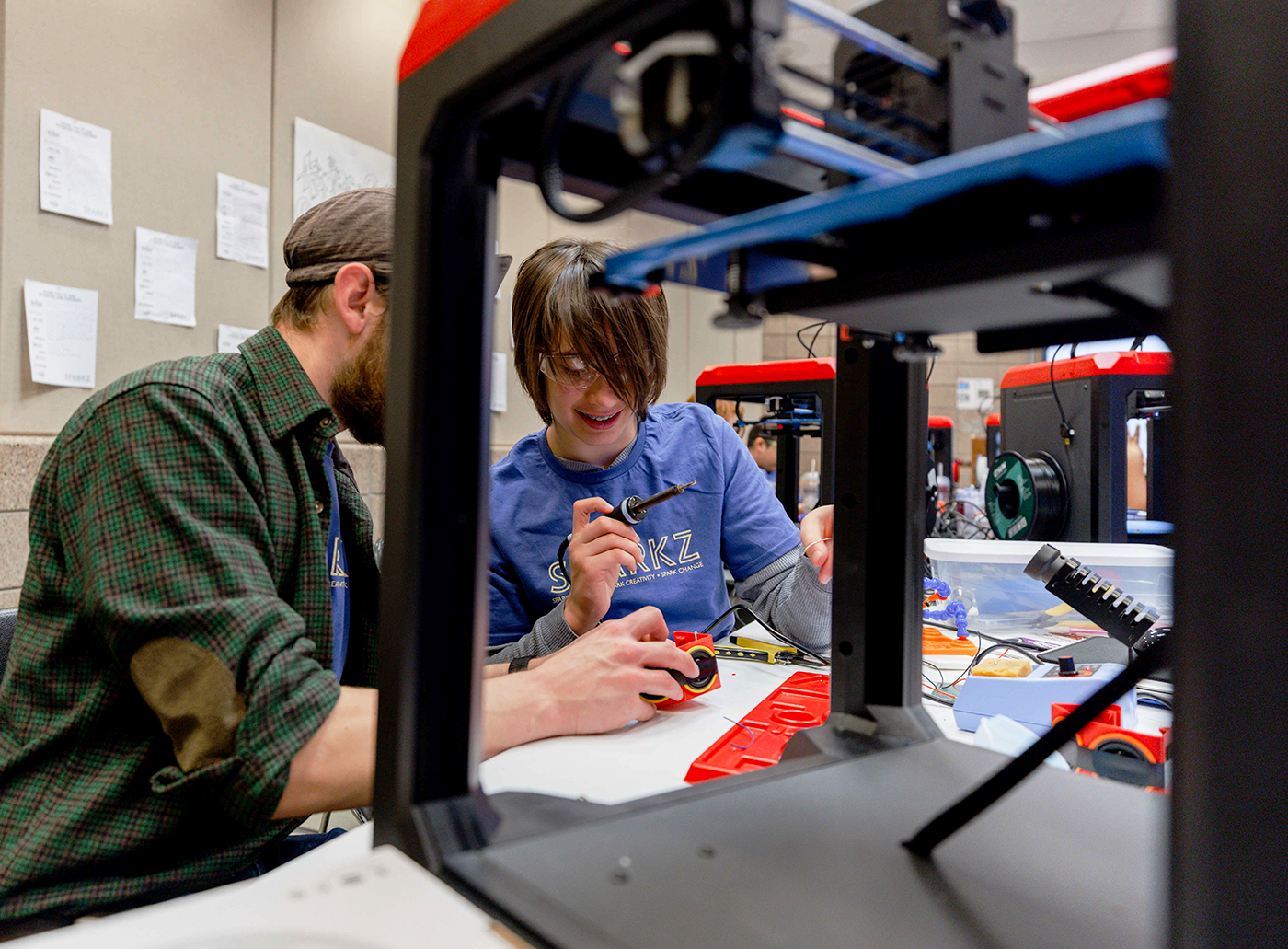 First SPARKZ 3D Printing Camp held at Dunwoody
Sixteen middle schoolers from Minneapolis Public Schools spent their spring break week learning the ins-and-outs of 3D Printing. By the end, they not only walked away with a new skill, but with the tools and technology to continue developing those skills outside of the classroom.
A first of its kind, the camp is part of a new initiative called Sparkz, an organization founded and created by Jaz Darden to deliver next-level STEM programming to kids. Darden is also a 3D Printing Instructor at Dunwoody College of Technology, so hosting the camp at the College was an easy choice.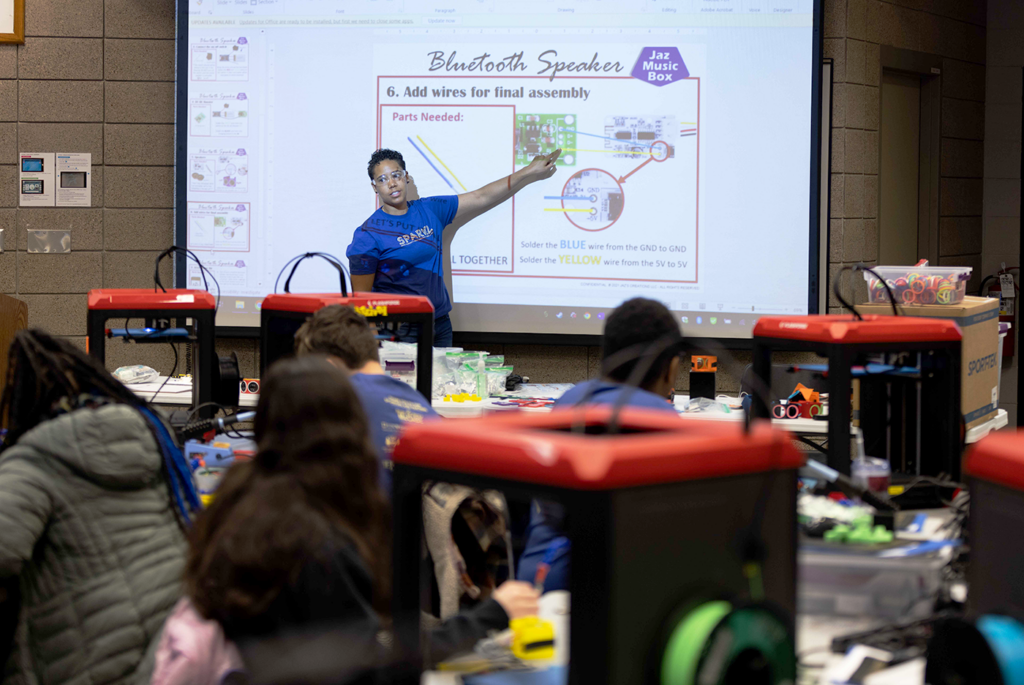 Funded through a donation by the Roger & Nancy McCabe Foundation, each of the student participants was gifted with their own 3D printer, laptop, and supplies.
"We wanted to put the technology in the kids' hands," Darden said. "I'm excited to see them continue to learn and see what they create with it."
The students are all part of the GISE and GEMS STEM program at their middle school and were selected by their teachers or robotics coaches to attend the camp.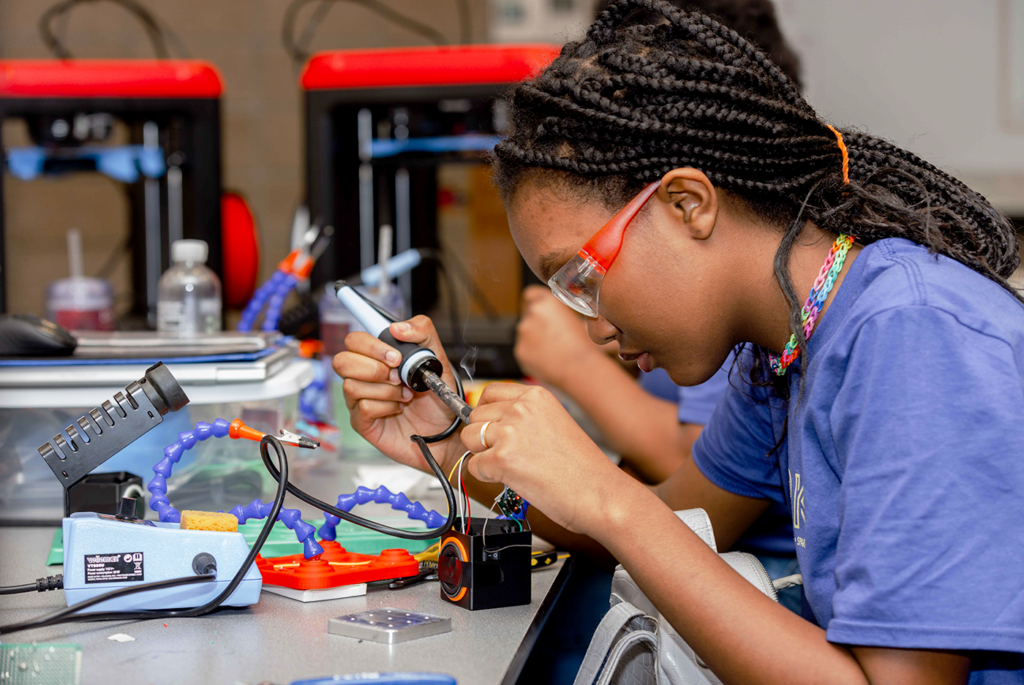 Each day the students have completed a 3D printing project, including a fully-functioning Bluetooth speaker on the last day.
In addition to the fun side of 3D printing, the students also toured Stratasys, the Minnesota-based manufacturer of industrial 3D printers, and the Dunwoody program, so they could see how 3D printing is a real application that can solve real-world problems.
Darden said the students have embraced the hands-on learning and she has plans to develop their skills further with follow-up classes. She also hopes to expand the program to even more kids in the future.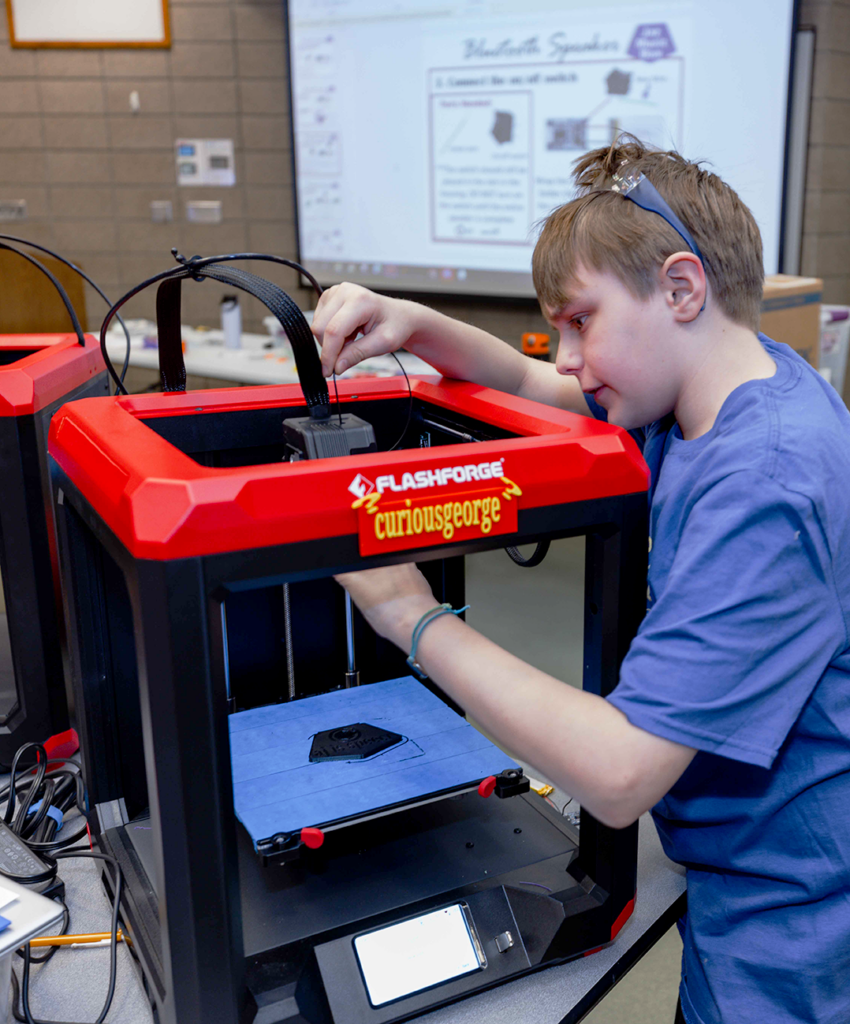 "It's been great for the kids to get this opportunity to tinker and experiment," said Charles Luter, a Special Education Teacher and Academic Lead for After School Programs at Franklin Middle School. "To see what is possible when you put this kind of technology in the hands of kids has been inspiring."
The students wrote thank you notes to express their appreciation for the program and the excitement is contagious: "I can't wait to use my 3D printer to create my own solutions to problems."