Hands-on education is a cornerstone for a Dunwoody education so the sounds of hammers pounding and saws whirring are a common occurrence coming from the Construction Sciences labs and shops.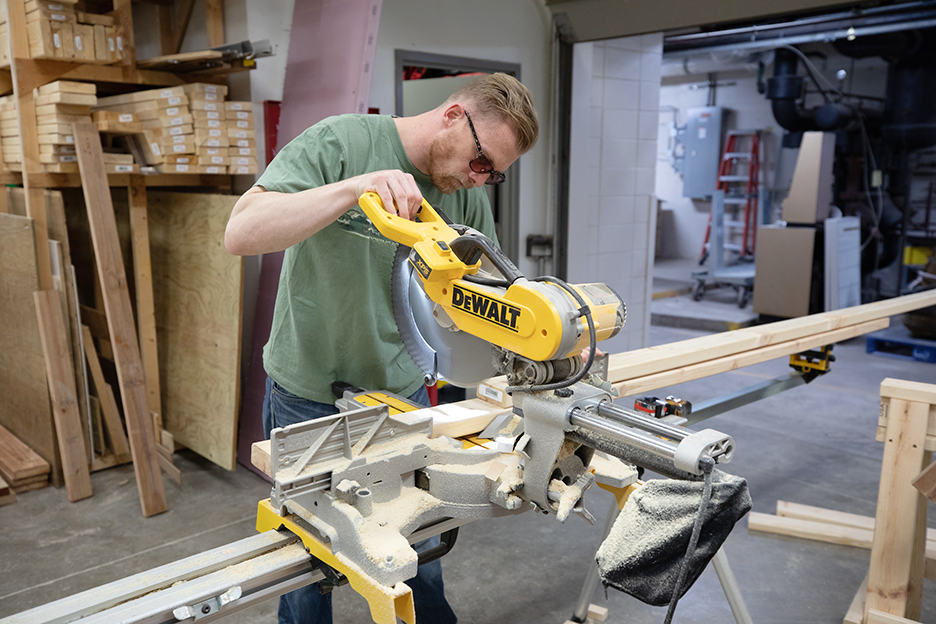 Service learning is another one of those foundational principles.
"Providing students with opportunities to connect with community-based organizations broadens their experience in the construction industry," Heather Gay, Director of Construction Sciences and Business Management said. "This aligns with the College's value of giving back to the community."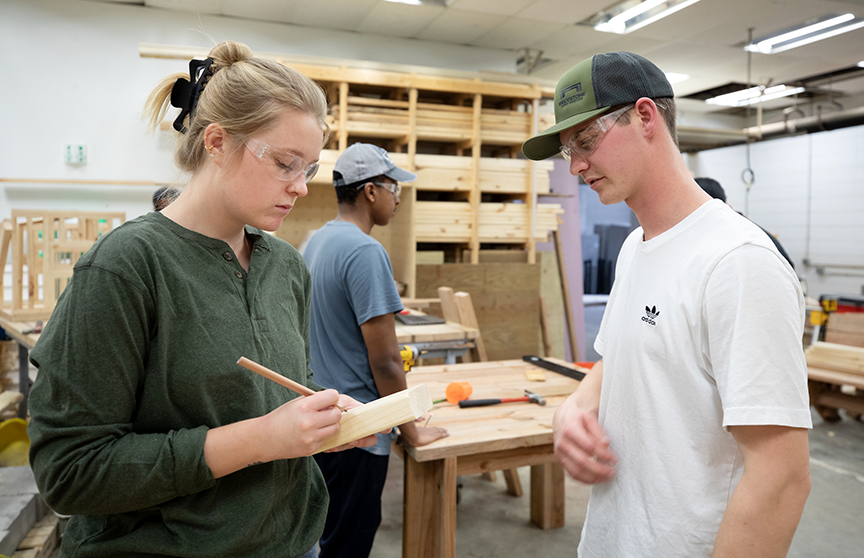 Faculty members Nate Swanson and Ben Holbrook have been instrumental in making these initiatives happen.
Construction Sciences & Building Technology students in the Materials & Methods classes along with those in the Dunwoody Construction Management Student Association spent the last academic year exploring partnerships with local non-profits to see how they could best serve those organization's needs.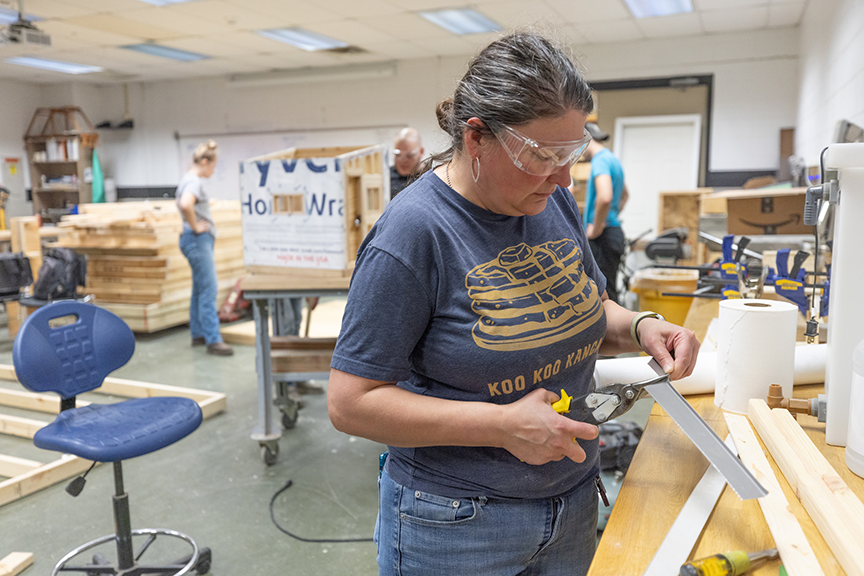 "Not only do students develop their technical skills by performing these builds, but they also develop other skills employers have identified as important," Holbrook said.
Skills such as understanding the client and their expectations, managing scope and schedule of a construction project, and understanding turnover of a project to a client are all valuable lessons learned, he said.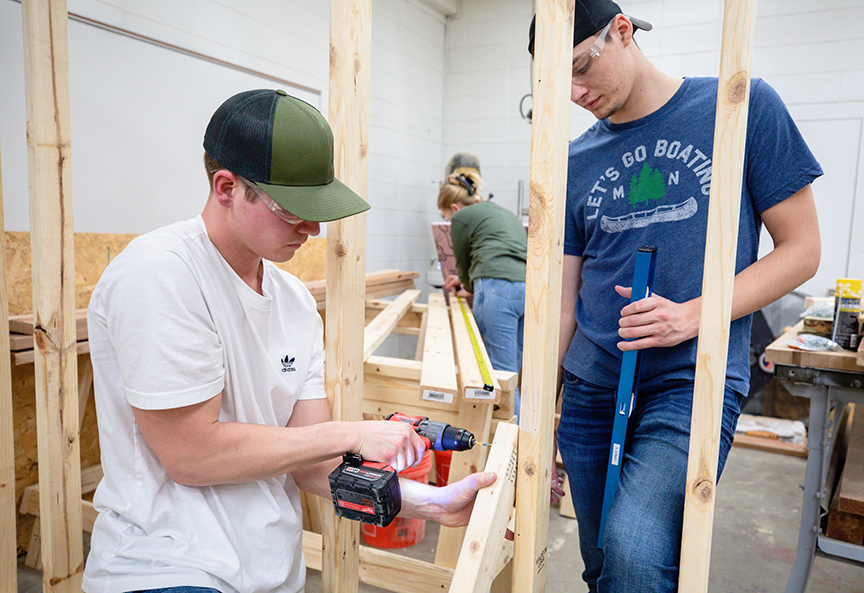 One of the organizations students worked with this year was Red, White & Blue Outdoors. It is an organization of veterans whose focus is to bring together and support other veterans through indoor and outdoor recreational activities designed to help with reintegration and mental and moral support. Construction Management alumnus and veteran, Jesse LaMere, is one of the organization's founders.
For this organization, the students built prefabricated panelized hunting shack structures. These shacks were constructed in the lab but were transported and assembled by members of LaMere's organization.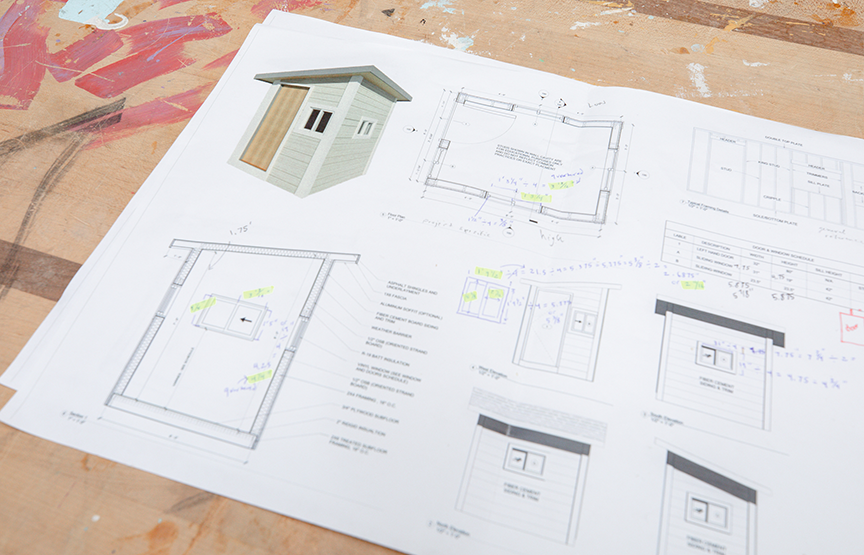 "Because veterans comprise a significant number of the Construction Project Management program, finding projects that directly benefit veterans helps the students see the importance of service to their community," Holbrook said.
"It is also important to let the students build a physical structure," Swanson said. "As the students evaluate their build, you tend to hear about the importance of time management and giving back to the community. It is great to hear students' perspectives of what they thought they did well and what they felt needed to be improved overall."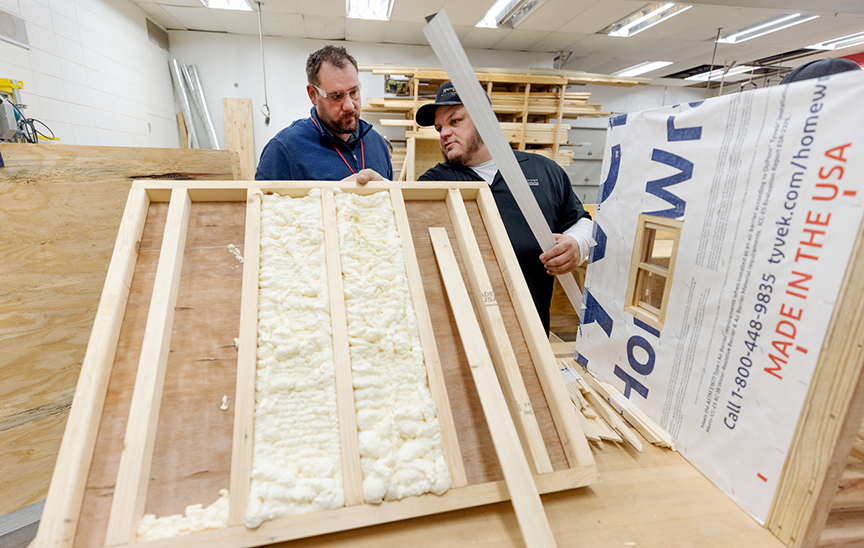 ABOUT DUNWOODY COLLEGE OF TECHNOLOGY
Founded in 1914, Dunwoody College of Technology is the only private, not-for-profit technical college in the Upper Midwest. Having provided hands-on, applied technical education to more than 250,000 individuals, Dunwoody is the college for experimenters and makers, a place where the curious and the confident learn by doing. Located in Minneapolis, Dunwoody offers a unique campus experience in dedicated labs, studios, and shops that treats students like future professionals from day one. With certificates, associate, and bachelor's degrees in more than 40 majors – including engineering, robotics, design and other STEM-related fields – Dunwoody challenges students to come determined and graduate destined. More information on Dunwoody can be found at dunwoody.edu or by following Dunwoody on Facebook, Instagram, Twitter and TikTok.