A hands-on learner who enjoys working on cars, Txiab Khang found his perfect fit in the Automotive Collision Repair & Refinishing program at Dunwoody College of Technology.
Khang graduated from Patrick Henry High School in 2021 and heard about Dunwoody from family and friends. He toured the College while in high school and decided to apply.
"I chose to attend Dunwoody because I am a hands-on person and I enjoy working physically," he said. "I picked my program because I enjoy working with cars and I want to have fun while working."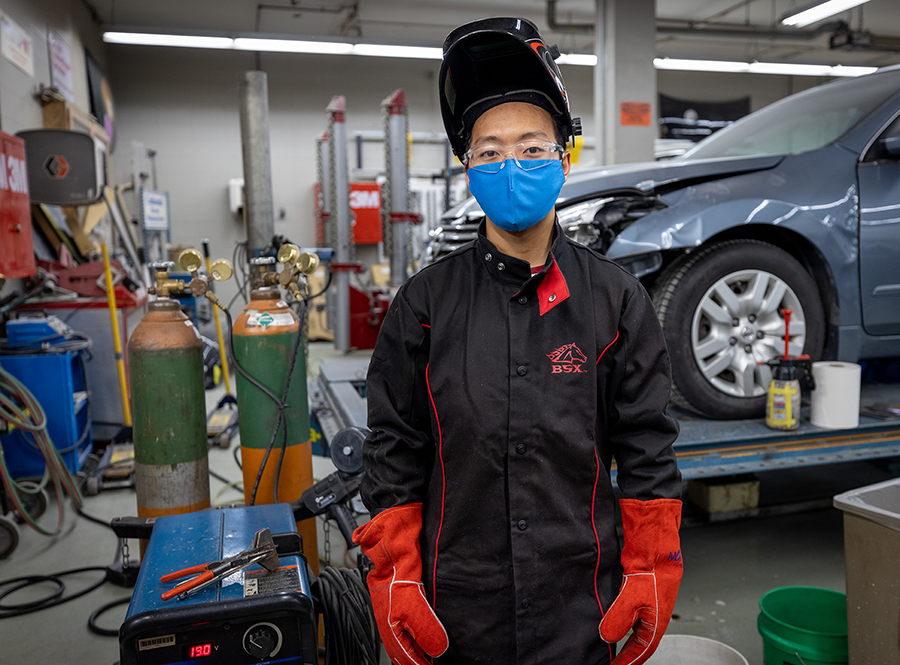 In his first year of the program, Khang said he likes all of the teamwork involved. "Everyone is very welcoming," he added.
Already working in the automotive field, Khang is currently changing and rotating tires at Discount Tire while attending College full time.
He was also a recipient of the Aspire Scholarship, which is paving the way for more college-ready students to attend and earn their degree from Dunwoody.
"Receiving my scholarships means a lot to me," he said. "The scholarship is giving me an affordable path to complete my college degree."
Because of his positive experience, Khang said he would encourage others to look into a technical degree.
"If you are a hand-on person, it is a great choice to go for a technical education and career," he said.
After graduating, Khang, who is also an avid singer, said his plans to do the two things he enjoys most — working in his field and continuing to pursue his music.