Graphic Design & Production
Yengkong Thao's interest in graphic design was sparked by chance. After a meeting with his guidance counselor at Wausau East High School in Wisconsin, Thao found out he had a gap in his class schedule that needed to be filled.
An artist at heart, Thao's counselor encouraged him to consider taking a Graphics Communications elective.
"I always wanted to become an artist, and she told me that graphic design was at least somewhat related to art," Thao said.
"She told me to give the class a chance — which I did — and that class changed my life forever. What started as a regular class that I didn't care about at the time turned into something that I was passionate about doing. The whole design process of starting with a blank canvas, creating your design, and seeing your design come to life drew me in a lot. For me, there weren't the same limitations to what you could create in the graphic design world that there seemed to be in the art world."
After Thao's family decided to move to Minnesota from Wisconsin in 2019, the soon-to-be-graduate again sought the advice of his guidance counselor: this time to help him find a college in Minneapolis that offered a graphic design program so he could continue to develop his newfound passion.
After researching the options available to him, it was the two-year associate's program at Dunwoody that really stood out.
"I chose Dunwoody because of its hands-on approach to education. I didn't want to spend all of my time learning how to do something virtually, when I had the option to learn by actually doing it," he said.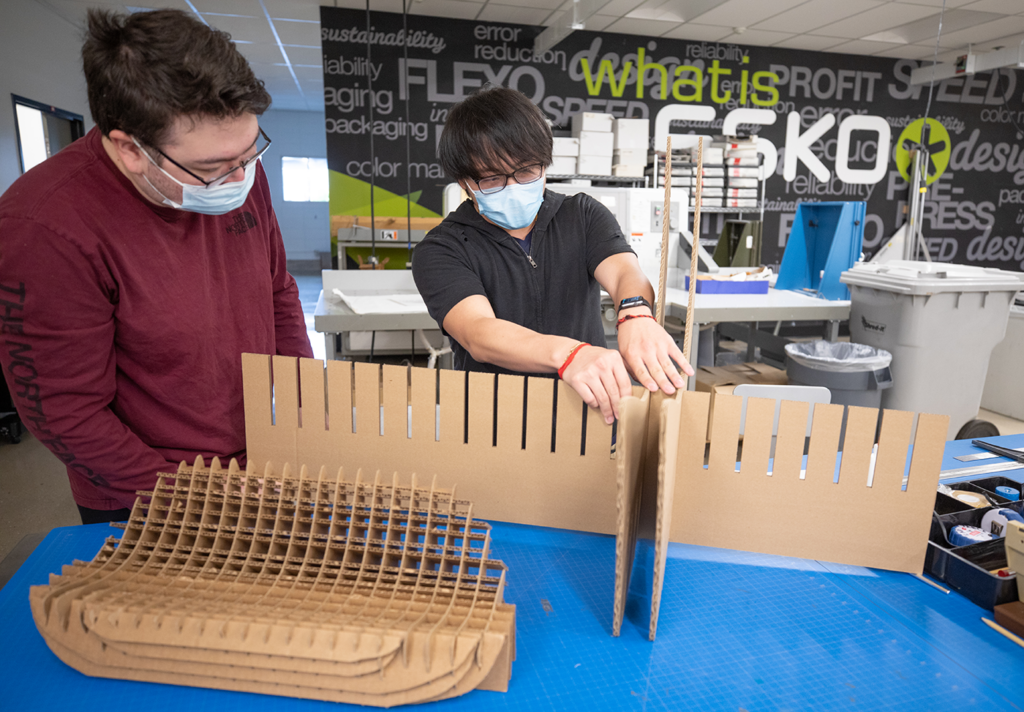 After enrolling in the spring of 2020 to complete some of his general education credits, he dove head first into program-specific courses in the fall and quickly made an impact. Fast forward to this spring, and the Graphic Design & Production program selected Thao as this year's recipient of the Academic Excellence Award.
"He is an outstanding student with high standards and commitment to the program," said Graphic Design & Production Assistant Professor Pete Rivard. "Yengkong is the first one in the building each morning and the first to volunteer for any additional activities."
Thao credits Dunwoody for pushing him to step outside of his comfort zone, and his instructors applaud him for stepping up to embrace opportunities for growth.
Rivard highlights how Thao took on a leadership role at the CAD (Computer Aided Design) table during his second year in the program — assisting with general maintenance of the machine, training first year students who were just learning how to use the equipment, and, above all, being willing to help when someone needed it.
Thao found his stride at the CAD table during his first-year packaging design course, a highlight of his time at Dunwoody.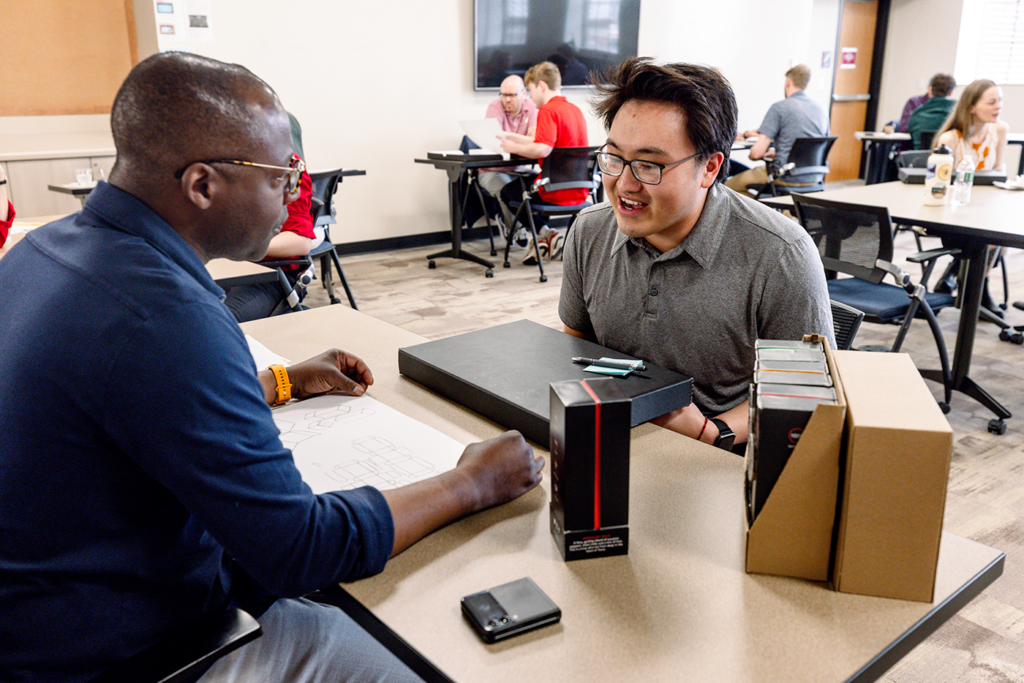 "This was my first opportunity to work with a client and experience how the 'real world' of design works, going back and forth with them about what they envisioned for their project," he said. "It was this class and this project that led me to discover what I want to do when I graduate Dunwoody, which is to become either a packaging or structural designer."
And this isn't the first time a class made such a large impact on Thao. When he looks back to the Graphic Communications class in high school that he almost didn't sign up for — he is grateful that he ended up taking a chance.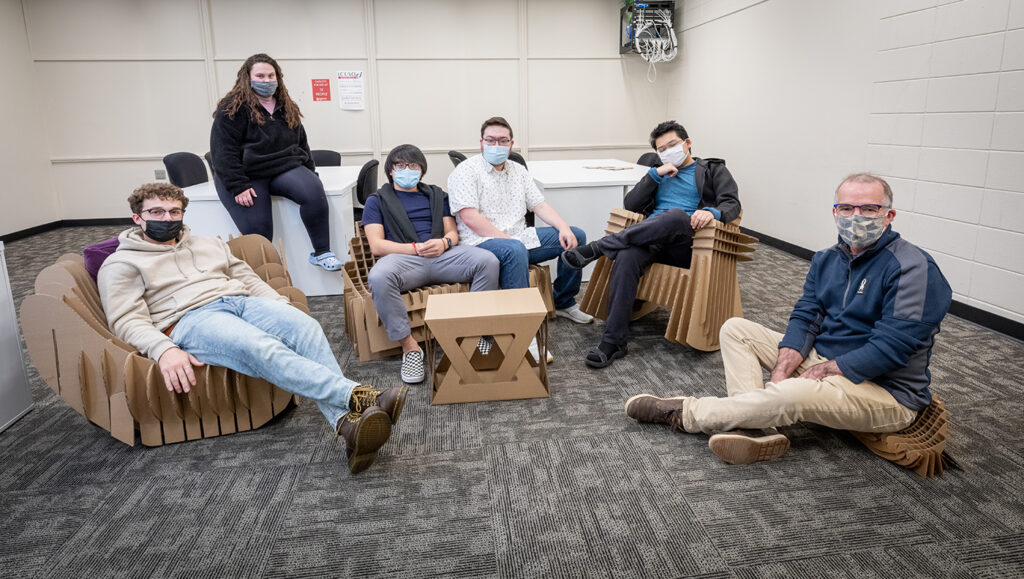 Thao is using these last few weeks before graduation to further hone his skills in the classroom, at the CAD table, and at his internship at Imagine! Print Solutions.