Electrical Construction & Maintenance
For Will Stone, the decision to pursue a career in the electrical field was a natural choice.
After all, both of his grandfathers, two of his uncles, and even his wrestling coach all walked the same hallways before him –each a doer from their own time.
His choice was cemented during his sophomore year at Lakeville South High School.
"I took an electrical class and fell in love with the trade," Stone said.
After graduating in 2020, he enrolled in Dunwoody's two-year Electrical Construction & Maintenance program.
Stone also credits his parents for helping to build a passion for the trades. ["They] raised me in a very hands-on, outdoor environment with a strong emphasis on being capable and self-sufficient," he said.
In less than five weeks, he will not only receive his Associate of Applied Science degree, but he will also walk across the stage having been recognized for his academic achievements as a recipient of the Academic Excellence Award.
About the Academic Excellence Award
This award is given to one graduating student from each academic department. Nominated by faculty members, the recipients must have earned a 3.0 GPA or higher and have a minimum of a 90 percent attendance rate.
A Leader in the Classroom
Jeff Chase, program director for the Electrical Construction & Maintenance, Electrical Construction Design & Management and HVAC programs said Stone's desire to learn and to share that knowledge as a peer tutor played a large factor in his nomination.
"He excels in the classroom and lab," Chase said, "Last spring, he was a SkillsUSA National winner in the Related Technical Math contest. He continues to show those leadership skills by demonstrating how to be a good role model to his peers."
Polly Friendshuh, Dean of Construction Sciences and Building Technology, credits Stone's tutoring skills for helping others succeed. "He has helped so many students navigate their courses and gain understanding," she said.
"It is a wonderful thing to know that those whom you look up to and hold great respect for look to you with a similar respect, enough so to nominate you for such an award," Stone said.
He says he draws inspiration from everyone around him, and that energy is seen in his ease moving about from task to task with confidence in the lab. He is quick to flash a smile with those he is working with.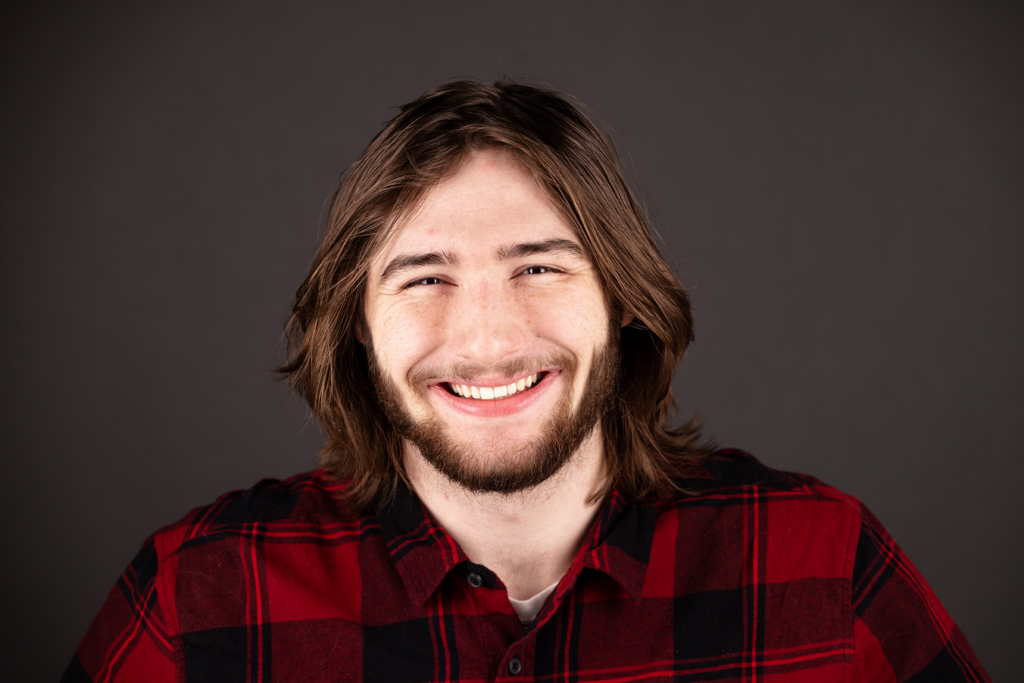 "The fellowship formed between my classmates, teachers, and me have by far been the greatest part of this program at Dunwoody," Stone said. "I have gained valuable experiences that have and will continue to set me one step ahead on this journey called life. But having had the opportunity to run alongside such high caliber people will always be priceless in my eyes."
Those experiences kept him grounded and focused:
"Whether it was Mitch hearing me out in between classes, or Jeff giving me a new angle on the problem at hand, or Polly answering my TEAMS messages at 5 am, the constant support and optimism shown to me by my friends and mentors is what made me so successful in my studies here at Dunwoody."
Stone has applied to the International Brotherhood of Electrical Workers Union, Minneapolis local 292 and hopes to begin working as an apprentice this upcoming summer.
"Dunwoody reminds me a lot of home," Stone said. "I have been taught what I need to succeed by a family that truly loves me, and now they are sending me off with a bittersweet goodbye to watch me take on the world."