Surveying & Civil Engineering Technology
Kyle Brockett came to Dunwoody College hoping to add more life skills to an already full back pocket.
After nine years of active duty in the U.S. Army as an airborne paratrooper in the 82nd Airborne Division and Military Intelligence with 3rd Special Forces Group, Brockett finished his military tour at Fort Bragg in North Carolina.
He then moved with his wife and three young children to the Midwest. It was a move that made sense. His wife's family was from Minnesota, after all. It would also put him closer to his home state of California.
As he began to calculate next career options, he focused on Dunwoody, a college with a military-friendly reputation and a long track record of successful job placement of its graduates.
Brockett's research led him to the Surveying & Civil Engineering Technology program, a degree in a high-demand field in Minnesota with a projected growth rate of nearly eight percent.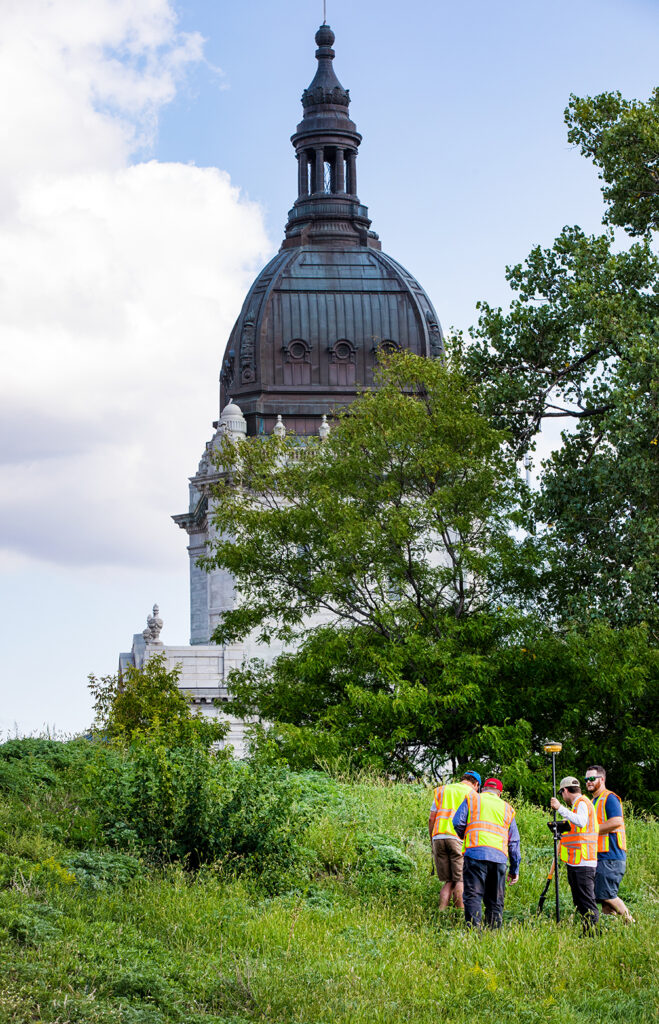 Dunwoody prides itself on a rich history of technical education, pioneering a style of learning environment that focuses on replicating industry environments, tools, and projects —a style that many other institutions today emulate.
The fact that much of the surveying program involved hands-on learning appealed to Brockett, who enjoys the physical nature of construction and building things.
"Surveying & Civil Engineering Technology allows for hands-on activity, paired with a highly technical side," Brockett said. "It is the perfect match for a detail-oriented person."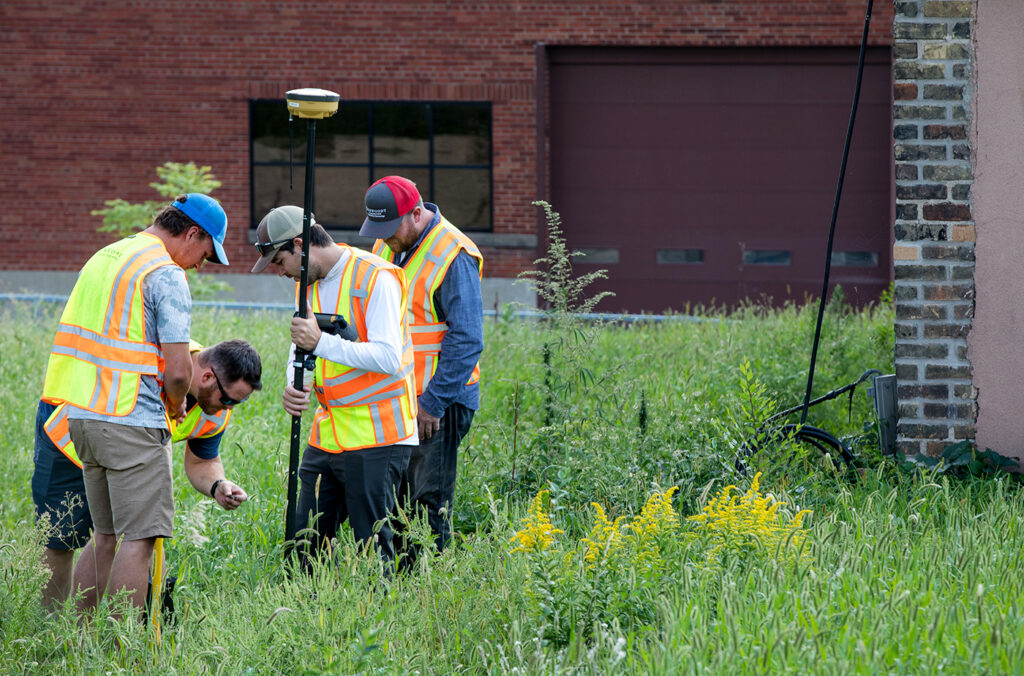 It was this love of detail as well as his leadership abilities that led him to being recognized as the 2022 Academic Excellence Award recipient for the Construction Sciences & Building Technology department.
This award is given to one graduating student from each academic department. Nominated by faculty members, the recipients must have earned a 3.0 GPA or higher and have a minimum of a 90 percent attendance rate.
Brockett is humble when talking about the award. "It is as much an award for me as it is for my family," he said.
He is also grateful to his instructors for imparting their wisdom: "I feel confident and prepared going into my new career."
Jake Blue, Assistant Professor of Surveying & Civil Engineering Technology, said Brockett's ability to lead and excel stood out from day one.
"He goes above and beyond in his coursework, delivering work of the highest quality since his first day," Blue said. "He demonstrates a commitment to the profession of surveying both inside and outside of the classroom. I wish I had more students like Kyle in every section that I teach."
It was not long before these qualities also caught the eye of Stonebrooke Engineering who hired him as an intern before he had even finished his first year.
Others in industry took notice as well, including the Minnesota Society of Professional Surveyors/Minnesota Land Surveyors Foundation who recognized him as the top-rated senior and awarded him the Peter Blethen Memorial Scholarship, which is given to one Minnesota student each year.
Brockett will tell you he has found many of the class projects, utilizing industry-standard equipment and design software, rewarding.
A far cry from his paratrooper days, where he was once trained to jump from aircraft, his aerial view is now with feet firmly planted on the ground.
"I personally really enjoyed the remote sensing course where we learned how to operate drones and terrestrial LiDAR scanners," he said. "It was fun to collect data in the field and then create a 3D model or digital twin for further analysis."
Those skills he is collecting keep paying off.
Brockett will graduate in later this month with an Associate of Applied Science degree in Surveying & Civil Engineering Technology, confident of his future.
He already has a full-time job with Carver County as a Survey and Engineering Technician waiting on him. "I'll be working with my local county surveying office where I'll help with surveying and engineering projects that will improve our community infrastructure