Anuj Mittal, Assistant Professor of Industrial Engineering Technology in the School of Engineering at Dunwoody College of Technology, and his research collaborators at Iowa Valley RC&D, a non-profit based in Amana, Iowa, are the winners of the 2021 Institute of Industrial and Systems Engineers (IISE) Cup award, taking gold.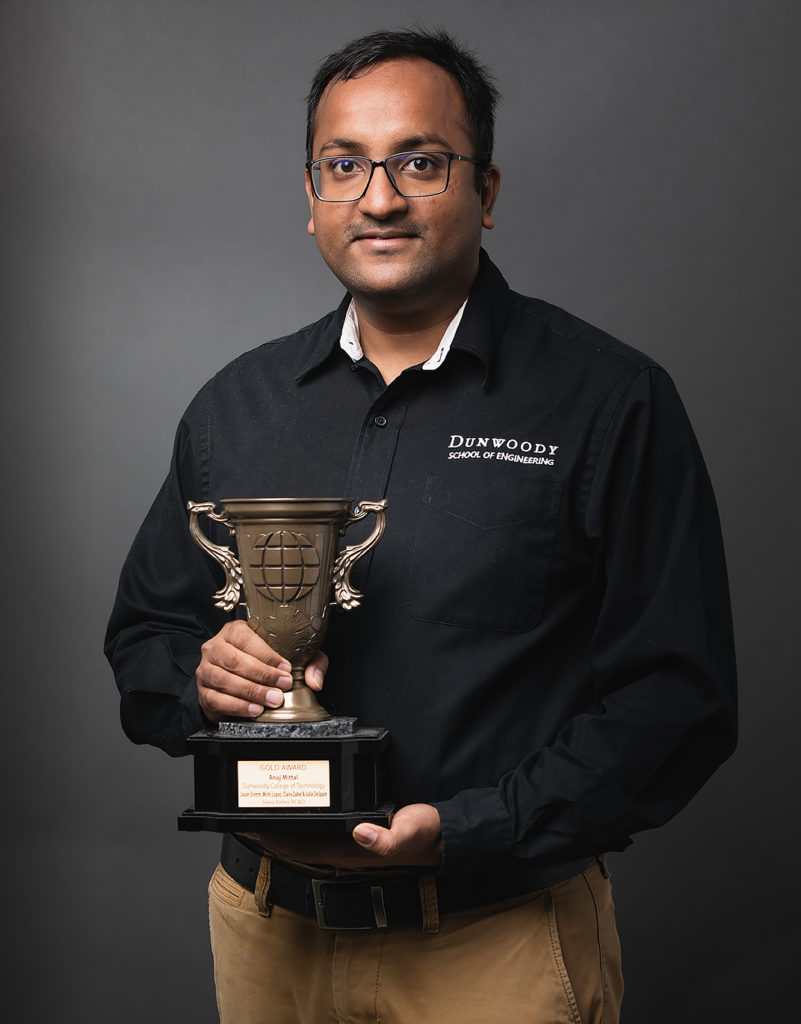 IISE Cup is an annual international competition that provides organizations an opportunity to highlight their successful innovation solutions. The award recognizes organizations for innovative and effective implementation of industrial and systems engineering principles and practices that deliver exemplary business performance improvements. It is one of IISE's most prestigious awards to be given to a team and their industry.
The winning solution, titled "Recordkeeping Process Improvement at Farms for Food Safety," focused on developing an open-source software called FarmTabs. It was created by Mittal in collaboration with Jason Grimm, Claire Zabel, and Michi Lopez at Iowa Valley RC&D.
Small and mid-sized farmers often feel overburdened by the recordkeeping requirements associated with traceability for food safety purposes. FarmTabs helps farmers meet the federal food traceability requirements prescribed by the Food Safety Modernization Act and Good Agricultural Practices certification.
The software was developed by applying both industrial engineering and software engineering principles, thus demonstrating how interdisciplinary collaborations can help design effective solutions to solve real world problems.
Mittal has used the software as a case study to show hands-on application of lean manufacturing principles in the Quality and Lean Systems course he teaches at Dunwoody.
"It is very exciting to win the IISE Cup award. The competition allowed us to present our solution on an international platform, get feedback from experts in the area, and see other innovative solutions across the globe," Mittal said. "I strongly believe partnerships are essential between higher education institutes and technical service providers to develop truly innovative engineering solutions."
IBM Corporation was awarded silver for "Test-floor Intuitive Management Ecosystem." Mayo Clinic System-La Crosse was awarded bronze for "Implementing a Same-day ERAS Program for Total Joint Arthroplasties."