"I love engineering. So you learn to sacrifice because I truly wanted to learn it."
From his military service to his time as President of Dunwoody's Student Government Association, Daniel Hurd has always been someone who is willing to step forward.
It's a quality that served him well during his years leading up to Dunwoody and one of the reasons he was selected as this year's Student Leadership Award recipient.
Dunwoody's Alumni Association presents the award annually to a student who exemplifies leadership, scholastic excellence, community service, and school spirit.
Hurd is also part of the first graduating class from the Mechanical Engineering program.
After graduating from White Bear Lake High School, Hurd enrolled in the Navy and was an Honor Graduate of the U.S. Navy Center for Naval Engineering. He then went on to earn a diploma in Heating, Ventilation, Air Conditioning, and Refrigeration at the Advanced Technology Institute in Virginia.
"I loved the hands-on approach," Hurd said. But after working in the field for a while, he decided it was time to return to school. This time, Hurd earned his Associate's Degree in Business Administration from Tidewater Community College and became a loan officer.
It didn't take Hurd long to realize that sitting behind a desk all day wasn't the career for him.
"I always knew I wanted to be an engineer," he said. "Ever since elementary school I have felt that way."
But it wasn't until he was in Minneapolis on a flight layover that he discovered Dunwoody.
"I heard the commercial for the Open House and thought I should go check it out," he said.
It was a decision he never regretted.
From the beginning, Hurd said he enjoyed the hands-on approach and the friendships he formed within the program.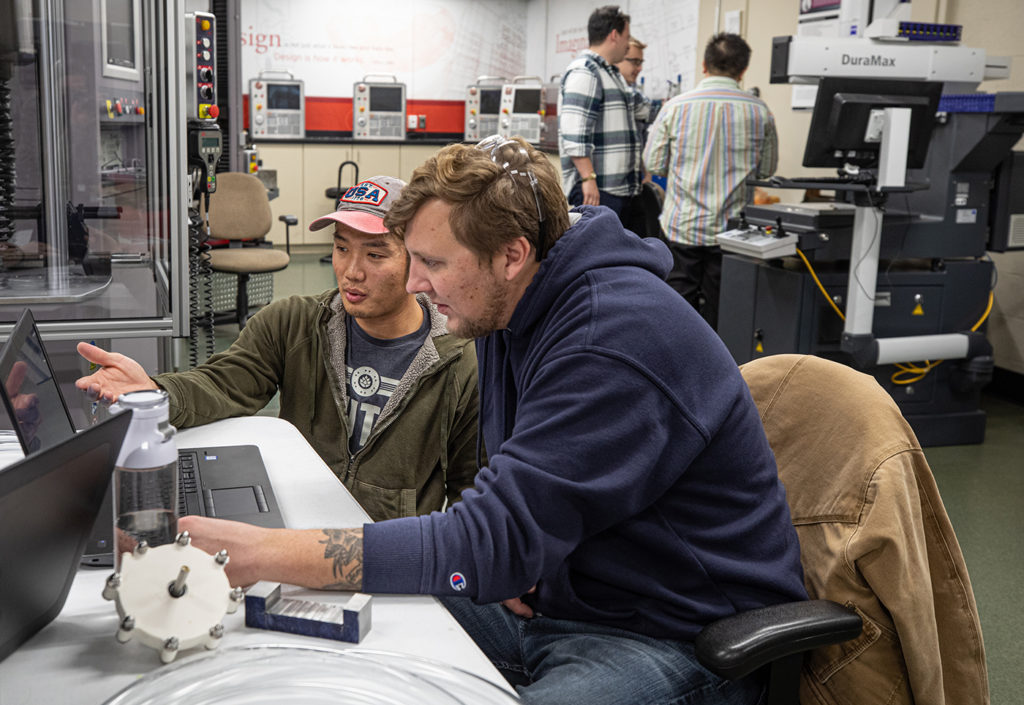 "It went really well," Hurd said. "We all came in with high hopes and while there was a few growing pains early on we all stayed positive and took everything in stride."
Hurd also found ways to connect with students outside his program as well. He joined the Student Government Association, serving as Vice President from 2016-2017 and President from 2017-2018, and became a Student Ambassador for the College.
"Daniel is a strong student and works to make his education practical," said Associate Professor Jonathan Aurand. "He is a good representative for Dunwoody College of Technology."
For Hurd, he enjoyed the project-based learning, and how invested faculty were in the students and their success.
"It feels like the faculty and instructors at Dunwoody are more dedicated," he said. "They are more committed to our education."
He also liked the variety that comes with Mechanical Engineering.
"Every day is different," he said. "That is one thing I didn't enjoy about business school. But here we are learning new technologies all the time. There is so much variety."
Hurd especially liked working on both the wrench project, and then the trebuchet project in his Dynamics class.
"Each group designed and built their own catapult, and the final challenge was to launch projectiles in the school parking lot," he said. "It was a lot of fun, and it was certainly one of my favorites."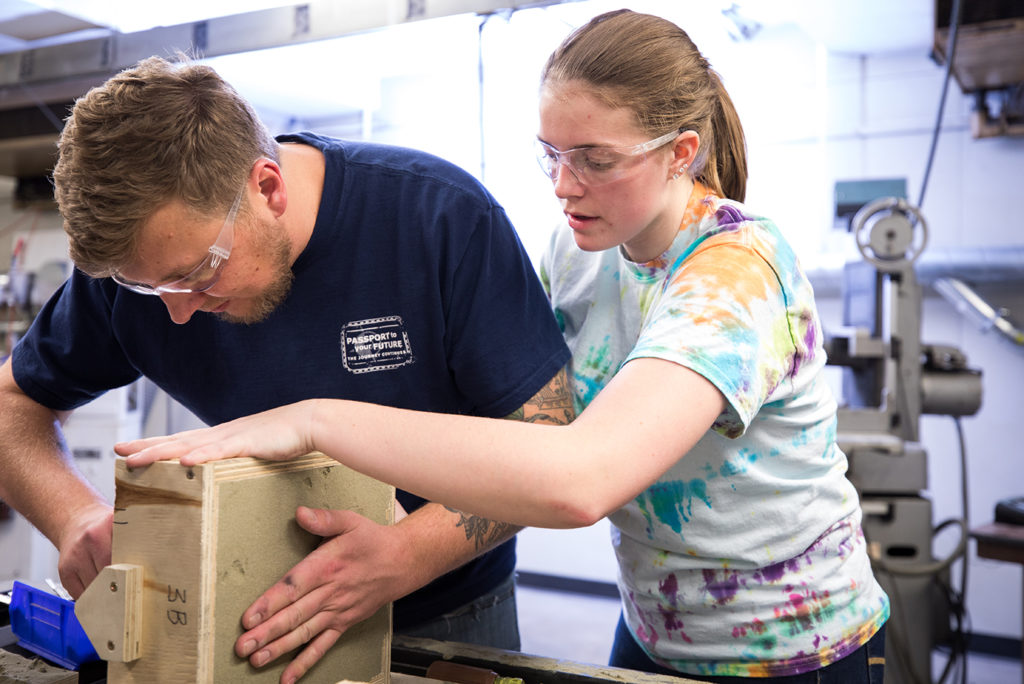 While the projects may have been fun, the coursework was rigorous. For Hurd, managing his time and his workload was the biggest challenge, but one he always worked to overcome.
"I love engineering. So you learn to sacrifice because I truly
wanted to learn it," Hurd said.
Hurd recently accepted a Mechanical Engineering position with Marken Manufacturing, along with fellow graduate Matthew Schafer who also joined the company this May. The pair were hired after speaking with the company at Dunwoody's Spring Career Fair.
At Marken, Hurd will be designing and building machines used to measure and cut different wires and hose, and he is excited about this first step forward into the engineering field.
"I am excited about these new opportunities — and having my Sundays back," he said. "I really do think Dunwoody elevated my life. It was the key that unlocked my future."